BRONX, N.Y. -- Over two days at the JFK Challenge Tournament teams from New Jersey came across the bridge and stood toe-to-toe with squads from the five boroughs. Fans who were hungry for basketball got to see up-and-coming talent at its best.
Potter's House Christian (Jacksonville, Fla.) and H.D. Woodson (D.C.) also made their way up I-95 North to square off against the top-ranked local teams. Trenton Catholic (Hamilton, N.J.) added drama by leaving the court after their coach was ejected. Nationally ranked St. Michael Academy dropped back-to-back games and fans witnessed a much anticipated Bria Hartley-Ronika Ransford match up. All this made for a basketball story that could only be told in New York.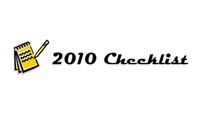 Shukarah Washington: As one of the top players on the best public school team in New York City, Washington plays every possession like it may be her last. Her ultra-physical play in the paint may be eclipsed only by her ability to deliver passes with speed, precision and power from anywhere on the court. She also has the ability to handle the ball and does a great job pushing the ball in transition after she secures a rebound. After watching Washington on Sunday it is evident that the DePaul-bound gritty toughness is perfectly suited for the rigors of the Big East.
Brooke Hampton: She may not be as well known as some of the other senior guards in the tournament but the West Virginia signee proved that she could hold her own, as she led her Colts Neck (N.J.) team to a victory over St. Michael Academy (New York, N.Y.). Hampton is heady player with a great set of fundamental guard skills. She is a solid player that knows how and when to make plays; even though she can score on her own she understands how to keep her teammates involved in the game. Hampton plays at a control pace, but her speed is deceptive; she was able to penetrate the defense when necessary, including making a clutch layup with the game on the line.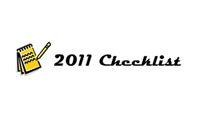 Queen-Tiye Jackson: Jackson, at 6 feet is a player who straddles the line between post and wing. She is a strong ball handler and has the ability to create her own shot off the dribble. Her solid build makes her a physical presence on the floor, and she does a great job of scoring in the paint from the low and high post. Jackson has good form on her jump shot and her range extends out to the 3-point line. She is a passionate and competitive player, which was evident in the way she played after Trenton Catholic's coach was ejected and the game was temporarily suspended. Jackson kept her head and the energy she infused into her teammates helped the team play through adverse circumstances. Right now Jackson has several Big East, A-10 and CAA schools interested and after this weekend's display of skill and character she will have plenty more.
Shakena Richardson: There may not be enough basketball clichés to describe the 5-foot-6 Neptune High School (N.J.) point guard. Simply stated, Richardson is a player. Her ballhandling is stellar; she controls the ball as though it is an extension of her hand. She knows how to attack defenders and can penetrate the defense at will, creating havoc once she gets in the paint. As good as Richardson is offensively she is even better on the defensive side of the ball. Her feet and hands are so quick, opposing guards have to work extra hard to keep her away from the ball. Although Richardson's natural talents instantly draw you in, it is her attention to all aspects of the game that make her special. Her ability to feed the post and understand the proper passing angles is a skill that most guards don't master until college. Richards is a major talent the will fit well in any major D-I college program.
Karin Robinson: The Mary Louis Academy (Jamaica, N.Y.) guard is who can do just about anything she wants to on offense with the ball in her hands. Her crafty passing and excellent ball-handling allow her to create her own shot or dish off to a teammate for an easy basket. Robinson has a tendency to slack off on the defensive end, especially in transition where she is usually the last player down the floor. At this time in her high school career, Robinson has time to make improvements in her game, her talent may get her to a college but hard work will keep her there.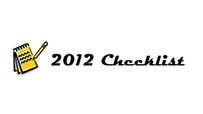 Hillary Fuller: With all the attention that her Potter's House Christian teammates get, it would be easy for the 6-1 forward to fly under the radar. With her long, athletic build, Fuller has enough talent and potential to stand out on her own. She has excellent footwork in the post and understands how to work in the paint to get position. Fuller rebounds with two hands in traffic and gets her share of offensive putbacks. Since she does get fouled often, it is important that she improve her shooting percentage from the foul line. Fuller has a tremendous upside and with her athleticism she can be a very good small forward at the next level.
Brittney Sykes: You only have to watch her a few possessions, to see Sykes' basketball talent. The 5-9 University (Newark, N.J.) wing has the build and athletic ability that college coaches like in a small forward. Sykes uses her quickness to defend the passing lanes and create turnovers. She handles the ball well in the open court and can change directions with the ball in either hand. Sykes can create off the bounce and has great elevation on her jump shot. Her shot selection and decision making can improve but overall Sykes has unlimited potential.
Rahini Bell: The 5-10 H.D. Woodson (D.C.) small forward is the kind of player that every team needs; she does a little bit of everything. She fits the mode of the classic sixth woman, not that she doesn't have the ability to be a starter, but she seems to thrive coming off the bench and stepping into whatever role her team needs. Bell has a strong, powerful body and isn't afraid to mix it up in the paint but she is equally comfortable shooting from the perimeter. During the game against Bishop Ford she had a steal during a critical point in the game and against North Babylon she knocked down a couple of 3-point shots. Unselfish players like Bell are a rare find these days and her team first attitude will serve her well in the future.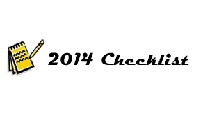 Charise Wilson: While most talented eighth-graders are playing in blow-out middle school games, 5-3 guard Charise Wilson has the opportunity to play on varsity for North Babylon (N.Y.). Wilson is taking her early entry into high school basketball very seriously and proved that she has earned her spot on the roster. She is feisty and isn't afraid to handle the ball under pressure or drive to the basket against taller players. Wilson has a few off the dribble moves and fakes that she uses to get her jump shot off. She is very quick and shows no fear on defense even when she was tasked with defending University of Georgia-bound Ronika Ransford. Time and Mother Nature will determine how she will develop physically, but the foundation is set for Wilson to become a very good high school player.
Follow us on Twitter, where you can ask questions and get instant updates.
Become a fan of the site on Facebook and get updates in your news stream.
Discuss this on our Message Board
Lisa Bodine is a national evaluator for ESPN HoopGurlz. A native of Queens, N.Y., she began her coaching career in 1993 with the NY Gazelles, has coached with D.C.-based Team Unique, and in 2009 she was named DAC Co-Coach of the Year after leading Wakefield Country Day School in Flint Hill, Va., to its first-ever conference title. She can be reached at lisa@hoopgurlz.com.