SANTA ANA, Calif. -- Frankly, the Nike Extravaganza at Mater Dei High School last week normally would not be your first choice of events for seeking out women's college-basketball prospects. First of all, the emphasis is on the boys, with the girls serving a night-before warmup. Secondly, with the obvious exception of Whitney Young visiting the host school from Chicago, the high-school girls' basketball matchups were a little underwhelming. The setting was begging for, say, a Brea Olinda vs. Long Beach Poly matchup -- or both those schools playing other opponents from hoops-rich Orange County.
That all said, the individual brilliance of the girls' card cannot be denied. The lineup starts with the Mater Dei stars, Kaleena Mosqueda-Lewis and Jordan Adams, about whom we've written plenty and there really isn't much further to say other than the two seem to be urgently maneuvering toward the top spot in the 2011 (Mosqueda-Lewis) and 2012 (Adams) classes. Plus, even with Chanise Jenkins still sidelined after knee surgery, Whitney Young certainly pitched in with a glut of rocket-powered guard prospects.
As you might find in most pockets across the country, the best talent here was youthful. Our cover girl, Briteesha Solomon, is one of the top prospects in the 2013 class and she has plenty of equally talented and youthful teammates to mark La Jolla Country Day is an up-and-comer among teams.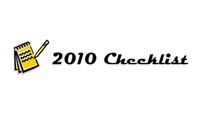 Nicole Ballestero: Earlier in her career, we'd pegged the Villa Park senior as a rising backcourt scoring star. With a nice shot and relentless aggression off the dribble, her offensive firepower certainly has not waned. But the years also have been kind, imbuing Ballestero with the kind of maturity to her game that San Diego will be able to use her at the point with few reservations. She has good size at 5 feet 8, good handles and vision, and a good feel for the game and getting her teammates involved.
Ashley Ward: After compiling more than 600 victories during her coaching career, Seattle University's Joan Bonvicini knows what she likes -- and that's players who can put up numbers on the high-school level. She's found one in the Woodbridge senior, who otherwise flew under most schools' radars. The 5-10 wing recently suffered a broken nose during practice but, even donning a protective facemask, went out and splashed down 27 points. Whatever pain she might still be feeling, Ward seems more than willing to stick her nose wherever it needs to be and her team consequently wins (enough to claim last year's CIF III-AA state title). She has great work ethic and will be able to contribute defensively and on the glass from the wing position on the next level.
Melissa Zornig: We've been a big enough fan of this scorer-deluxe from Santa Margarita that we've been able to hunt her down in spite of several hair-color changes. Because of that, as well as her basketball skill set, Zornig is a master of deception. Watch her fill it up from beyond the arc and you can mistakenly brand her as "just" a shooter. But get up in her grill and she can chew up defenders, particularly along the baseline, and take the ball to the rack or pull up most anywhere along the way. At 5-9, she also knows her way around the low blocks and can provide an occasional post-up surprise, enabling execution with an inverted interior player making the entry. Against Long Beach Wilson, Zornig took 27 shots to score 25 points, which doesn't exactly scream offensive efficiency. However, she does throw the ball to her teammates; they just don't always catch the passes or do anything afterward. Her high-school team, out of necessity, and her consequent influences on the club scene have reinforced a perception of her as being too much of a gunner to play the point. Isolating her from such sway, the college level and Santa Barbara could be the best place for Zornig to flourish.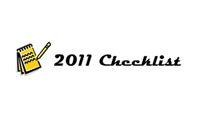 Kiana Johnson: If you simply knew that Whitney Young had a nationally ranked guard prospect at the point, you might think Johnson -- and not the injured Chanise Jenkins -- were her. Like Jenkins, Johnson is small but just a blur with the basketball and can fill it up from long distance. She makes such an imprint on the game, you almost cannot believe she is just 5-1. Her crossover move is so quick, it is more of a defender-freezer than an ankle-breaker. It would, in other words, require a defender to have time to respond for her to break an ankle in response to this move. Johnson provides such perpetual motion, at both ends of the floor, it's dizzying to watch her. A college coach will have to be bought into playing a guard of such height, and perhaps have some means on the roster to compensate. Such a coach will be able to wield a pretty unique weapon in Johnson.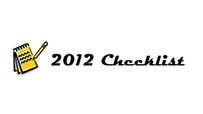 Sophia Bhasin: Cajon may have lost one of its all-time great performers in Laysia Clarendon to Cal, but the cupboard certainly is not bare. The Cowboys still have a fleet of running, gunning guards led by this 5-7 sophomore. Bhasin seems longer than her listed height, and may not offer handles tight enough for the point, but she has something around which a guard can build a nice game -- an ice-cold, almost picture-perfect, mid-range pull-up jump shot. With that in her hip pocket, there is plenty of time to add accessories for a run at the next level of play.
Erin Butler: One of the challenges of combing through the high-school ranks for college prospects is taking care to find the diamonds on teams suffering through rough seasons. Butler doesn't put up big numbers because her team, JSerra Catholic, has been overmatched for much of this season.
She is, however, a long 5-11 with good lift off the floor, making her a good beat to influence games defensively from the wing position. She has all the trappings of a shooter -- strong legs and good form -- without many of the opportunities to prove so. She also can do some things with the dribble, with some time to add that dimension to her game. In other words, Butler is the kind of player to seek out in the summer, when she's likely teamed with a different level of teammates and thus better able to showcase her abilities.
Malina and Maya Hood: There are two big reasons why you likely will see La Jolla Country Day emerge next year among the high-school powers even though it is missing a major presence in the middle -- the Hood twins. They both may be only 5-10, but they have oodles of athleticism and Maya has the thickness and strength to neutralize players several inches taller. Malina is rangier and has more of a wing-guard game with better handles and a little more range on her shot. Maya gets a lot of her offense by mining the passing lanes on defense for breakaway layups, though she otherwise has a tendency you don't often see -- jogging back on offense -- and has the gait of someone with painful knees. The two often feed off each other's energy and get into athletic feeding frenzies that give the Torreys a dimension that's difficult to prepare for.
Krissy Karr: If first impressions ruled recruiting, players like the Orange Lutheran guard would be mistakenly dismissed. In her case, it is a scrawny 5-6 frame that would prompt the misimpression of not being big enough to compete at a high level. But put the basketball in her hands, and Karr can go hard, left or right, get to the rim off the bounce, and draw defenses and find teammates off penetration. Not to mention shoot at a reliable clip from 3-point range. A lot of college teams could do a lot worse at the point.
Janee Thompson: It requires a lot of faith, on the part of both player and coach, to bring one of a team's best players off the bench, which is what Whitney Young's Corry Irvin does with her super-soph guard. Much like her junior teammate, Johnson, Thompson has an array of "freezer" dribble moves, including an imperceptible-at-normal-speed crossover. She also is one of the best we've ever seen at exploding laterally out of a hesitation move so effective, she sometimes can walk into a cleared-out, free-throw lane. Like many of her teammates, Thompson is such a speed merchant that she offers the illusion at 5-5 of playing much bigger than her listed height. She may not start games, but she certainly finishes them. Whitney Young, in fact, employs her as much as a calming influence as for a jolt into overdrive.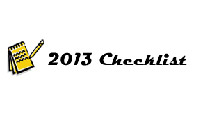 Kelsey Plum: She can get lost amongst her pogo-stick teammates flying all over the court, but Plum, while just a freshman, could be La Jolla Country Day's foundation player. At 5-9, she has good size and skills through which to run an offense and, with length and fluidity, is no athletic slouch herself. Her best move off the bounce is a nice, quick crossover, which can lead her to the rim, where she can be a creative finisher, or into a pull-up jumper. She has good body leverage, strength and form to be lethal from long distance. Plum also has a good sense of timing, as well as being in the right place, which portends well for her development at the point.
Briteesha Solomon: At one point during La Jolla Country Day's victory over a talented and certainly more-seasoned Villa Park team, Solomon rumbled into the lane and cupped the ball as if she meant to flush it. She is just 5-8, but hers is a convincing act because she explodes off the floor like a bottle rocket. As it was, Solomon laid the ball in, then slapped the glass for good measure.
If you follow the female side of basketball at all closely, then you certainly know La Jolla Country Day is the school that produced Candice Wiggins, who made Stanford a national-championship contender with her moxy and athleticism. The next great athletic guard out of Southern California just might be this freshman phenom hailing from the same school. Not only is she explosion, Solomon is an ultra-fluid athlete, a quality that often is a predictor of greatness. She is long and gets off the floor quick, making her difficult to handle around the glass or to negotiate around when she is on defense. She has a decent mid-range, pull-up shot and some ballhandling skills, and is one of those players you cannot take your eyes off.
Follow us on Twitter, where you can ask questions and get instant updates.
Become a fan of the site on Facebook and get updates in your news stream.
Discuss this on our Message Board
Glenn Nelson is a senior writer at ESPN.com and the founder of HoopGurlz.com. A member of the Parade All-American Selection Committee, he formerly coached girl's club basketball, was the editor-in-chief of an online sports network, authored a basketball book for kids, and was a longtime, national-award-winning newspaper columnist and writer. He can be reached at glenn@hoopgurlz.com.