Look at the game programs of both the Kentucky and Tennessee high school state championships, and you'll see records dating clear back to the 1920s. Each season, the top teams in both states come together for their own mid-south version of March Madness with hopes of adding their name to those record books.
Murfreesboro's own Riverdale high school took home the AAA Tennessee state title with a 59-42 win over Morristown West. Top Kentucky honors went to Mercy Academy out of Louisville. They earned the title by way of a 71-61 victory over Scott County.
This year's championships were held simultaneously last weekend just under a hundred miles apart in Bowling Green, Ky., and Murfreesboro, Tenn. Both venues provided a good look at the state's strongest teams as well as a glimpse of some of the young individual talent that, year after year, has created the rich history and tradition of both states.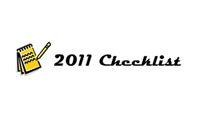 Armeka Booker: Size and athleticism are at a premium come tournament time and the 6 foot forward brings both to the table. Her long, lean build combines with an aggressiveness that makes her a force down low in the halfcourt while her speed allows her to be an option in transition. Add to that a reach that's more fitting for someone several inches taller and potential starts becoming reality. Active and assertive, she finished well in traffic and got to the line repeatedly. Though she and her Oak Ridge teammates fell to Memphis Overton by five her own number were impressive. Booker finished with 20 points on 8 of 14 shooting while hauling in 8 rebounds. The challenge for her at the next level will be adding perimeter options to her game to keep defenders honest. The wing spot may not be a certainty for her but working in the high post or in a four out offense is guaranteed to be on the agenda.
Sara Hammond: Physically there may not have been a more fit athlete competing in either tournament than this 6-2 Rockcastle forward. Calling her strong or cut is simply an understatement. Beyond her obvious athletic skills it's their application to her game that sets her apart from the crowd. Her play is intense but well thought. She's not hesitant to mix it up inside at either end of the floor and she's more than effective on the boards and defense. Over the course of three games she averaged nine rebounds and five blocks each outing. She can score the ball at the rim but has impressive elevation on her jumper as well as the form to go with it. Again, efficient with the ball, she averaged 15 points per game and shot 55 percent for the tournament. She may be playing the forward spot out of necessity at the high school level but could well evolve into an imposing wing at the next level. Schools nationwide should be taking a close look at Hammond and she should have her choice of them when the time comes.
Preshia Rogers: One of the rare players who actually appears taller than her listed 5-7, this point guard from George Rogers Clark has a smooth and athletic approach to the game. She pushes the ball at every opportunity and defenses who fail to stop the ball in their transition defense will see her get to the rim time and again. Her first step is quick and gives her the ability to create off the dribble. She didn't have to shoot the perimeter enough to reveal her potential and range but she averaged 11.5 points on 47 percent shooting over their two outings. Additionally she added six rebounds per game from the perimeter. It's not clear if she's a "true" point guard and this summer will be important in determining what her future might hold.
Kristen Stainback: This 5-10 guard is one of the players you have to define simply as a scorer. She gets out in transition like an Olympic sprinter and in the halfcourt is constantly in attack mode. Her ability to find her looks is well established in her stats where over the four game tournament she went 37-for-91 overall, connecting on 41 percent of her attempts. The ability to spot up, pull up or create the layup are all there and she works hard to be an option. She's aggressive off screens and her cuts are to score, not just to get open. The ballhandling and passing are in place and though she could handle the point she's more of a true shooting guard. Going 1 of 10 from three point range wasn't in line with everything else she did, but the one she made was a game winner in overtime sending her and her Scott County teammates on to the semifinals.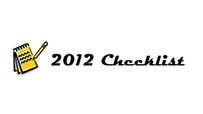 Danielle Ballard: One thing any recruiter or evaluator likes to see, especially in an elite prospect, is the continued improvement and maturation of that player's game and demeanor. Ballard is an extraordinary talent and certainly no secret but at the same time she's had moments where she's been her own worst enemy on the court. The 5-8 point guard evolved as a sophomore and established herself as one of the premier point guards nationwide in any class. Her command and control of the ball, her team and her emotions is starting to equate itself with the possibilities everyone has seen over the last two seasons. Her speed and strength give her the ability to create off the dribble in the face of any defender. Acceleration, penetration and elevation may sound like some poorly written hip hop lyrics but they define Ballard. Consistency from the perimeter is a must to keep opponents closing out on her. In two tournament games she averaged 15 points and a point guard impressive 14.5 rebounds. Turnovers are more of an issue than they need to be but very correctable if she continues to focus.
Shacobia Barbee: If numbers tell the tale this 5-11 wing/forward has a story to tell. All she did in three tournament games was average 28.6 point, 16 rebounds , shoot 53 percent from the floor and get to the line an average of 11 times each game. Oh yeah, for good measure, she and her Riverdale teammates cut down the nets. Her solid and strong build combines with an active and aggressive approach to make her a difficult match up. The left hander can post up on the block and score in the face of bigger defenders. At the same time she can be effective off the dribble and exhibited a crossover that would get her by a lot of quicker defenders. The ballhandling is sound but could still use further refinement and some range could be added to make her more complete on the wing. While not quite there yet, her game brings to mind a smaller version of Alabama 2010 standout Kaneisha Horn.
Bashaara Graves: One of the highest profile athletes in action, the Clarksville forward showed why she was a participant last summer at the USA Basketball U16 trials. At 6-2 she has the size and athleticism that will allow her to be effective both on the wing or playing the forward spot. What's really eye catching about her is the fluidity with which she moves at both ends of the floor.
Out on the break or off the cut she has the ability to get from A to B smoothly and leave defenders in their tracks. She can put it on the floor to some degree and even took it in transition a couple of times. Her vision is impressive and she delivered a few well placed assists. She also chalked up five turnovers in a single game but with more time on the perimeter could become more effective in her decision making. Right now her ability to slash makes her a challenge for opposing defenders who have to match up with her size. In a losing effort against Memphis Central she finished with 18 points while shooting 7 of 11 from the field and hauled down 17 rebounds. The scary part is that the best is yet to come.
Sydney Moss: Another one of the seemingly more and more common 3-4 combo players out there, Moss is opening more and more eyes every time she plays. A solid and physically strong lefthander, the Boone County sophomore has the ability to work effectively inside and create her own looks. At just a glance her footspeed seems suspect but then you see her first step and vertical and it's obvious that she can be a real force on the wing as well. Her ballhandling is adequate in the open court but could be sharper in traffic or with her individual attack. She's a threat from the rim out to three point range and makes good choices on her shot selection. In two games she averaged 27 points, 14 rebounds and had an ultra impressive 59 percent field goal percentage. She did all this while playing all but three minutes of the available playing time and the best part -- only one turnover.
Caya Williams: There seems to be an interest in recruiting circles these days to find the thicker, stronger athletes to play the power game. If that's the case there's going to quite a bit of traffic heading to Mt. Juliet, Tenn. over the next couple of years. This 6-1 forward has the solid build and strength to be a force in the paint. On the catch she's patient and does a good job of reading her defender before attacking. Don't let her size fool you either. Her first step is deceptively quick and she has the ability to get off the floor both on the shot and the rebound. Her fall away is difficult to contest and a reliable weapon anywhere inside 10 feet. Losing in overtime to eventual champions Riverdale, Williams produced 23 points on 11 of 22 shooting and pulled in 10 rebounds. Expansion of her offensive skills and conditioning will be critical in determining at what level she can ultimately play.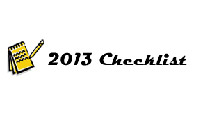 Nina Davis: It's hard to talk about the freshman class in Tennessee and not include the 5-9 combo guard from Memphis Central. Just like her sophomore teammate Danielle Ballard, it's been a season of progress and advancement in her game. She's constantly pushing the ball in transition and has the ability to play at speed and still make good choices most of the time. Physically she's beginning to fill out and the addition of size and strength to her frame can't be good news for opponents. Her attack and one on one skills get her into the paint and her floater is becoming more and more of a reliable weapon. The perimeter threat is still a work in progress but even at the line it's obvious she's working at it. Defensively she's aggressive and active on ball which puts her in a great position to dictate to ballhandlers. Her two game averages were 15.5 points per game on 55 percent from the floor and 7.5 rebounds.
Follow us on Twitter, where you can ask questions and get instant updates.
Become a fan of the site on Facebook and get updates in your news stream.
Discuss this on our Message Board
Mark Lewis is the national recruiting coordinator for ESPN HoopGurlz. Twice ranked as one of the top 25 assistant coaches in the game by the Women's Basketball Coaches Association, he has more than 20 years of college coaching experience at Memphis State, Cincinnati, Arizona State, Western Kentucky and, most recently, Washington State. He can be reached at mark@hoopgurlz.com.