WALNUT, Calif. -- The West Coast Premier Spring Invitational saw arguably the best collection of elite programs from California as well as three powerhouse teams from out of the region with Boo Williams Summer League (Virginia Beach, Va.), DFW Elite (Dallas-Fort Worth, Texas), and Essence (Tallahassee, Fla.). Though just a two-day event outside the NCAA-certified viewing period, there was enough time for several players to stand out, given the level of competition.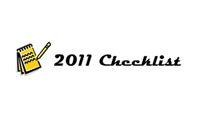 Brittany Boyd: The Cal Ballaz junior showed the unremitting style of point guard play by continually attacking the heart of the defense. Her first step, and explosion out of change of direction moves gets her into scoring position constantly. She can set the table or score the ball and the more she works on her finishes, perhaps adding a floater with both hands, the better she will get as she tends to get all the way to the rim and with her leaping she usually gets her shot off over or around the help but having another trick in her bag would be terrific.
Cierra Burdick: Talent is one thing but there is an it factor that some elite players have and Burdick is one of them. Her jet-lagged teammates started some of their games on the lethargic side and frustration was mounting as evidenced by the growing scowl on the 6-foot-2 forward's face. When she reached the breaking point, she snapped and took games over, both by scoring, then drawing double teams and then making defenses look silly with her passing.
Myeisha Hall: Essence traveled all the way from Florida to play in this tournament. Though probably disappointed they didn't reach the championship, the team showed that it is more than the two-headed monster of Brianna Banks and Alexis Prince. Hall showed great quickness and was a stand out defensively. She closed on passing lanes as well as anyone and has a way of baiting the opposition into throwing passes she is going to break on. She uses her quickness defensively on the ball as well.
Tear'a Laudermill: For FBC, there is much acclaim for rising post Imani Stafford but the engine that keeps the team running is point guard Tear'a Laudermill. The Canyon Springs High School junior has elite athleticism that should have her tearing up the Pac-10 or another major conference in the near future. She advanced the ball up court with great speed while being in command of the ball. She constantly plays the game at speed and changes directions at full throttle with the best of them.
Deajanae Scurry: It's rare that a player that frustrates an evaluator so much nevertheless makes a tip sheet, but Scurry is physically in a pro's body and she has the skill to have an immediate impact. And that is where the frustration lies with the 6-1 forward. She can completely dominate a game at the high-school level at any point she chooses but she doesn't choose to enough. Seeing her battle with the longer and taller front line of Boo Williams with a nice mid-post face-up game and get quality shot after quality shot, regardless of whether it dropped or not, left the first half of the game against GBL, which doesn't have the size or length defensively to bother her shot, puzzling at best. She either doesn't know she's as talented as she is or hasn't matured enough yet in her game to bring it on every possession regardless of the competition. When she does there could be a pro career waiting for her.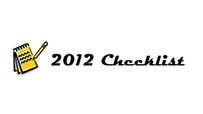 Jordan Adams: The much acclaimed and celebrated 6-0 combo guard from Mater Dei High School is a rare player and right now she is trying to expand on her relentless rim-attacking offensive repertoire with a perimeter shooting game. She has shown she can knock down the 3-ball but is now looking for the shot more. One of the most impressive shots of the tournament was actually an Adams miss, with her team trailing by two late in the championship game and a DFW defender all over her -- she jabbed from the left corner, used a strong dribble to create a bit of space and rose for a 3-pointer that went halfway down before bouncing out of the cylinder. It takes ability to get that shot off and a growing confidence to even attempt it with the game on the line.
Kelsey Brockway: The Pepperdine commit is exactly what the modern game is for a wing-forward. She has the fluid agility to take traditional power forwards out to the perimeter and the size at a legit 6-1 with a solid frame to punish wing defenders from the high post or low blocks. She hit a big game-winner on Sunday to push her Balboa Hills Elite team to victory. With a solid set of fundamentals and evidence of good basketball knowledge, the Waves may have a steal in the 2012 class.
Empress Davenport: The DFW Elite 2012 guard is one of several elite level prospects on the team. She doesn't come with the notoriety that Moriah Jefferson does but she contributes in a major way to her team's success. It would be difficult to pick the best defender on this team but Davenport has to be in the conversation.
She is tenacious on the ball, plays passing lanes well and never takes a defensive possession off. Offensively she is a solid ball handler with a nice first step and an improving perimeter shot.
Hannah Huffman: Skill never has been a questions when it comes to Huffman, but confidence has been. Sometime during her sophomore year, things clicked and she has become comfortable not just bringing the ball up as a point guard but in running a team. The 5-9 guard from Carondelet High School can lead her EBX team with her passing or put the scoring load on her back for stretches of game. She isn't the quickest or fastest but she has enough athleticism to play with elite guards.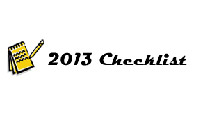 Breanna Brown: The next big thing in the Bay Area may be Bishop O'Dowd's Brown. The 6-3 post is incredibly fluid for her age and size. She runs the court well and moves inside the paint with relative ease. She showed good hands at times, catching some difficult passes as post entry passing is not a strong suit for guards at the U13 level. She could develop into one of the those dynamic scoring threats as her agility should allow her to add a face-up game once the back to the basket stuff is down.
Follow us on Twitter, where you can ask questions and get instant updates.
Become a fan of the site on Facebook and get updates in your news stream.
Discuss this on our Message Board
Chris Hansen is the National Director of Prospects for ESPN HoopGurlz and covers girls' basketball and women's college-basketball prospects nationally for ESPN.com. A graduate of the University of Washington with a Communications degree, he has been involved in the women's basketball community since 1998 as a high school and club coach, trainer, evaluator and reporter. Hansen can be reached at chris.hansen@espn3.com