COLORADO SPRINGS, Colo. -- Whether it's a political election, a beauty pageant or the trials for one of the USA Basketball teams, there's always going to be debate and discussion about whether or not "they got it right." This year's U17 and U18 trials weren't so much a competition for a spot on either team as they were an audition for the roles the selection committee was looking to fill. Players who struggled found their way onto a roster and athletes who stood out went home scratching their heads.
Regardless of the mysteries surrounding the selection process, 45 top-tier prospects from the 2011, 2012 and 2013 classes joined 16 of this year's seniors on the floor for five separate workouts. Lining up with that kind of talent reveals the strengths in your game and, at the same time, magnifies the weaknesses. Over the next three days, we'll take a look at those athletes returning to the high school ranks next season whom we've not already profiled and detail their performances in Colorado Springs.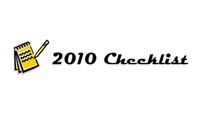 Kayla Brewer -- U17 Trials Invitee: While her academic performance has put her in a position to skip her senior year and head to South Carolina, it's still a bit difficult to envision Brewer in the SEC five months from now. All the potential and all the tools are there, with the possible exception of her listed height of 6-foot-2 being a bit of wishful thinking. At the same time, it's like the ingredients of a great recipe that need just a little more time in the oven before everything comes together. Physically, the Jacksonville, Fla., native is as strong, active and mobile as virtually any athlete on the floor. On the other hand, her basketball skills still need some refinement before she's in a position to make the most of her potential. Even the position she'll ultimately play at the collegiate level isn't yet defined. Her ballhandling and choices don't yet allow her to be an effective wing and her always effective interior game is beginning to be challenged by the greater size she's facing inside. It doesn't appear to be a question of "if," but more a question of "when."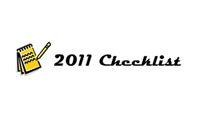 Cierra Burdick -- U17 Team Selection: The Tennessee-bound forward from Matthews, N.C., continues to impress in her embrace of the forward position. Effective at both ends of the floor and a force on the boards, she may well have found her niche and proven that every 6-2 prospect isn't destined to play on the wing. There were moments when she regressed a bit and began trying to do too much off the dribble or forcing a few perimeter shots. However, the reality is that she does have some ballhandling skills and a decent pull up that can come in handy against bigger defenders who might not be interested in chasing her around the floor. The key will come in her decision-making, selective use of those skills and continued growth of her game. Her mid-range effectiveness makes her the perfect complement to any true low post threat and a tremendous asset in transition or any motion offense. Defensively, she's demonstrating a willingness and even an affinity for physical play. There's no hesitancy to mix it up and she's more than capable of holding her ground when the pushing and shoving begins.
Taylor Greenfield -- U17 Trials Invitee: The maturation of both her physical build and basketball skills is allowing this 6-2 Huxley, Iowa, product to be an impact player anytime she takes the floor. The added size is an asset in her ability to hold her ground and attack effectively in traffic. She's less influenced by the physical game now and even initiates some contact of her own on penetration. At the same time, there are moments that the additional mass gives the appearance of making her a half-step slow on the perimeter. Make no mistake -- she's fit, well conditioned and very much proportionate for her size. Her skill-set makes her well suited for the perimeter but there will be some quicker matchups that will challenge her at times. With the ball in her hands, Greenfield utilizes well-honed ballhandling and sharp vision to make the most of both scoring and passing opportunities. Her first step is deceptively explosive and creates some space for her to go to work. The perimeter shot is a bit off her shoulder and by her head on the spot up but seems less of an issue on quicker releases and pull ups.
Amber Henson -- U17 Youth Olympics Games 3-on-3 Team Selection: Lately there's been a tendency that's found some talented prospects stagnating in the growth of their game and the advancement of their skills. Henson, of Tampa, Fla., has recently seemed more comfortable taking what comes her way rather than going out and creating her own opportunities and taking command of the floor. The 6-3 Duke-bound forward showed signs of life and demonstrated the skills that make her one of the most difficult interior matchups in the 2011 class. Her play was active and aggressive at both ends of the floor and she was looking to put herself into the mix on every play. The perimeter touch and mid-range game she employs forces defenders to play her tight and follow her away from the rim. Down low she's rediscovered the attack in her game and manufactured quite a few trips to the line. At the defensive end of the floor, she's anticipating well off the ball and is quick to rotate on penetration. Henson is going after the ball on the glass and coming away with more than her share of boards but still gives up an offensive rebound or two by not making contact on the shot.
Morgan Jones -- U18 Trials Invitee: Working out with the U18 group, Jones had moments that demonstrated why she's so well suited for the game at the next level. At the same time it was the "moments" aspect of her play that let the Altamonte Springs, Fla., native be less-than-effective at times. It's not that she ever actually played poorly, but there were times where she wasn't in the mix or seemed content to let others lead the way. When asserting herself, Jones' play can easily be characterized as strong and attacking. The 6-2 wing has the ballhandling and passing skills of a guard as well as the ability to operate effectively on either side of the floor. Though somewhat upright at times she's more than comfortable with the ball in her hands on the break or driving in a halfcourt set. Her perimeter shot has a unique two-hand release but finds its way to the nets on more occasions than not. Her defense is active and well thought but will have to become more physical down the road.
Erica Payne -- U18 Trials Invitee: Payne also worked out with the U18 group and the 6-2 forward from Danville, Calif., had her hands full. Her agility and athleticism are obvious and there aren't many who'll work much harder. On the other hand, the physical play and aggressive nature of her competitors seemed to catch her off guard at times. She can get out and run the floor with the perimeter players and at times found ways to slash into the paint, but traffic and helpside rotations forced her to give up the ball or struggle to get her looks. Her perimeter shot is above her head with a forward motion but seems to find its way on a consistent basis. She's still one of those players defining herself and what position she'll find herself playing at the next level. Payne's build at this point might still be described as gangly which still gives hope that the future will see her add strength and develop a physical component to her game. There's a critical summer in front of her.
Cassie Peoples -- U18 Team Selection: If consistency is what you're looking for from your point guard you won't have to look much further than this 5-6 future Texas Longhorn. Peoples is a rare commodity in the sense that she's a facilitator but at the same time a threat in her own right. Creating off penetration, the Houston product dishes the ball well in traffic or takes it to the rim herself. Pulling up or spotting up on the perimeter, she's a legitimate offensive option with 3-point consistency. Her shot selection is still evolving but only occasionally does she call her own number ahead of a better look. In transition she sees the floor and isn't hesitant to kick it ahead. While that vision is always down floor, she often sees only one option at a time rather than taking it all in at once. It doesn't make her any less effective but sometimes better options are there than the ones she chooses. On the defensive end there may not have been a better on-ball defender present and she wasn't hesitant to pick up early and work a ballhandler the length of the floor. Better still, she dug in and took some charges that would keep any coach on any level smiling.
Kiah Stokes -- U17 Youth Olympics Games 3-on-3 Team Selection: One of the returning players from last year's U16 team who had her ups and downs throughout the trials, Stokes often left you wanting more. All the physical tools are there and the potential is virtually limitless, but the inconsistency can be frustrating at times. At 6-3, her size and agility are difficult to match up with and her ability to run the floor makes her a challenge for opposing bigs. Inside, her play can be soft and she's often too reliant on her reach to post up rather than getting wide and low while establishing herself on the block. She showed flashes of explosiveness that, if used more often, could make her a more consistent scoring threat. Defensively the inclination to steer away from physical play limits her effectiveness as well. The tendency to settle in behind her matchup seems to be the result of not often lining up with players her own size. The Marion, Iowa standout is a solid performer on the boards and is quick on the outlet pass to start the break. Any limits she faces are ones she places on herself.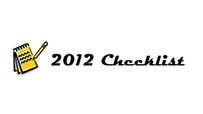 Niya Johnson -- U17 Trials Invitee: If quickness and speed were an asset all by themselves, this 5-9 combo guard would be near the front of the pack. Unfortunately, discipline, decision-making and consistency come into play and Johnson's commitment to each seems to come and go. At times she can be dominant and set the pace in the game on the break or attacking one-on-one in halfcourt sets. Others see her forcing both shots and passes making the job of opposing defenders as simple as staying in front of her. The vision, ballhandling and passing skills themselves are there but her choices and feel for the game don't allow her to make the best use of them. She's a streak scorer who can carry or sink a team depending on which end of the spectrum she's playing. The tools are there for her to be one of the stronger on-ball defenders in the class and she's not hesitant to get in a stance and get the job done. The Gainesville, Fla., native had a very slow start in Colorado Springs but eventually had some moments that revealed the potential that she's shown in the past.
Alexis Jones -- U18 Team Selection: While her natural position may be the point, Jones can be just as effective off the ball. Her explosive speed and quickness make the 5-9 Irving, Texas native a force at any spot on the floor. The left-hander can create with impressive individual skills and has the touch to knock down both pull ups and long range jumpers. There's both a step back and a fallaway that will give a coach gray hair but she finds a way to make them count. On penetration she demonstrated the ability to finish with contact and gets to the line on a regular basis. Jones has a shot selection that can be eye opening at times but settles down when the game is on the line. Her court vision is impressive and she adept at delivering the ball, particularly in tight quarters inside. As a defender she's focused and ultra-aggressive on ball. At times she'll take risks but has the quickness to recover and still make a play. Jones is one of the few "individual" players who still make those around her better.
Jewell Loyd -- U17 Trials Invitee: Usually the quote is "jack of all trades and master of none." When it comes to this 5-9 combo guard from Lincolnwood, Ill., she has mastered most of the skills that coaches are looking for and has few deficiencies that would scare any of them off. Her smart play and exceptional athleticism makes her a force with the ball in her hands or in a defensive stance. She has the ballhandling skills to play the point but appeared just as comfortable as an off-guard. Off the dribble she can leave opponents standing with a low, attacking crossover and can pull up as well as take it to the rim. The range and stroke are there from 3-point range but her consistency from the perimeter wasn't all it has been in the past. Defensively she has impressive lateral speed and gets low but for some reason plays further off than she should on ball. Her potential to control opposing ballhandling should make her one of the top stoppers in the class.
Tiffany Rice-Mitchell -- U17 Trials Invitee: If facing some of the nation's best will help raise your game to the next level then this 5-10 guard has taken a step forward. The Charlotte, N.C., native has a list of physical and basketball skills that most any athlete would envy. Finding the way to apply them against the toughest competition and making the most of what they can bring to the floor still seems to be a bit of a mystery for Rice-Mitchell. The one-on-one skills are there but she tends to settle for the pull up or force something in traffic. She has no trouble getting the jumper off but still needs to refine her stroke and find the consistency that will force defenders to close out on the catch. If she'll use her ballhandling skills to create passes as well as shots she can add a dimension to her game that will make both her and her teammates better.
Morgan Tuck -- U17 Team Selection: She's back. Tearing her ACL a year ago at the U16 trials, the 6-2 forward from Bolingbrook, Ill., seemed to cap a year of rehab and rust removal with a performance that reminded anyone watching of the promise that once seemed limitless. Her play at the forward spot revealed a first step that could get her to the rim at will as well as the perimeter stroke that will force defenders to come out on her. Inside she created her shot with a series of post moves including an impressive textbook step through that brought several defenders out of their stance. Her play appears smarter and she's reading defenders while making decisions that a point guard would be proud of. Over the course of the trials her confidence seemed to grow and the attack in her game grew with it. Defensively she anticipates well but still will often settle in behind her match up on the block. While not a problem for those 6-5, Tuck's 6-2 listed height includes thick soled Nikes and a couple pair of socks. On the boards she's strong and aggressive and is quick to get the ball out to her guards to start the break.
Follow us on Twitter, where you can ask questions and get instant updates.
Become a fan of the site on Facebook and get updates in your news stream.
Discuss this on our Message Board
Mark Lewis is the national recruiting coordinator for ESPN HoopGurlz. Twice ranked as one of the top 25 assistant coaches in the game by the Women's Basketball Coaches Association, he has more than 20 years of college coaching experience at Memphis State, Cincinnati, Arizona State, Western Kentucky and, most recently, Washington State. He can be reached at mark@hoopgurlz.com.