COLORADO SPRINGS, Colo. -- Our second tip sheet looks at the players in the classes of 2011 and 2012 who tried out for the USA Basketball U17 and U18 National teams.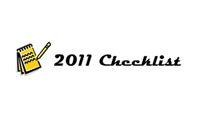 Briyona Canty -- U17 Youth Olympics Games 3-on-3 Team Selection: Fortunately or unfortunately, the addition of the Youth Olympic Games gave the 5-foot-8 New Jersey native an option that better fits her game. Her athleticism and ability to create are going to be even more lethal with two fewer defenders on the floor, and with the 10-second shot clock in the 3-on-3 format, her explosive first step will come in handy. Controlled 5-on-5 situations during the trials seemed to throw her game off. With a crowded lane and length all over the floor, her attacking style led to over-penetration and turnovers.
Ariya Crook-Williams -- U18 Trials Invitee: There was every reason for Crook-Williams to get off to a slow start in the trials. She admittedly underperformed a year ago and air travel issues led to a late arrival. But she hit the court focused and turned in a constant performance throughout the five sessions. She controlled tempo and in a setting with very few guards knocking down perimeter shots, she shot the 3 better than most. She balanced attacking the paint with running the offense very well. This was perhaps her most controlled showing but not conservative by any stretch. She was one of the better perimeter defenders as well. If she brings this kind of effort and play to the upcoming viewing period, the Cal Sparks are going to be a tough team to beat.
Raven Ferguson -- U18 Team Team Finalist: This top-40 guard has been criticized for her consistency and her defense in recent tournaments. It is obvious that she is intent on proving these critiques wrong, as she put together one of the most complete performances to date. Historically she has exploded with big offensive games and accompanied with her physical strength and size her potential had earned her ranking. She showed poise, smarts and the internal motor to be among the best in her class throughout the trials and with the shortage of point guards in the U18 trials she moved over and showed the moxie to get her team into its offense while also keeping the smaller, quicker guards in front of her defensively. If she can continue this into the FIBA Americas tournament later this month and into July, her already impressive list of suitors will grow longer and her argument to be ranked higher will grow louder.
Alexa Gallagher -- U17 Trials Invitee: She was far from the most athletic player on the court, but the nice thing about her performance is that she still made plenty of plays. Gallagher is a witty 5-foot-11 wing player who has enough athleticism to take advantage of the defenders' mistakes. Her ability to make plays with the pass stood out, but on a team composed of tall and long forwards, she simply did not fit what the committee went with. Regardless of her limitations, she is one of those glue players who makes her teammates better whether she is scoring or not. She will be a coach's favorite at the college level because of her basketball I.Q. and willingness to push herself on each possession.
Isabelle Harrison -- U17 Trials Invitee: The one thing that stood out about Harrison, the 6-2 forward from Tennessee, at the trials was her energy. She is long and athletic for the forward position and she was among the best in the trials at jumping passing lanes. We've become accustomed to seeing her go from coast-to-coast off a rebound or steal but with so much speed around her it forced her into some tough spots and resulted in turnovers in transition. She's a high motor player so it is difficult to ask her to slow her game down. In this setting she also found herself on the perimeter more than usual which exposed a forward motion in her shot that is keeping her from consistently knocking down the mid-range jumper.
Rachel Hollivay -- U17 Trials Invitee: The frustration seemed to be mounting for the 6-4 post from Mississippi. She would slide into a gap in the defense and her teammates would find her slipping into the seam but for some reason she just couldn't make a clean catch and finish. Rather than mail it in because things weren't going her way, she sucked it up and put even more effort into the defensive end. Few matched her intensity defending the post. She mixed some nice blocked shots with some textbook swim moves to get in front of well-positioned offensive players. The offense will come in time but her playing through adversity was very impressive.
Allyson Malott -- U18 Team Selection: If the international player is long, skilled and has the ability to shoot the long jumper, then Malott may be the best equipped for the European game. The 6-3 Ohio-native showed a consistent stroke from the perimeter with a nice high release that allows her to shoot over defenders who are even half a step late in closing out. She wasn't able to score a lot in the paint against the big and physical players in the lane but that's not really her game anyway. She is much better from the mid-post facing up and seeing the floor.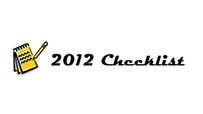 Ameryst Alston -- U17 Trials Invitee: This Ohio native comes with much fanfare for her ability to create off the dribble and entertain with athletic attacks of the paint. That never really showed during the trials. She seemed content to be a perimeter passer and just run the offenses. She's not one of the taller guards but her strength, especially in her shoulders, allows her to play bigger but she only used that in spots. The hope is that the more passive or conservative style of play is an abberation and not the norm as her physical gifts are top shelf.
Sidney Cook -- U17 Trials Invitee: At Boo Williams in April, Cook frustrated many with an out of control style of play. Here at the trials she was a completely different player. She played under control while still utilizing her combination of size and speed. She worked really well within the offensive sets and transition, moving open spots on the floor, maintaining spacing and not forcing things. She finished trials really strong and if she could have knocked down a few more shots she very well could have been selected. All in all it was a very solid showing for this 6-2 Oklahoman.
Bashaara Graves -- U17 Team Selection: Having been selected to the U16 team a year ago allowed Graves to come into the trials with experience and confidence in her role on the floor. Though she didn't have her best outing during the trials her fluid athleticism and versatility were evident. The length in the paint seemed to thwart some of the scoring spurts she is capable of. She is another player that would benefit from a more up-tempo style of play but found ways to contribute and ultimately make the team.
Malina Howard -- U18 Team Selection: Howard was actually poached off of the U17 trials roster to bolster the U18 front line. She was as good as her older counterparts from the 2010 class at using her body, holding position and knowing when pin a fronting post. She rebounded OK. The biggest issue was finishing. With all the footwork and smarts she ended up with more quality looks than anyone in the half court and she was strangely inconsistent at finishing those shots. When left to create one-on-one with a defender behind she drifted away from contact on occasion and with her size she should definitely initiate contact and take it to the defense.
Xylina McDaniel -- U17 Trials Invitee: The new power forward of today's game is exactly what you get with McDaniel. She is physical in the paint and a little contact seems to make her that much better. She can sprint the floor with the wings and her effort is a constant. She's not used to being overpowered or outsized but in this setting she wasn't the biggest or baddest yet she competed with those who were. She uses her body defensively very well for her age and gave some post players known for scoring fits, even without blocking shots. Learning to slow down and see the help defense would help her tremendously in the half court but it's hard to fault a player that plays as hard as the X-Woman does.
Alexis Prince -- U17 Trials Invitee: Far from her worst performance but not exactly her best either is the best description of Prince's performance. That is important because her best ball could easily have put her on the squad. The 6-2 wing fits the mold of the length and versatility that comprises the U17 roster. She had some great moments but needed to show more of that sweet shooting stroke and a more consistent effort.
Follow us on Twitter, where you can ask questions and get instant updates.
Become a fan of the site on Facebook and get updates in your news stream.
Discuss this on our Message Board
Chris Hansen is the National Director of Prospects for ESPN HoopGurlz and covers girls' basketball and women's college-basketball prospects nationally for ESPN.com. A graduate of the University of Washington with a Communications degree, he has been involved in the women's basketball community since 1998 as a high school and club coach, trainer, evaluator and reporter. Hansen can be reached at chris.hansen@espn3.com