COLORADO SPRINGS, Colo. -- The third tip sheet covers the remainder of the players from the 2011-2013 who took the court at the USA Basketball U17/U18 National Team Trials.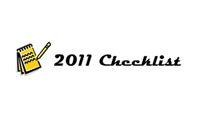 Bonnie Samuelson -- U17 Trials Invitee: Samuelson is considered one of the top shooters in the class of 2011, but the California native struggled with consistency. During one stint, Samuelson missed four consecutive shots and was rendered ineffective for most of the trials. She has to develop more offensive artillery to warrant a return to Colorado Springs for future trials. She has great height for the position, but her inability to defend and reluctance to post a smaller defender caused her to be stymied throughout. In settings such as these, it is imperative that you make yourself a dual threat and Samuelson could not find the level over the four-day trials period.
Reshanda Gray -- U18 Team Selection: The improvement in conditioning and effort from Gray was on display during the U18 trials in Colorado Springs from our spring evaluation viewing at the Deep South Classic. Physically, Gray is an imposing figure who pursues rebounds throughout the key area. There were several instances we spotted Gray outrunning post defenders in transition. Although the ability to convert was inconsistent, the desire to make herself a transition option was clear. When regulated to the confines of the half-court game Gray's post movements were pre-arranged, not predicated on what the defense gives, but rather what she was comfortable executing.
Bria Smith -- U17 Team Selection: Christ the King High School (Flushing, N.Y.) has produced an array of girl's basketball stars who have gone on to stellar collegiate careers. The next in the long list could be Smith. She is a very aggressive guard who likes to penetrate. She is a solid defender with quick hands and good lateral quickness defensively. Smith must improve her ability to go left as she only seems comfortable going right and is very limited of the other side of the court. Her outside shooting, although improved, still is streaky at best and must improve at the next level to classified her as CTK luminary.
Betnijah Laney -- U17 Team Selection: One of the top overall performers at this year's trials was Delaware native Laney. A member of last year's U16 USA Gold medal team, Laney left little doubt about whether she would be making a return appearance with the U17 edition. The word often used during the trials to describe Laney was versatile. Although versatile players are not as rare these days as in the past, exceptional versatility can be. And that's what really unique about this 6-foot guard-forward. She is an All-American caliber shooting guard, wing or power forward. Opponents will notice the marked improvements in her shooting and fluidity on the perimeter. Laney's post play has been exceptional since she emerged on the scene as a somewhat undersized power forward. Look for her to be one of the leaders of this year's group.
Kaleena Mosqueda-Lewis -- U17 Team Selection: The mark of a great player is often times defined on what you do when you are having one of those rare sub-par performances. Are you willing to take on the spot of "role player" to help your team win? Mosqueda-Lewis showed that her greatness wouldn't be just measured in her ability to be one of the country's premier shooters, but that "hustle plays" and "strong penetration" can also be counted on from the Connecticut pledge. With her jump shot flat as day-old milk, Lewis hit the offensive glass for putbacks and showed a burst to the basket rarely seen. She will need to improve in both these areas, as she showed during the trials that the patent "Lewis Launch" might not always be so automatic.
Alexyz Vaioletama -- U17 Team Selection: A lot of players entered the trials with a chip on their shoulders and even more feeling as though they had "something to prove." One such player who may have carried both monikers was Vaiolatama. Case in point, Vaiolatama was a returning member of last year's U16 team, but she was also returning from an injury that sidelined her for the entire high school season. The 6-1 forward uses her decided size advantage to muscle past the weaker defenders and stayed in the action on the offensive glass. Her aggressive nature can cause many problems for the sometime passive on-lookers as she scored and rebounded over any supposed opportunist looking to capture a spot on the U17 squad. A lefty slasher, She has a good feel for the game and passes well in and out of the post area. Her jump shot could use a lot of work, but she is not afraid to take those shots if the defense relaxes. A solid 15-foot pull up jump shot can also be located in the game of Vaioletama.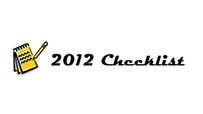 Jordan Adams -- U17 Team Selection: Jordan Adams is too good of an athlete with size and grace to be left off any national level team. And the 6-0 guard showed early and often that she would be living up to the physical attributes with her play. She rebounds the ball from the wing, she can slide over and play the point and she can guard all three perimeter positions. She always is looking to get her team in transition, whether that be sprinting the lanes or hoisting a 60-foot baseball pass to a streaking teammate. Adams did struggle at the point against smaller, quicker guards and her play did regress during those occasions.
Danielle Ballard -- U17 Trials Invitee: In order to position yourself to make such a high-profile team, the one thing that you cannot be is passive. The Memphis native took that approach early and found herself in catch-up mode throughout the trials. The lefty penetrator has a lot of talent but was unwilling to unleash her full array until too late in the trials and then forced things. Blessed with good quickness and very crafty ballhandling ability, Ballard seemed to play it safe and become a station-to- station maneuver of the ball as opposed to a whirling playmaker. She takes good care of the basketball and rarely turns it over. But in this environment, playmaking ability to turnover ratio is the great gauge; And Ballard was reluctant to make enough plays.
Alyson Beebe -- U17 Trials Invitee: Beebe's play over the trial was at times lackluster as she was often pushed around by the bigger post players. She found herself out of position offensively due to inability to maintain position. This displacement also caused her to be out of position for rebounding chances. We would like to suggest her base improve through strength training and her development in the transition game stick with the high post trail until her strength improves. Beebe did display the ability to rebound out of her area, but that was when no box out was applied.
Imani Stafford -- U17 Team Selection: One of the biggest surprises of the trials was the 6-7 Stafford. The California native made her presence felt early and often. She has a nice high touch around the basket and does a great job of keeping the ball high and away from the defense. She can score with either hand and is a natural shot-blocker. Because of her long strides, she covers a lot of ground on the court, although she does not appear to be running fast. Due to her stride length, she can separate from the defense in one or two steps, an amazing feat and a major advantage for her team. Already listed among the top players in the class 2012, currently ranked No. 23 in the ESPNU Hoopgurlz Terrific 25, she should be making her way up the charts in due time.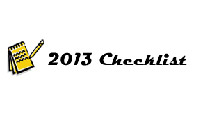 Kaela Davis -- U17 Team Selection: The youngest participant in the trials was Kaela Davis, the standout 2013 guard from Georgia. She has been on the national scene for years now despite her youth and did not back down to the older more experienced players. She did, however, at times show her youth as she had the tendency to overpenetrate and put herself in compromising positions. She has size on the perimeter and it is the obvious advantage that she constantly will have throughout her prep career. She will need to use that size to make plays off the pass and not always to look to make them off the dribble. Her shooting needs more consistency, but it's nothing that repetition won't correct. You can expect a very bright future for this future Tennessee Lady Vol.
Follow us on Twitter, where you can ask questions and get instant updates.
Become a fan of the site on Facebook and get updates in your news stream.
Discuss this on our Message Board
Kelvin Powell is a national evaluator for ESPN HoopGurlz. A former coach and club-program director, he operates Roundball Journal, a leading prep scouting service, and is a contributing editor at SLAM Magazine, as well as a member of the McDonald's All-American and the Gatorade National and State Player of the Year Selection Committees. He can be reached at kelvin@hoopgurlz.com.