DALLAS -- The Marques Jackson Big State Flava Jam brought some of the Southwest's best talent to the campus of Southern Methodist University. From the youngsters to the soon-to-be seniors, Texas, Arkansas and several other areas were on point.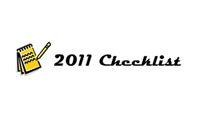 Myeisha Hall, Essence Purple: With Niya Johnson, Briana Banks and Alexis Prince on the floor, many overlook Hall but this kid can play. Her athleticism, size and length for the guard position are up there with the best in the class. She is the type of defender that once the opposition shows a weakness she is going to lock in on it and turn the player over. She can pick up 94 feet or pressure in the quarter-court. She showed some explosiveness on offense, scoring on some slashing moves from the wing. Continued development is needed in creating for herself but she doesn't need it to earn minutes with what she's capable of as a defender.
Porshe Roberts, DFW TJack: This long and lean forward isn't a household name but when she gets college her athleticism is going to be unleashed and she could easily develop into an elite defender. The Waco, Texas, native has a wiry strength about her. She plays the defensive end of the court with passion. On top of the length in her 6-foot-2 frame, she has hops, leading to some entertaining shot blocking. She gets off the ground very quick and thus can let the offensive player commit to their shot before giving them the business. Her best ball is in front of her and with her physical tools she has the potential to be a bigger offensive weapon than she currently is.
Brady Sanders, North Texas Shockers: Sanders is a smart wing player who is a legitimate threat from 3-point range. She has a solid build and is strong for a perimeter player. She's not the most athletic wing in the country but seems to be in the right place at the right time to make plays. She is a player that gets amped up after making a big play and goes on a little run. She needs to capture that fire and be that vocal in pumping up her teammates even when she's not directly making the play. Her strength and good instincts makes up for the lack of elite quickness. She pushes herself so she competes with better athletes.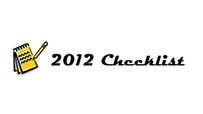 Ashley Eli, DFW 2012 Gold: The list of DFW Elite superstars over the next few years is poised to be long but there are plenty of other contributors that aren't on that superstar level. Enter Eli, the 5-10 lefty wing from Arlington, Texas, who has some Robert Horry, a champion many times over in the NBA, in her game. She doesn't go off for 20-plus on many occasions but the smooth combo-forward hits shots at key points of the game. Whether things are going her way or not she keeps a smile on her face that makes her love of the game obvious. She may not be a future McDonald's kid but she is the type of player that every winning team needs to be successful. She defends, rebounds, sets screens, gets on the floor for loose balls and is one to keep an eye on in a loaded junior class.
Rachel Hollivay, Essence Purple: For a post player that is primarily recognized for her athleticism and ability to get out and get buckets in transition, Hollivay stood out in a completely new way. The 6-3 Mississippian impressed fans and scouts on several occasions by putting on a post-up clinic. She showed impeccable footwork both in gaining position and after the catch. Her pivots utilized her length to cover a lot of ground, force the defender to commit to a side and then she was ready with a counter, sealing the defender and their fate. She also showed a new confidence in her jumper and for a player who has battled with vision she was dialed in. When she rises up to shoot a mid-range shot off a reverse pivot face-up, it looks natural and comfortable. If she can bring this, along with her ability to run the court, block shots and clean the glass there is very little question that she can be one of the premier post players in the class.
Chelsea Jennings, DFW 2012 Gold: The 5-10 wing from Fort Worth, Texas, set the bar incredibly high for herself at an young age with her early success. What she lacks now is the realization that she is among the best players in the class. She explodes for big runs in games, making plays defensively and scoring and when you get done digesting everything she just contributed, you are stuck wondering where it was earlier in the game. She has the ability to impact the game from the wing and is an elite defender with her length and leaping ability. She is one of the few players under 6 feet that slaps the glass when she finishes on the break. She has improved her perimeter shooting some but needs to develop a consistent follow-through to improve consistency. Expect the light to come on for this rising junior soon and then enjoy what she is capable of.
Jordan Jones, DFW 2012 Gold: With Moriah Jefferson playing for TJack, the leadership of this team was in question, but only for a second as Jones took the reigns without hesitation. She was key to her team's win over Essence in the elite division semifinal. She exploded offensively, for an unofficial 30 points. She has plenty of swagger and the Desoto, Texas, native gave her team confidence by answering every big play Essence made, including back-to-back threes that gave DFW some breathing room late in the game. While she isn't as flashy as Jefferson, she has a certain flare mixed with her all-business toughness that will make her one of the top point guards in the 2012 class.
Bre McDonald, WP Celtics 16U Black: It would be natural, as a college coach, to drool over the spectacular size and athleticism that the 6-foot McDonald offers from the wing. She is fast and explodes off the floor. She also has above-average handles and a quick and long first step. Whether she joins the ranks of the truly elite, as her physical skills might suggest, depends on how much polish she can apply to some of her game. Her aerial show is nice to watch, up until the finish, for example, where she needs a little more balance to be consistent. McDonald also can show a little more resolve at the defensive end, where her speed, length and rocket-powered legs could add up to bushels full of blocks and deflections, especially in help.
Jesseika Palmer, Houstonians: This 6-foot guard from LaMarque, Texas, is going to be one of the hottest commodities in the Texas basketball pool for the 2012 class. First of all her game is adaptable to either the point or shooting guard positions. She has the handle and shake to get by most defenders, including the elites. She has the length to extend beyond smaller guards and more quickness than almost anyone her size. She can create for her teammates, but also for herself. She can get to the rim and finish tough shots as well. She seems to understand the game and what her teammates are going to do with the ball in her hands. The only question mark seems to be if she can knock down the 18-footer. The only reason it is a question is because she never had to take the shot during the Flava Jam.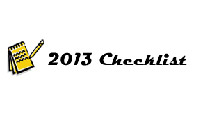 Jessica Jackson, Arkansas Mavericks-Durham: If you liked Natasha Howard in the 2010 class then you are going to love Jackson. The similarities are both physical and stylistic. She's been listed at 6-2 in some packets and 6-3 in others but it doesn't matter because she is really long and a guard. Her ball handling stands out and when she rips a rebound and goes coast-to-coast with a sick wrap-around dribble at the top of the key before a finish at the rim, jaws drop. She needs to get stronger to hold her ground in the paint because she will be a mismatch inside against most wings and posting up will continue to be a part of her game. We loved her performance at Boo Williams in the spring and now she just stands out with the best in the class. She may not be as polished as a Kaela Davis or Diamond DeShields but she is right in the neighborhood when it comes to potential.
Jayla King, Essence 2013: Most will take notice of King simply for being a 6-2 post yet to reach her sophomore year of high school. The Pensacola, Fla., native will get better; she plays too hard to not get better. She's not one of the new transition-focused post players, more of the throw-back, back to the basket style of players. For her age she uses her size well and makes strong moves from the pivot. She is strong with the ball and plays through contact. King also shows decent footwork in the post.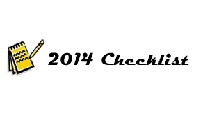 Recee' Caldwell>, San Antonio's Finest: Some say that shooting is a lost art. Perhaps the skill is making a comeback in the future. When Caldwell elevates, extends and then flips her wrist, those watching get the feeling that the ball is about to ripple the net. Her release is so pure, it is in the Kaleena Mosqueda-Lewis realm. What makes her a fantastic shooter is her understanding of her shot-making ability. Very few players her age have the strength to even draw iron on a step-back jumper from 18 feet. Caldwell didn't draw iron either, but it did trickle the net for one of the most impressive individual plays of the tournament. One look at her feet and it is easy to assume that her time at 5 feet 8 is running out. She is a savvy player with good ball schools and decent athleticism. Right now, as a point guard, she lacks lateral quickness to defend elites at the position. However her projected position is the wing when she grows into her feet.
Briana Turner, DFW Washington 2012: By now the 6-4 game-changing youngster is no longer the secret. In the Flava Jam the Pearland, Texas native showcased her ability incredible combination of size and athleticism, however, she is not athletic just for her size; she is athletic for any size. While she can snatch a rebound from the rim and start the break herself, leaving scouts shaking their heads in what they are seeing, Turner can also fill the wing and because of her size she is usually being checked by a forward or post player. This is a complete mismatch. As she continues to add depth to her perimeter skills she will become and even tougher player to defend. One thing she needs to remember is that regardless of what position she is technically played at, she will always be key to her team's defense and rebounding and she must attack the glass the entire game.
Follow us on Twitter, where you can ask questions and get instant updates.
Become a fan of the site on Facebook and get updates in your news stream.
Discuss this on our Message Board
Chris Hansen is the national director of prospects for ESPN HoopGurlz and covers girls' basketball and women's college basketball prospects nationally for ESPN.com. A graduate of the University of Washington with a communications degree, he has been involved in the women's basketball community since 1998 as a high school and club coach, trainer, evaluator and reporter. Hansen can be reached at chris.hansen@espn.com.