ELGIN, Ill. -- While several of the first-half NCAA exposure tournaments seemed to suffer a bit from the absence of elite prospects pursuing a gold medal in France, the Nike Summer Showcase is so centrally located, it instead served to feature many recruits who might have been otherwise overlooked. The sprawling, 288-team event especially revealed some of the risers in the 2011 class.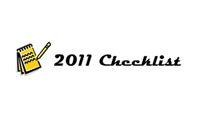 Keani Albanez, Team Tarausi: With Chelsea Gray now on to her college career at Duke, the Cal Storm Team Tarausi has a different look. Without a point guard who dominates the ball it has placed a bigger burden on each of the perimeter players to get involved early. Albanez and teammate Karina Alofaituli are both thriving with the additional responsibility. In the past Albanez, a 5-foot-11 guard, could wait for the game to come to her. But with her scoring ability and pretty jumper, her team cannot wait for her to catch fire. She is being more active and as the defense adjusts she is figuring out when to distribute. Her mid-range game gives her an added dimension offensively and she seems more comfortable then ever putting the ball on the floor to create those scoring opportunities. She has a lean build so adding strength for college level will be vital.
Rachel Banham, North Tartan: Easily one of the more impressive performers on hand was this 5-7 point guard from Lakeville, Minn. Constantly on the attack and pushing the ball on misses, makes and turnovers, she created opportunities for both herself and her teammates time and again. Her explosive play with the ball in her hands created both penetration as well as perimeter looks that she connected on for a high percentage. Add to that the kind of range that requires defenders to close out deep and opponents found themselves constantly rotating and hoping to take away her options. Banham's athleticism translates as well on the defensive end in her ability to corral and turn opposing ballhandlers. Her quick hands got several touches and her anticipation produced some steals and conversions. The folks at the University of Minnesota will glad this talented guard chose to stay home.
Jasmine Bracy, All Ohio: The addition of this 6-2 power forward from Inkster, Mich., as well as two other players from north of the boarder have the All Ohio roster looking like "some" Ohio. Bracy's presence inside gives Coach Jay Bee Bethea's squad a legitimate power game and some much needed size. Bound for Central Michigan, she posts aggressively down low and is active in looking for the ball throughout the paint. On the catch she can finish the open look or create her own off some sound post moves. The ability is there to work from the high post both off the drive as well as a somewhat inconsistent jumper. Defensively her physical style makes her well suited for the next level and an intimidating helpside rotation. Bracy is a force on the boards at both ends of the floor still just scratching the surface of her potential.
Emily Cady, Nebraska Bison Judds: With recruiters obsessing over big guards and wings that exceed 6-2, players like this Seward, Neb., standout are a commodity. While lean in her physical build, Cady's length and mobility makes her a difficult match up for perimeter defenders and provides her advantages that are hard to offset. On the dribble she can create both shots and passes and is more than capable in making good decisions when helpside comes her way. The jumper has a bit of a two hand look but finds the range consistently well beyond the arch. Defensively she's smart and reads the floor well but will have to muscle up a bit to compete consistently when she moves on from the high school level. Her constant movement and agility combine with her size and skills to make her a very promising prospect that already has her choice of schools.
Nneka Enemkpali, Team Xpress: This strong, athletic forward makes her presence felt at both ends of the floor. Offensively, the 6-2 Pflugerville, Texas, native is intense and active in looking for her opportunities. On the block she posts wide and aggressively. As the ball moves around the perimeter she's active in improving her position and angle while keeping her defender sealed. On the break or in the halfcourt she cuts hard and is adept at getting herself free and becoming a scoring option. Her physical strength and mobility make her an imposing defender and contribute to her impressive presence on the boards. Her speed along with her size gives her the tools to be an effective part of any press or trapping situation. Her potential is just barely being tapped.
Marquisha Harris, Central Illinois Pizazz: This physically strong forward from Moline, Ill., has a lot of versatility to her game. The 6-foot left-hander can post up effectively and muscle her way to the rim or put the ball on the floor from the elbow and finish on the drive. She also has the enviable intangibles of sharp instincts and good hands. Despite being somewhat undersized for the interior, her play has an impact and forces opponents to pay attention. Her focus on the boards produces results and she's quick on the outlet pass and getting the break started. Down low defensively she can mix it up with the bigger players utilizing her strength but her footspeed could problem with smaller match ups in the high post or on the perimeter.
Ariel Haynes, Illinois X-citement: In an era of players who seem to plateau in their development, this 6-1 wing from Chicago, Ill., continues to advance her game and is finding the consistency that will serve her well on the college level. She appears physically stronger and is playing a more mature and disciplined game. She attacks aggressively off the dribble and has found a good rhythm in her pull up jumper. The elevation on her perimeter shot gets her a good look even with defenders closed out tight. The ability to finish among the bigs inside is impressive and gets her to the line on a regular basis. Haynes has the size, build, athleticism and skills to that are suited for the challenge of the college game and with continued development she could even have potential beyond.
Anna Kestler, Western PA Bruins: Hardly new to the exposure circuit, this diminutive 5-5 point guard seems to be off to a good start in her last summer of club basketball. The Pittsburgh, Pa., native ran the team and directed traffic like a poised veteran. Her ballhandling skills are sharp and used judiciously in advancing the ball or improving passing options. She can be an effective scoring option with the perimeter shot or even, at times, on the drive. Kestler's decision making shows her court instincts and maturity. Her size is a challenge at times defensively but her aggressiveness and feisty approach compensate. After a few challenging events she seems to be hitting her stride once again.
Samantha Logic, Midwest Elite: It took getting to the big city for this Racine, Wis., guard to blow up, recruiting-wise. We may never before received as many texts from coaches asking, "who is this girl!" Certainly, they all know by now, and Logic's phone no doubt rang off the hook during the break. High-school girls' basketball rarely has seen a guard as physical. She reminds sometimes of John Stockton, the ex-Utah Jazz Hall of Famer, in the way she will set picks, tip in rebounds, and generally give up her body in the name of team success. She also has that -- shall we really say this? -- M.J. or Kobe-esque ability to use her body to initiate contact to gain separation, a concept very few on this level understand. The way she gets inside the paint is instructive in this regard -- strong, backdown moves, combo'd with crossovers or wraparounds and both the strength to finish and concept of shielding the ball to protect it on the way into the rim. Logic also has fantastic vision and delivery, as well as above-average perimeter shooting, but it's really her ability to create a shot with physicality that is worth the price of admission.
Kady Schrann, Lady Runnin' Rebels: This 5-9 point guard from York, Pa., started the summer off hot at the the USA Invitational at Penn State. She continued that momentum into the Summer Showcase. She is Miss In-Charge on the floor. She plays the point position with a strength and poise, but what stood out was when the defense started playing her as a distributor, she was able to create scoring opportunities for herself and with some flavor. She has deceiving quickness and her mastery of handling the rock allowed her to crossover on some really quick defenders. Her pull-up jumper has great form and trickles the net with good consistency.
Mariah Smith, Illinois Hustle 16U Red: Enjoying a resurgent summer, Smith presents quite a conundrum for opposing defenses. At 6 feet, she is likely to handle the ball at the point and post on the low boxes during the same possession. Essence, for one, used its 6-4 post, Rachel Hollivay, to defend her. That wasn't a bad move because she has a nice, smooth shot from deep, and is an explosive, fluid athlete, with or without the ball. Smith can create her own shots, but is more of a negotiator than an ankle-breaker, using power backdowns and spin moves to get to the rim off the dribble.
Kara Spotton, Boulder Rockies Black: Based on all the particulars, you might wonder why this Fort Collins, Colo., forward hasn't been a bigger recruiting deal than she has been. And you'd have a point. At 6-2, she has good mobility and moves her feet well enough on defense to guard players out on the perimeter. The Colorado State commit can go strong left on the bounce and has good mid-range touch. She also knows how to create space around the low boxes, for example walking a fronting defender away from the rim. Spotton may not be enough of an inside offensive presence for some, and could improve the consistency of her finishes by shielding the ball better and working more against contact.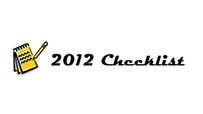 Tessa Cichy, Minnesota Fury: This 5-11 junior-to-be is anything but flashy yet she is fundamentally solid at almost every skill. She sees the floor, can deliver the pass to a cutting teammate, even under duress. She can knock down the 3 ball with consistency and take an out of position defender off the dribble. Even without the flash it was obvious she was the leader of her team.
Curtyce Knox, DFW Elite Washington 2011: With Stanford commit Amber Orrange headling this team, it's easy to be overlooked, especially when you're in the same backcourt, as is Knox. Appropriately enough for a point guard out of a place called Humble, Texas, she doesn't call a great deal of attention to herself. She is a crafy passer, especially off the bounce, and always is in command of the ball, though she doesn't go hard with the left for an extended run. At 5-8, she is wiry, albeit with great quickness, and almost sneaks to the rim off penetration, like a ghost. She's not yet in the great DFW tradition of defensively pesky point guards, but Know certainly has the tools to be.
Jamie O'Hare, New York City Heat White: Being from Staten Island perhaps is the reason you don't hear O'Hare mentioned with the great New York City point guards, but she's up there. Her size, at 5-6 might concern some college recruiters (ever thought we'd say that about 5-6?) but she is stout. O'Hare can be a slick passer, though she doesn't always try to be, and almost never telegraphs a delivery -- and she can go hard, with the right or left hand, off the dribble. Where O'Hare excels is with the shot, which is delivered the same way, whether launched on a pull-up or from beyond the 3-point arc. When off the ball, she has great preparation for her shot, with her feet correct and hands up for reception.
Dezz Ramos, Utah Swoosh: The 5-8 point guard has a swaggerish way about her that several college coaches picked up on. Nothing overly cocky but enough confidence that you feel good about her at the point. She has very good quickness with the ball and a shiftiness that leaves defenders leaning one way while she crosses over to the other. She can score off of spin moves with good balance as well. She needs to prove herself from 3 and become more vocal as a leader on the floor but all in all she is a solid point guard prospect in a loaded class.
Whitney Tinjum, North Tartan: One of the standouts on the talented North Tartan 15 year old team, Tinjum brings a variety of skills to the table. Standing 6-0 tall, this Stacy, Minn., native has size, mobility and skills that make her a challenge for any defensive match up. She squares up aggressively and reads her opponent before attacking off the dribble. Her penetration gets her into the paint and often all the way to the rim. The pull up is a reliable weapon and her size makes her a threat anywhere in the paint. Her decision making demonstrates good court intelligence and her vision takes tremendous advantage of it. She gets out and runs the floor in transition and is a threat anywhere on the floor. Defensively she's aggressive on the ball but is challenged a bit by quicker, smaller match ups with her lateral speed. Lots of tools, lots of potential.
Cortnee Walton, Arizona Warriors: This 6-2 forward and Phoenix, Ariz., native appears to be one of those athletes who's just coming into her own. While no stranger to exposure events or high caliber competition, Walton's performance in Chicago may be just a sign of things to come. Appearing more physically mature and visibly stronger, her play is much quicker and more of a reaction rather than the thought that it has been in the recent past. Her attack in the post is much more aggressive and she demonstrated a drop step that put defenders on her back while giving her some good looks at the rim. She's never been hesitant to defend physically and seems to be more comfortable than ever protecting the paint on the opponent's end of the floor. Walton's work ethic appears to have been shifted into high gear and could be taking her play to another level.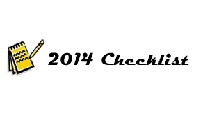 Mariya Moore, Bay Area Lady Warriors Future: While the team name may include the word future, the way this 5-11 forward plays today is pretty impressive for a 2014 class member. With an impressive physical build and eye catching athletic ability, her game is aggressive and active at both ends of the floor. She can handle the ball efficiently and cuts hard off screens or on a simple basket cut. On the defensive end she anticipates well and sees her match up as well as the ball on the weakside. She can get out and run the floor with the guards on the break and is effective in transition as well as the halfcourt. Time will tell if she'll stay in the post or gravitate to the perimeter. Both prospects look promising and warrant a close monitoring of this Pleasant Hill, Calif., product over the next several seasons. The recruiters should be watching already.
Follow us on Twitter, where you can ask questions and get instant updates.
Become a fan of the site on Facebook and get updates in your news stream.
Discuss this on our Message Board
Chris Hansen is the national director of prospects for ESPN HoopGurlz and covers girls' basketball and women's college basketball prospects nationally for ESPN.com. A graduate of the University of Washington with a communications degree, he has been involved in the women's basketball community since 1998 as a high school and club coach, trainer, evaluator and reporter. Hansen can be reached at chris.hansen@espn3.com.
Mark Lewis is the national recruiting coordinator for ESPN HoopGurlz. Twice ranked as one of the top 25 assistant coaches in the game by the Women's Basketball Coaches Association, he has more than 20 years of college coaching experience at Memphis State, Cincinnati, Arizona State, Western Kentucky and, most recently, Washington State. He can be reached at mark@hoopgurlz.com.
Glenn Nelson is a senior writer at ESPN.com and the founder of HoopGurlz.com. A member of the Parade All-American Selection Committee, he formerly coached girl's club basketball, was the editor-in-chief of an online sports network, authored a basketball book for kids, and was a longtime, national-award-winning newspaper columnist and writer. He can be reached at glenn@hoopgurlz.com.