MURFREESBORO, Tenn. -- The Battle in the Boro has continued to evolve into one of, if not the, event to wrap up the NCAA's first 10-day summer evaluation period. In its seventh year, the depth of competition and talent as well as the crowd of recruiters courtside has continually grown. Players on 210 teams competed in six separate divisions and represented 32 states as well as the District of Columbia.
With the eyes of so many college coaches and a continual challenge on every opposing bench, top performances were at a premium. While we couldn't see them all and time and space limit what we can share here, these are a few standouts worth noting.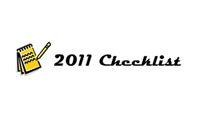 Jeraldine Campbell, Mississippi Hoop Dreams: This confident 5-7 combo guard out of Macon, Miss., plays with both an edge and an attitude. Sometimes that's good … others not so much. With the ball in her hands she can create off the dribble and demonstrates one-on-one skills that would give most defenders gray hair. The stroke and jumper are there to go along with deep range as well as the pull-up shot to rely upon. In traffic she can slice through traffic as well as drop in a soft floater from the middle of the paint. On the other end of the floor the ability is there but the commitment and effort only make occasional appearances. When she does get in a stance and hawk the ball, she shows the potential to be a real stopper. In the end, scoring 20 and giving up 25 doesn't add up to very good math. If the ultra athletic Campbell can harness the focus to play every play at both ends of the floor she could make some real noise.
Khadijah Ellison, City Rocks: When it comes to putting the ball on the floor and getting from A to B there may not be any more dynamic ballhandler than this Roxbury, Mass., native. The 5-7 combo guard almost defines "having the ball on a string." Whether it's a hesitation, crossover, between the legs or around the back, she keeps it low and wastes little effort working side to side before she attacks the rim. Making her even more difficult to contain or pick is the low level at which she keeps the ball. While she may keep the ball low, the rest of her play is high-flying. On her pull-up, off a lob or just hitting the boards she elevates as well as anyone on the floor. On her penetration she's willing and more than capable of reading helpside rotations and delivering some pinpoint, and often flashy, passes. She's got sound form and a nice touch from the perimeter as well as one of those rare true jumpers. Defensively, she's quick and aggressive on the ball but takes chances at times that will leave her reaching and out of position. On the weakside, she has good vision and anticipates well often making the pick on the skip or floated pass.
Brittney Hardy, Cy-Fair: Event after event the 6-2 forward has offered up the steady improvement that can't help but keep the college recruiters excited. The effort that this Frisco, Texas, product plays with has put her in a position to be a versatile weapon on anybody's roster. While she's always been active and aggressive on the floor, there seems to be new found fluidity and confidence to every play she makes. Her ability to create off the dribble from the high post makes her a difficult matchup for opponents. The jumper and perimeter touch is coming along and making her a potential contributor in almost any offensive scheme. Despite her offensive advancements, it's still her defense that sets her apart from the crowd. Constantly moving and anticipating, she makes plays both on ball and in help. The number of passes she gets a hand on changes the choices opposing penetrators make and she finishes her defense with a strong effort on the boards. The best may be yet to come.
Alyesha Lovett, Gauchos: This long, lean 5-11 wing put in several performances that should have her phone ringing quite a bit over the break between evaluation periods. Athletic, with some impressive speed, the Newark, N.J., native shows some potential with the ball in her hands. Lovett measures defenders again and again with ball fakes and jabs looking to create her opportunities. She can slash effectively into the paint and has the physical skills to finish in traffic. Her form is fundamentally sound and there's a little bit of range on her jumper as well. What makes all this even more impressive is that she's constantly looking to attack. That same approach comes into play at the other end of the floor as she has the quickness and lateral speed to corral smaller and quicker guards. The combination of size and mobility make her an ideal part of almost any trapping or pressing situation.
Nikki Maduka, North Texas Lady Shockers: Part of an impressive Lady Shocker team, this 6-0 forward is a consistent, steady contributor at both ends of the court. Good size and impressive athleticism give her an effective presence with the ball in her hands. The Arlington, Texas, product can slash from the elbow and does a good job of mixing it up once she gets into the paint. Her individual skills may well be the thing that will set her apart when matched up with bigger opponents. While she didn't take a lot of shots beyond the key her form looked good on a couple of pull-ups and at the line. Defensively she's aggressive and has the ability to match up with both interior and perimeter players. Her quickness benefits her on the ball and off and she's aggressive on the boards at both ends. Along with several high profile teammates, Maduka has shown some impressive skills.
Donyeah Mayfield, Memphis Bobcats: This 5-10 wing catches your attention subtly at first, and before the game is over, has you wanting the game to go to overtime to see a little bit more. From Vicksburg, Miss., she has the three "A's" that coaches love to see. She's active, athletic and aggressive. Her play on the offensive end includes a variety of different attacks. Off the dribble, her first step is explosive and gets her past most defenders. On the catch, she gets off the floor and can knock down the jumper from mid-range to deep. Her vertical almost gives you the impression that she could operate inside on a regular basis, but she still has all the tools to be an impact perimeter player. Defensively she's physical yet quick and agile in taking away the options of her matchup. She does rely too much on her physical skills at times but still finds a way to make plays.
Danielle McCray, Tennessee Flight: While the Flight may have been missing some of their high profile firepower, they weren't short on standout play. This 6-0 forward from West Palm Beach, Fla., was impressive each time out, not only in her play but in her consistency. Both powerful and smooth, she provided a force both on the block and in the high post. On the catch McCray reads her defender well before attacking and utilizes counter moves with maturity. She has the ability to step out and shoot the short corner and demonstrated a deadly fall away jumper that would be difficult for anyone to defend. On the offensive boards, her instincts are sharp and led to a lot of second looks. Defensively, she's more than capable of holding her own against players with more size, and at the same time, can utilize her athleticism to match up with quicker small forwards.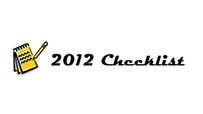 Bre Elder, Kentucky Premier: On her high school team as well as her club team, this 5-8 guard may not be the most recognizable prospect, but no smart recruiter is going to overlook her. Quick and athletic, the Lebanon, Ky., native plays with an intense effort and has the skills to make a difference in any game she plays. Her ability to put it on the floor allows her to create good looks off the drive as well as penetrate and pitch. She effectively shoots the pull-up and has the stroke to connect just as well from much deeper. Her constant motion and active play may be what challenges defensive opponents and benefits her teammates the most. Defensively she's scrappy and aggressive on ball and has sharp vision and movement on the weakside. One of Elder's stronger traits is her ability to rebound from the perimeter. On both ends she's a game influencing factor and much more talented that people think.
Raeshaun Gaffney, Sports City U: Playing with one of the deepest rosters this summer, this athletic Fairfield, Ohio, resident is continuing to advance her game and her skills. A 5-8 guard, she constantly seems to get to the rim in both transition and the halfcourt. On the break, like the rest of her teammates, she's out and running and in the halfcourt her attack off the dribble is explosive and easily gets her past most on-ball defenders. There's no hesitancy to get into traffic and she's become adept at getting the roll on some creative shots or getting herself to the line. What's still in need of attention is her perimeter stroke and consistency. Ironically she's stronger off the mid-range pull-up than she is with the wide open look. The deeper spot up threat will have to be there or defenders will play off enough to negate her opportunity to drive. At the other end of the floor, she's a strong defender both on and off the ball and puts in the effort to come up with loose balls and rebounds. Her skills, athleticism and focus make her one to watch.
Danaejah Grant, Gauchos: This 5-9 combo guard plays with the Gauchos 15-year-olds team, but her game has an eye-catching maturity to it. She has a solid build and utilizes her physical strength in her play. Strong ballhandling skills and an attacking mentality make her a constant threat. Despite wearing a sizable knee brace, her first step and quickness created multiple opportunities off the drive. Once in traffic she navigates the bigs and comes up with the shot or pass without backing down from the size. The form from the perimeter is there and reliable and she's just as consistent on the jumper as she is the spot-up shot. Defensively she can stay in front of most opposing ballhandlers and, once again, she's quick to use her strength to her advantage. It would be interesting to see her playing in the older division and competing with the top tier of all the classes.
Malina Howard, Sports City U: A member of the talented Sports City U squad as well as the USA Basketball U18 National Team, Howard is one of those players that has you scratching your head at times. Solid and strong, the 6-4 post from Twinsburg, Ohio, is a constant and steady inside presence. In Murfreesboro she got out and ran the floor, not with the guards, but ahead of them. She's well-schooled in posting and angles on the block and comes up with clean low post looks time and again. Here's where the head scratching comes in. There are times where she struggles to finish the easy looks. Defensive pressure, physical contact … no problem, and when she's wide open, you occasionally want to hold your breath. And this is the player who led the national team in field goal percentage. It's not an issue in the eyes of any sane recruiter and her play speaks for itself come game time but it does leave you wondering. On the boards and defensively, Howard is productive and smart. She uses both her size and instincts to anticipate and make plays time and again. Her list of suitors gets longer everyday and it was pretty long to start with.
Peyton Little, Cy-Fair: Al Coleman has split up some of his stronger players among the top two Cy-Fair teams and this early commit for Coach Gail Goestenkors and the University of Texas is demonstrating why both teams were playing on the last day in Murfreesboro. Standing 5-10 with a long and somewhat thin build, Little is constant in her well-thought-out and fluid efforts on the floor. It would be wrong to go much further without mentioning her text book and ultra reliable shot and range. From 3-point distance or in tighter off cuts, the Abilene, Texas, product connected time and again and is more than adept at finding or creating her own scoring opportunities. The ability to read off the screen is advanced for her age and provides plenty of open looks. She has a smart and effective step-back shot, but occasionally will rush a bit off the dribble. Her lean build is a challenge for her defensively especially with more physical matchups, but she's not backing down or giving ground to anyone. With focus, her size and wingspan give her an opportunity to be just as effective at getting stops as she is at putting the ball in the hole.
Tiffany Mitchell, FBC Southeast: This 5-10 guard from Charlotte, N.C., may have one of the more relentless individual attacks that you'll find. Possessing the ballhandling skills and quickness that defenders dread, she attacks with a change of speed and direction that keeps the best of opponents constantly recovering. Her hesitation dribble will draw even the best of on ball aces out of their stance and provide her with a path to the rim. All of her moves with the ball are smooth and effective and will translate well to the next level. Mitchell appears more willing to create and improve passing angles than in the past to set up her talented teammates. Several strong drives led to her capitalizing on defensive rotations and racking up more than her share of assists. At the other end there was an intense focus defensively and occasional evidence that she may have just as much potential getting stops as she does getting shots.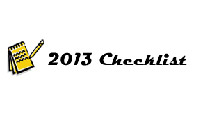 Allisha Gray, Georgia Metros: There's not any one specific thing that makes this native of Sandersville, Ga., standout. It's the combination of all that she brings to the floor combined with her young age that grabs your attention and makes you watch. A 5-9 guard, she's got a solid and athletic physical build and a smooth and deceiving element to her movement both offensively and defensively. Her ballhandling is sound but a bit upright at this point. She can create off the dribble and gets to the rim with ease in the halfcourt or transition. The form is there and serves her well on both the jumper as well as open spot up looks. There's a fall away look that she got to go down a few times that will be tough to defend as she matures. On the defensive side she's got the tools to be a strong defender but has to find a consistency of effort on every possession to take advantage of them.
Tyler Scaife, Westside Elite:While she had already established herself among the ones to watch in the 2013 class, the first evaluation period of the summer had college coaches who hadn't yet seen her talking on the sidelines. This 5-8 point guard from Little Rock, Ark., has shown advancements in her game over the short time since the spring evaluation period. She attacks with speed and still displays a silky smoothness that makes it hard to anticipate her next move. She's reading defenses even better and making good choices both in her shot selection as well as her passing decisions. Her changes of speed and direction are being put to more use and and are leaving defenders in her wake. The pull-up shot looks good but the perimeter consistency is still a bit of a roller coaster at times, particularly later in games. That should resolve itself with maturity and strength. On the other end of the floor, she's making plays as well but occasionally gets herself out of position by taking a risks on the ball. The trade off may well be worth it.
Follow us on Twitter, where you can ask questions and get instant updates.
Become a fan of the site on Facebook and get updates in your news stream.
Discuss this on our Message Board
Mark Lewis is the national recruiting coordinator for ESPN HoopGurlz. Twice ranked as one of the top 25 assistant coaches in the game by the Women's Basketball Coaches Association, he has more than 20 years of college coaching experience at Memphis State, Cincinnati, Arizona State, Western Kentucky and, most recently, Washington State. He can be reached at mark@hoopgurlz.com.