LEXINGTON, Ky. -- In its second year, The Run for the Roses tournament played host to teams from Canada to Florida. The tournament featured many potential Division I players who quietly made an impression on the college coaches and scouts who attended. Here are just a few of the standout players from the event.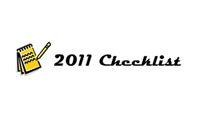 Crystal Bradford, Michigan Top 10: Dynamic and explosive are just a few of the adjectives that come to mind when describing the 6-1 combo guard from Detroit, Mich. Bradford is great mix of creativity and basketball skill who is a constant threat to score from anywhere on the perimeter. She is at her best when she is pushing the ball up the court in transition, she understands how to split defenders and rarely gets trapped because she keeps her head up. Bradford is quick to recognize open teammates and has a knack for delivering perfect passes once she draws a double team. The lefty uses her length and athleticism on defensive to her advantage because she is taller than most guards and she is has the size to mix it up down low when necessary.
Crystal Ross, Gauchos 16: There is no doubt at 6-4 that Ross has the physical tools to play at the next level, she is skilled enough to dominate around the basket. Ross can finish at rim level and with the length of her arms she can block and alter shots. During her time at this tournament there were stretches when she was a real presence on the floor she was active and looked to score. However, there were several times when Ross lacked intensity and appeared to be going through the motions. Ross has a huge upside and will be an asset to a college roster, especially if she can develop mental confidence in her game.
Mackenzie Sells, TN Flight Sliver: The first thing most people of think of when you mention shooters for the Tennessee Flight is Kaleena Mosqueda-Lewis, but since Mosqueda-Lewis is with USA Basketball there is an opportunity for another player to step into the role. Enter Mackenzie Sells, who proved over the course of the tournament that she might be one of the top shooters in the game today. The 5-7 Tennessee native's presence on the court is very unassuming, at first you may not even notice her but once you do it is usually after she has dropped a couple of 3-pointers. Sells' set up and footwork on her jumper are flawless and her release is quick but not rushed. Once the ball touches her hands, she is ready to shoot whether she coming off a screen or waiting for the ball to reserve on skip pass. She is more than a stationary shooter, so has the ability to stop and pop and does a great job making shots in transition. Sells was integral part of her team's success and should have plenty of offers to continue her career past high school.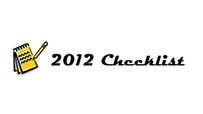 Alexis Lloyd, Lady Fire: On a team full of offensive superstars, Alexis Lloyd has found a niche as a defensive stopper. From the opening tap the 5-9 guard from Whitney Young in Illniois makes her presence known, whether she is harassing the ball full court or leaping over taller players for a rebounding. Opposing teams have to make adjustments because her defense and hustle are extremely disruptive to the offensive flow of the game and she is capable of locking down their best perimeter scoring threats. Even though Lloyd is a standout defensive player, she can hold her own offensively, she has nice crossover and hesitation dribble moves that, combined with her vertical leaping ability, allow her to blow by defenders. Her commitment to defense make her the type of player that for college coaches will be more than happy to add to their roster.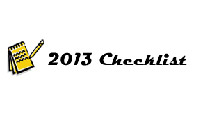 Taya Reimer, Indiana's Finest: At 6-3 Reimer is a rare combination of post size and wing agility. Even more impressive is that she very confident in her abilities as a rising sophomore. She is extremely patient on offense; in the post she understands how to feel the defenders position and use counter moves to score. Reimer can face the basket, she keeps defenders honest because the lefty has a smooth mid-range jump shot and has the ability to put the ball on the floor. Defensively, she reads screens well and does a great defending pick and roll situations. She rarely gets beat down the floor or backdoored because she is always paying attention to the action and is communicating with her teammates. Reimer is already has the tools to play D-1 basketball and if she continues to develop at his pace she will be one of the top recruits in her class.
Donnaizha Fountain, 2013 City Rocks: The 5-9 wing from Roxbury, Mass., put herself on the radar this weekend by displaying her ultra-athletic acrobatic ability to score in the air. What distinguishes Fountain from the hundreds of other high-flying wings in the 2013 class is her toughness; she attacks the basket with no fear and has no problem drawing a foul. Fountain is not limited to just the dribble-drive, she has range and can knock down a 3-pointer. She is just as intense on defense; she consistently gets steals and deflections because of her lateral quickness. Fountain will need to become more efficient with her mid-range game because at some point she won't drive everything to the basket.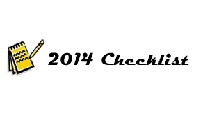 Zaire O'Neal, Gauchos 15: O'Neal first caught our eye during last year's fall evaluation period as an 8th grader and as she enters her freshman year of high school she continues to be an impressive prospect. The 6-foot lefty's game is all about power, strength and domination of the paint; once she is anchored down low it is almost impossible to stop her from scoring. O'Neal has physically mature body with great balance and body control, which allow her to execute a host of back-to-basket moves. She has no problem handling double or even triple teams, she works hard in the paint and gets plenty of offensive put backs. When she is at the high post, O'Neal attacks the basket with minimal dribbles and the sheer force of her drive makes defenders hesitant to take a charge. Even if O'Neal doesn't grow another inch she projects to be more than a tweener that needs to move to the wing for college, she should have no issue playing the 4 at any level.
Mackenzie Engram, Peak Performance: Mackenzie Engram carries herself on the court like a seasoned veteran; nothing about her would let you know that she has played a varsity game yet. At 6-2 Engram has a college physique and is very fluid in her movement. Since the fall she has improved her ball handling especially in the open court. Her post game is very smooth, she has great up-and-under moves that she is comfortable using on either side of the basket. Engram is very light on her feet, which makes it easy for her get great rebounding position in traffic. She is an intense player but she rarely gets rattled even when the play gets physical, a big plus for such a young player. Engram has unlimited potential and there is no doubt we can expect to she more from this talented freshman.
Follow us on Twitter, where you can ask questions and get instant updates.
Become a fan of the site on Facebook and get updates in your news stream.
Discuss this on our Message Board
Lisa Bodine is a national evaluator for ESPN HoopGurlz. A native of Queens, N.Y., she began her coaching career in 1993 with the NY Gazelles, has coached with D.C.-based Team Unique, and in 2009 she was named DAC Co-Coach of the Year after leading Wakefield Country Day School in Flint Hill, Va., to its first-ever conference title. She can be reached at lisa@hoopgurlz.com.