ORLANDO, Fla., -- The ESPN Wide World of Sports served as the host for this year's AAU Girls Basketball National Championships in multiple age groups. This year's version included over 200 teams in three divisions each looking to capture one of the most coveted prizes in all of summer basketball -- the AAU National Championship.
The field included teams from as far as the state of Washington and as close as the hosting Sunshine State. The action was competitive and intense with each team eyeing the gold basketball trophies that have come to symbolize excellence in amateur athletics.
We were there and so were these notable standouts.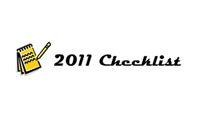 Averee Fields, Kentucky Blast 16U 2010: This was not our first viewing of Fields, the West Virginia commit, and with her team scheduled for a later appearance at the Fila Nationals, it won't be our last. During earlier evaluations, we marveled at the 6-foot-1 forward's versatility and ability to play multiple positions. Her performance at the 16U AAU Nationals offered up her ability to compete and her resilience during tough fought ball games. Each opponent of the Blast headed into battled with the intentions on stopping Fields, few succeeded. As she enters the last phase of her high school career, Fields will need to sure up her ball handling skills as her future will become one that leads her more to the perimeter and less inside duties, although her ability to post and rebound will be asset to future team success.
Anne Jones, Memphis Elite-Daniels: Despite playing alongside wunderkinds, Hasina Muhammad and Danielle Ballard, Jones may have had just as much to do the Memphis team's runner-up finish in the 16U division as the ESPN Hoopgurlz rated backcourt duo. Serving as the team's main inside clog, Jones was the inside presence that kept opponents honest in their all out defensive pursuits of the talented backcourt mates. Jones is a strong rebounder and defends with her strength and smarts. She has the ability to make the high-post jump shot. She will need to improve her ability to score with her off-hand. But with work, the inside workhorse has the tools to complete a nice offensive repertoire.
Shalethia Springfield, Jacksonville Rams: We were told by one of the Rams' many defeated opponents that "they (Jacksonville Rams) may have some of the best guards in the country, but it's Springfield who makes them go." The 5-7 guard was all over the floor, literally, during the Rams championship game victory over Memphis Elite. One of the toughest guards you'll find in the class of 2011, Springfield sacrificed her body on several occasions pursuing loose balls and defensive rebounds. On the offensive side of the ledger, her passes cut through the Elite defense to find cutting teammates for easy lay-ins and open perimeter shots. Her ability to affect the game with passing and defense will keep her on the court, as any level.
Aleighsa Welch, Low Country Ballers 16U Purple: One of the most impressive talents of the tournament was that of Welch. The Goose Creek, S.C., native had one of the most stellar tournament performances of any player in attendance. To call her a great rebounder would be a grave understatement. Her ability to find the basketball and quickly guide to it was exceptional. She has hands that can only be found on the most elite of basketball players. A consistent double-digit rebounder, she will be a multi-purpose player from the wing or as an inside-outside threat from the power forward spot. Welch has a nice touch from 17 feet in and can handle the ball well for her size. She has all the makings of a winner, unselfishness- willing to pass the ball freely to teammates and determination. Look for her to rise in the rankings as the summer concludes in coming weeks.
Markisha Wright, All Iowa Attack: One position lacking star power during the Nationals this year was the position of post or center. Most of the participating teams lack that true inside player to compliment the stellar guards, that most teams seem loaded with. This was not true of the All-Iowa Attack due in large part to the attendance of Wright, a very strong post player with a motor that will not stop. A superior athlete, who runs the floor with great fluidity and purpose, she beat all opposing post down the court time and time again. Her ability to defend is another one of her strong suits. She lacks offensive range and can often find herself stagnant in the half-court, but a promising prospect with upside.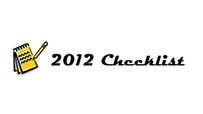 Chadarryl Clay, Georgia Elite 15U: Had it not been for a foul call with no time left on the clock that sent Wisconsin Hoops Select guard Morgan Bansik to the line to convert game-winning free-throws, Clay could have easily been named the most outstanding player of the 15U Division of this year's championship. Bansik conversions pushed the Select past the Georgia team in the semi-finals of one of the most enjoyable games of the tournament. Enjoyable, mainly because of the exploits of Clay, a 5-7 point guard from Chattanooga, Tenn. Her vision is what separates her from most point guard in the class. She is unafraid to attempt the difficult pass; as the results are often more positive then negative. We will go out on a limb and call her the most unique distributor of the basketball in the class of 2012, capable of creating passing angles that very few can imagine, much less execute. She can also score and has a very high basketball I.Q.. One of those rare players that make everyone better and always plays under control. Defensively, she was spotted taken charges on much bigger players throughout the tournament.
Brittany Jackson, FBVA Orlando Comets -Red: One look at the superiorly build guard from Sebastian, Fla., and it's easy to see why coaches from the most prominent of conference circled the wagons each time the Comets hit the court. Jackson has the ability to play either guard spot effectively. Her strong body often time punishes weaker defender on her drives to the basket. Her ability to get anywhere on the court, anytime she wants, is her biggest strength. She will need to improve her decision making skills as she often take ill-advised shots and can sometimes get out of control. But these deficiencies can be improved as the young star matures as a player. A talented guard worthy of the attention she will garner over the years to come.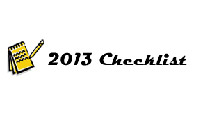 Nicole Boudreau, New England Shooting Stars 15: The last game of the event was that of the 15U Division II Championship. While most scouts, coaches, naysayers and fans alike had decided enough was enough after a seven day journey saw well over 500 games, it was the last that may have had the greatest individual performances. It was that of Boudreau who recorded a 38-point performance that was, simply put, spectacular. During one second-half stretch, Boudreau scored 13 consecutive points, including back-to-back-to-back 3-pointers that all but captured the championship for her Shooting Stars team. She's not just a shooter, her passing skills are well beyond her years and her swagger will excite the most casual of fans. This shooting star is rising and deservingly so .
Nina Davis, Team Memphis Elite-2012: At 6-1, Davis has the size of a forward, but her game is all guard. She is capable of playing all three perimeter positions and can guard each as well with her lateral movement and long wingspan. She is at her best in transition, where can make solid decisions with the ball or out run defender from the wing spot. Davis has range to the three-point arc and can penetrate to the basket. Her shooting motion is very awkward, although effectively and her high release makes it impossible to block.
Shaya Kellogg, All Iowa Attack Jensen: The state of Iowa's basketball talent appears to headed up with the likes of Kiah Stokes and Taylor Greenfield in the class of 2011, but we could like to offer up Kellogg as an even better example of what the Hawkeye state has to offer to college suitors. Kellogg can score from anywhere on the court including a very consistent 3-point shot. Once a defender tries to close on the 6-2 forward, she has the ability to drive past them and finish strong at the cup. She plays tough aggressive on ball defense and communicates well. We like her tenacity. A bright future awaits this Kellogg.
Ronni Williams, Orlando Comets Red 15U: The class of 2013 is shaping up nicely as the prospects in this class are starting to show physical maturity and development. Prospects will have to show they have what it takes to compete against the best on a consistent basis. One prospect that is already making her way up the ranking charts is Williams. Blessed with one of the basketball-designed bodies in the class, Williams frame is long and her movements flawless. Although she is asked to shoulder the inside burdens for the Comets, Williams seems a natural at the small forward spot. Long and active are the cornerstones of her play on both ends. She rebounds out of her area as well as any prospects we've seen in the class and she finishes at the rim with ease. Playing at the high post, she made nice drives to basket finishing with either hand and was solid passers from the spot as well. Williams has range beyond the arc and can rise up and stick the pull-up mid range shot. She has very few weaknesses for a player this age. She will be a marked player in time, let see how she responds. If she enjoys the challenge, look for her among the elite in the 2013 class.
Follow us on Twitter, where you can ask questions and get instant updates.
Become a fan of the site on Facebook and get updates in your news stream.
Discuss this on our Message Board
Kelvin Powell is a national evaluator for ESPN HoopGurlz. A former coach and club-program director, he operates Roundball Journal, a leading prep scouting service, and is a contributing editor at SLAM Magazine, as well as a member of the McDonald's All-American and the Gatorade National and State Player of the Year Selection Committees. He can be reached at kelvin@hoopgurlz.com.