NORTH AUGUSTA, S.C. -- Each summer the recruiting trail reveals talent we've never seen, talent that's evolved and progressed, and young talent on which it's worth keeping a watchful eye. While Nike Nationals annually offers up some of the best teams and competition, by the end of the month most of the promising athletes on their rosters have been evaluated. This year's edition offered some stepped-up performances by several known players as well as many impressive showings in the first-year junior division. Here are just a few who were still taking their game to another level at the close of the evaluation period.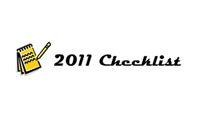 Rachel Banham, North Tartan: This 5-foot-7 point guard from Lakeville, Minn., impressed coaches and evaluators early in the summer and continued to do so all the way through North Tartan's loss during the quarterfinals in North Augusta. The Minnesota-bound standout demonstrated a college-level maturity to her play and a court presence that should have the Gopher faithful excited about her decision to stay home for her college career. With the ball in her hands she is strong and aggressive in creating both opportunities for herself as well as her teammates. She utilizes both a change in speed and direction that continually gets defenders out of their stance and leaves them trying to recover and calling for help. In the paint her body control and patience allows her make good decisions on either the pass or the shot. She constantly is on the attack, which gets her to the line time and again and forces opponents to give thought to zone defenses as an answer. Her form and range make her a legitimate 3-point threat but it's her pull up off the dribble that is most impressive. Banham shoots off the dribble from the distance that most guards only think of spotting up and her impressive elevation gives her a good look at any shot she takes. Defensively she's active and physical on the ball and anticipates well with good vision on the weakside. Had she and her teammates advanced, Banham was a strong candidate for the most outstanding player of the event.
Sheila Boykin, West Coast Premier: While the West Coast often has been viewed as a region whose basketball prowess lies in its finesse style of play, we would like to present to you the "inner workings" of Boykin. At 6-2, strong framed, including broad shoulders and nimble feet, Boykin is the quintessential power forward in stature. Once you add her ability to score on the block and play in transition, it becomes clear that ESPN HoopGurlz's No. 45 prospect is capable of impacting the game on any coast. Those who value the importance of interior toughness and unflappability will see Boykin as a prized possession. She was an essential ingredient in West Coast Premier's rise to the top of Pool D of the 16U Division of this year's Nike Nationals. Change is always good, and Boykin may be changing the way the West is won.
Syessence Davis, Ring City: Davis of Neptune, N.J., suffered an ankle injury late in her high school season that had nagged her when she returned to action. It appears she is back at full tilt and many opponents at the Nike Nationals will second the notion. In leading her team to a second place finish in the 16U Silver Division, Davis proved one thing -- when healthy there may not be a better finishing guard in the class. Her ability to make the most difficult of shots was uncanny. It seemed that the more difficult the execution the more comfortable the delivery. Although we would consider the 5-8 Davis a bit of an undersized guard, her abilities are rare and toughness is undeniable. She will need to improve her outside shooting as a good defense could confine her to perimeter shooting.
Kavunna Edwards, All Ohio: This 6-1 wing from Pickerington, Ohio erased a lot of question marks about what position and what level might be in her future. Having played and been regarded as a forward prospect in the past, Edwards demonstrated she's more than adept and ready to play the wing at the next level. Her size and athleticism give her a versatility that should serve her well at both ends of the floor. Offensively her ballhandling is sound and combined with a lengthy first step to get her by defenders on multiple occasions. While not anybody's answer at point guard, she was able to put it on the floor and contribute effectively against the press and made good decisions in doing so. She shot the ball well from the 15-foot range but still has a little twist in the body that will have to be straightened out for consistency to come. On the defensive end she's active and with her size and agility becomes an imposing match up for opposing perimeter players. The intensity and effort with which she plays puts her in a situation to make an impact any time she's on the floor. Edwards is just coming into her own and should find her best basketball in front of her as she becomes more and more comfortable on the perimeter.
Linda Stepney, Boo Williams: One player who probably doesn't get her due on the Boo Williams roster is this 5-6 point guard from Norfolk, Va. With top -shelf quickness and athleticism, she attacks in the halfcourt and pushes the ball in transition. Her ballhandling skills allow her to navigate traffic and create looks for her talented teammates as well as herself. Throughout the summer her decision-making and effectiveness were on a new level for her and should have the folks at West Virginia excited to put the ball in her hands. Stepney's jumper is effective both spotting up and pulling up off the drive and her shot selection is demonstrating a better understanding of opposing defenses. The pace at which she pushes the ball keeps both her teammates and opponents on their toes and is essential to an effective running game. Her quickness serves her just as well defensively both on the ball and off. She does take a risk or two at times but often has the speed to recover without paying a price.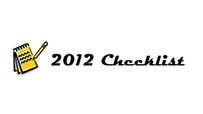 Logan Battle, Fairfax Stars 15: This native of Springfield, Va., keeps you watching play after play. While listed at 5-11, she may be one of the few athletes who might actually be taller than advertised. Long and lean, she also may be one of those rare combinations who can play both the wing and the forward spot. Her agility and ability to run the floor gives her potential on the perimeter but her size and length also gives her a presence inside. She can drive effectively from the elbow and even handled it in transition a time or two. While she didn't attempt many from the high post or wing, her form looked sound and she seemed comfortable in going up with it. What makes her standout though is her involvement in virtually every play. At either end of the floor, no matter what's going on, she's in the middle of it. She'll mix it up on the boards, get on the floor and in general, be a factor. Combining size, athleticism and intensity makes for a pretty promising prospect. She'll need to refine skills at either position but the potential is worth a good look.
Kaelyn Causwell, Georgia Metros 15: The 6-4 center from Wesleyan, Ga., has a long athletic body and a great strong build. Her movements are swift and fluid as she runs the floor. As a lefty she is a natural shot blocker and once she establishes herself in the paint on defense, opposing the players are very aware of her presence. Although she is still raw offensively, she calls for the ball keeping her hands ready and works hard to get good post position. When the ball is not perfectly delivered to her she doesn't hesitate to leave her feet and jump up to meet the ball, even trying to lay it up while ball is in the air. Causewell will need to work on her defensive footwork and rebounding position as she has a tendency to get pushed out of the box and reach over player's backs, picking up avoidable fouls. She is has tremendous upside because she has a college physique and if she puts in the work during the offseason she can be an excellent post prospect in the 2012 class.
Danaejah Grant, NYC Gauchos 15: The New Jersey native ended an impressive club season on a high note, leading her team to the first Nike Nationals Junior Division Championship. With Grant's size and strength at the guard position it is very difficult for opposing perimeter players to stop her from scoring off dribble penetration. At 5-9 she has the athletic ability and upper-body strength to get into defensive seams and pull up on a dime, with a quick release and excellent lift her jump shot looks effortless. Grant has a very relaxed demeanor on the court but that does not mean that she is not intense, if you really study her it is apparent she is a very calculating player and is thinking several plays ahead. She can push the ball in transition does a nice job setting up teammates for scoring opportunities. When Grant senses weakness in the defense she goes into attack mode and can score in bunches; her ability to do this unnerves opponents and it is one of the factors that added to her teams overall success in this tournament.
April Johnson, Michigan Crossover 15: At 5-9, Johnson is a tough-minded player who can compete at both ends of the floor. She not only is a great facilitator and passer, but is a constant threat to score because her first step is quick enough to get by most defenders. Johnson has good range on her jump shot and her body control is excellent; she doesn't need a lot of space to get a shot off. When she is handling the basketball she rarely gets rattled even under intense pressure, and once she breaks down the press she keeps the ball in the middle of the floor looking to create scoring opportunities. She defends with great energy and urgency, she has great lateral speed, which allow her to jump out in the passing lane and get steals. It will be interesting to see how she continues develop and will compete next year as the lead guard on the 16U team.
Niya Johnson, Essence: Hardly a secret to anybody on the recruiting trail, Johnson joined several of her teammates in offering up her best performance at Nike Nationals. The 5-8 point guard from Gainesville, Fla., has ridden a roller coaster of play throughout the spring and summer. Quick, athletic and strong, she can be a force on both ends of the court. With the ball in her hands she returned to the aggressive and powerful penetration that gets her to the rim almost any time she wants. Even in transition, opposing defenders had trouble stopping the ball and she created numbers situations time and again. Once in the paint she can deliver both the shot and the pass but occasionally forces one or the other rather than taking the easy choice. She's physical enough to finish among the bigs and took more than her share of hits leading to multiple trips to the line. When she digs in defensively, she can be a point guard's worst nightmare. She has the ability to turn the ball and recover again and again in the backcourt. Off the ball she anticipates well and often comes up with the pick leading to easy transition baskets. When Johnson plays the way she did last week she's among the elite in the 2012 class.
Stacey Malone, Cy-Fair 15: Malone was one of the fastest interior players we noticed in the 15U division of Nike Nationals. A marvel of an athlete, Malone rebounds at rim level and defends as high as that point as well. She has great hands and can finish shots around the basket. She will need to improve her shooting range to become an even more effective player. Texas has produced its share of interior workhorses, look for Malone to add her name to that list in time.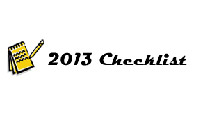 Rebekah Dahlman, North Tartan 15: The North Tartan basketball program may soon find itself associated with the Big Apple. No, director Bill Larson won't be moving his program to the basketball Mecca, but the play of his talented point guards may bring into question their origin. With super-skilled Rachel Banham leading their older posse and Dahlman orchestrating the younger version, Larson has assembled a duo of leading guards only comparable to past tandems hailing from New York. Dahlman is a strong guard who has very good defensive skills and was able to stay in from of any guard present. Her offensive game includes a very quick first step and a deadly step back jump shot. Her speed with the ball is cosmic and size ideal. Her toughness will also remind many of what's become a signature of "the borough cagers." Look for Dahlman among the top of the rankings in the Class of 2013. And it's Minnesota, not New York, which has produced this talented backcourt sensation.
Aaliyah Lewis, Ring City 15: If the 5-5 Lewis believed that size matters in basketball then she may never have picked up a ball and that would have been a shame, because she is one of the most exciting young prospects in the game today. From the moment she steps on the court you can't help but notice her feisty competitiveness. Johnson has all the flair and flavor of a New York City point guard she has unbelievable ballhandling skills including a crossover that can shake even the best defender. She is a vocal leader on the court and has a natural feel for the game and despite her ability to play ultra-fast she understands pace and tempo and how to run a halfcourt offense. What you will love about Lewis is that she is absolutely fearless when it comes to attacking the basket, and she is going to score no matter the size of the defenders in front of her. If she doesn't get it on the first try she will continue to get rebounds and put backs until she gets fouled or scores. On defense she uses her size to her advantage because she can get right in her opponent's ballhandling space and she has the ability to turn opposing point guards and cut off their passing angles. College coaches need only to measure the size of Lewis' heart if they are looking to add a special player to their program.
Adrienne Motley, Boo Williams Summer League 15U: "When the going gets tough, the tough get going" -- a perfect quote for the Baby Boos and their undisputed leader, Motley. After sustaining a broken nose, her second in her young career, Motley got going. During an upset win over projected tournament favorite DFW-Elite 2012, it was Motley who delivered the timely free throws and the defensive stop needed to secure the win. While it was noticeable that the facial protector was a deterrent to her ability to score at will, as we have become accustomed to seeing from the 5-9 scoring machine, her presence and court awareness were not at all altered. An athletic penetrator with a knack for scoring the ball, we feel that any player willing to play under those conditions, against this level of competition and on this stage, is worthy of mention.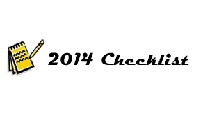 Chastity Taylor, Philadelphia Belles 15: When we first saw Taylor in the fall of 2009 she was definitely a player to keep an eye on. Although she is young she displays a great deal of maturity when she is on the court. Listed at 5-9, she has long limbs and it seems like she will get taller. She is an excellent ballhandler and is comfortable changing directions and using both hands. The Long Island native has a very smooth pull-up jumped and she takes shots within the rhythm of the game as she looks to keep her teammates involved in the offense. Taylor seems comfortable playing point guard but has the ability and athleticism to play anywhere on the perimeter, which make a great college prospect as a combo-guard.
Follow us on Twitter, where you can ask questions and get instant updates.
Become a fan of the site on Facebook and get updates in your news stream.
Discuss this on our Message Board
Lisa Bodine is a national evaluator for ESPN HoopGurlz. A native of Queens, N.Y., she began her coaching career in 1993 with the NY Gazelles, has coached with D.C.-based Team Unique, and in 2009 she was named DAC Co-Coach of the Year after leading Wakefield Country Day School in Flint Hill, Va., to its first-ever conference title. She can be reached at lisa@hoopgurlz.com.
Mark Lewis is the national recruiting coordinator for ESPN HoopGurlz. Twice ranked as one of the top 25 assistant coaches in the game by the Women's Basketball Coaches Association, he has more than 20 years of college coaching experience at Memphis State, Cincinnati, Arizona State, Western Kentucky and, most recently, Washington State. He can be reached at mark@hoopgurlz.com.
Kelvin Powell is a national evaluator for ESPN HoopGurlz. A former coach and club-program director, he operates Roundball Journal, a leading prep scouting service, and is a contributing editor at SLAM Magazine, as well as a member of the McDonald's All-American and the Gatorade National and State Player of the Year Selection Committees. He can be reached at kelvin@hoopgurlz.com.