SUWANEE, Ga. -- Michael T. White's inaugural Fila Nationals girls' basketball tournament hosted 149 teams from three age divisions. Here's a look at some of the standouts: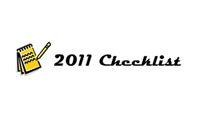 Bria Goss, Spiece Indy Lady Gym Rats 17U: If you did not know any better you would have thought Goss was playing for the very last Division I basketball scholarship available for the class of 2011. Why? Because Goss was the hardest working individual in attendance. She ran down loose balls and streaking opponents with the same tenacity. Her play was very contagious as her teammates followed her lead and produced big wins during the Fila Nationals. Goss can defend every position on the floor and does it willingly. The Kentucky commit will be a welcomed addition in the Bluegrass State and should pay immediate dividends as a defender and high-energy player. Her style can cause her a time or two to get out of control, but the effort and the energy will be call upon regardless.
Tianna Porter, Tennessee Glory Black 16U: One of the surprise performers of the Fila Nationals was this forward prospect from Paris, Tenn. Porter has outstanding footwork in the post and can drive the ball from the high-post area. During our recent viewing she recorded a double-double against one of the tournament favorites. She has an awkward, although effective, release from the foul line. The Glory team called on Porter whenever it needed a basket and she delivered more times than not. She runs the court and competes for position on the block. A good athlete, Porter should be a solid Division I contributor in time.
Tina Roy, Arkansas Belles 16U: While we noticed the play of Roy in previous viewings and marveled at her ability to make open shots, we called into question her overall athleticism and her ability to defend. But the Belles guard answered the call with a dominant performance during her team's triumph over the athletically gifted bunch from FBC-SE. A resident of Louisiana, Roy possesses the ability to score from the wing from behind the arc or in transition. Her size, especially her 6-foot height, makes her a possible multiple position threat. She plays within herself and stays under control.
Kady Schrann, Lady Runnin Rebels 16U: This 5-9 guard from York, Pa., was one of the top guards at this year's Nationals. She was not afraid to attack the basket at the slightest of opportunities. Her willingness to penetrate often drew fouls on eager and anxious defenders who often were hindered by Schrann's craftiness and creativity with her ball skills. Once at the foul line, Schrann displayed a great shooting stroke. Her mid-range game consists of a nice runner or floater that she executed in the mid-key and along the baseline. A willing passer to any and all, she has the ability to play either guard spot effectively.
Tori Scott, CyFair/La. Lady Fire: The Louisiana native is poetry in motion on the basketball court and one of the smoothest female athletes in any sport. Long, rangy, graceful, fluid and explosive are all adjectives use to describe world-class athletes and they also describe the 5-10 wing. She needs to step up her willingness to take over games and must improve off the ball defensively.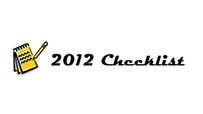 Emiah Bingley, KC Select White: College recruiters across the country will be impressed with the point guard crop in the Class of 2012. Bingley showed why she is considered one of the top point prospects in the Midwest. A steady hand is always needed at the point position and that's what Bingley brings every game. Although we project Bingley as a point at the next level, her ability to score from the perimeter makes her a possible combination guard candidate as well. If she can improve her ability to create for others and become more of a lock-down defender, she could find herself among the elite guards nationally.
Ariel Butts, Georgia Jaguars Elite 17U: Physically one of the most gifted post players in the class of 2012, Butts' presence alone will break the spirit of most timid inside players and her shoulders and arms will bury the others. As intimidating an inside player as you will find, Butts runs the floor like a sprinter and establishes position as well as anyone in the class. Her weaknesses include her inability to gather and score from the low post. She is easily hurried into her shots and often travels due to lack of proper post-move execution. With that said, those weaknesses are easily corrected with repetition and understanding. Her physical play is not an advantage at the high school level, where she often is the target of "flops" by opponents. These "flops" usually result into fouls for Butts. Her play will be best at the next level where "flops" turn to "mops" and Butts will be the benefactor. She has a tremendous upside.
Bria Holmes, CT Lady Blazers: The summer circuit has normally been the proving grounds for elite level players to emerge as All-America candidates. One such player looking to get some separation is Holmes. A 6-1 wing with great speed and length, she scores in transition and in the half court. She moves extremely well without the ball and her ability to rebound is solid. While she possesses a nice stroke, the consistency in her outside game must improve. Look for Holmes among the nation's elite wings in 2012.
Aisha Johnson-Turner, Wallace Prather Celtics Black: Johnson-Turner is as close to a Renee Montgomery as we've seen in recent years. She's more of a lead guard than true point guard, with her ability to push in transition looking for the score when the opportunities present themselves. She also can run the show and has great ball skills from the position. A solid defender and vocal leader, only time will tell if the Montgomery comparisons are valid.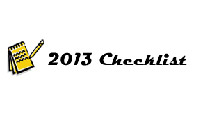 Linnae Harper, Mac Irvin Lady Fire: For those looking for the best value of high-octane entertaining basketball, look no further than the Lady Fire -- a collection of speedy guards who defend you from the parking lot to the locker room. While it's almost impossible to pinpoint which is the standout, we would like to discuss the abilities of Harper. Blessed with a strong frame and versatility rarely seen in a 5-7 frame, she has the ability to initiate the offense from the point and finish the play posting up a 6-2 forward for the score and draw the foul.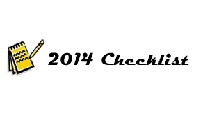 Lajahna Drummer, GBL Rebels Black: We have chronicled the exceptional ability of 2014 guard Jordin Canada and will probably do so again soon. We like to take this space, this time, to spotlight her emerging teammate. Drummer, a 6-1 forward, with physical abilities of players five years her elder. She slowly is becoming one of the most pursued players in the class. Coach Sherri Pegues called on five players, who have not even tasted their first varsity high school game, and asked them to compete against some of the top high school players in the country in the 17U Division of the Fila Nationals. Their play was gritty, determined and led by Drummer, a strong and tough forward who rebounds and defends with anyone in the country. She has the ability to possibly move to the perimeter in time. She will need to develop her ballhandling first, but her ability to guard there will never be in question.
Follow us on Twitter, where you can ask questions and get instant updates.
Become a fan of the site on Facebook and get updates in your news stream.
Discuss this on our Message Board
Kelvin Powell is a national evaluator for ESPN HoopGurlz. A former coach and club-program director, he operates Roundball Journal, a leading prep scouting service, and is a contributing editor at SLAM Magazine, as well as a member of the McDonald's All-American and the Gatorade National and State Player of the Year Selection Committees. He can be reached at kelvin@hoopgurlz.com.