AUGUSTA, Ga. -- If teams, coaches and evaluators had Georgia on their minds to wrap up this summer's NCAA evaluation period, it may well have been due to the avalanche of events migrating towards the Peach State during the month's last week of play. JumpOffPlus and Peach State Basketball presented two different events in both Marietta and Augusta that featured competitive play and had the college coaches taking note.
The Peach State Invitational in Marietta featured 55 teams representing 12 states while the JumpOffPlus Elite 24 had teams calling eight different states home taking the floor in Augusta. Both events provided a good look at some well-known talent as well as some up-and-coming prospects that are sure to leave their mark. Our time was limited at each, but it was well spent. Here a just a few of the performers that caught our eye.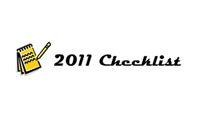 Morgan Jones, Debo Elite: Jones continues to demonstrate the depth of skills that makes her the envy of countless college programs. Her combination of size, athleticism and perimeter skills make her an asset on any roster and matchup challenge for any opponent. The 6-foot-2 guard from Altamonte Springs, Fla., seems to be evolving into an even smoother and more fluid ballhandler and passer, making her that much more difficult to read and contain. She's making decisions quicker and isn't hesitant to give up the ball to a teammate with a better look. In transition she's at her best with the ball in her hands but gets out in the lanes without it and reveals some surprising speed. In the halfcourt she appears more intent on attacking and slashing into the paint and has become much more reliable with her pull-up jumper. At times her size and defensive matchup still takes her to the block where she can both create and finish. Defensively she took a few more chances than usual and ended up out of position a bit but is still a formidable stopper when she stays in her stance and digs in. Jones, currently ranked No. 11 in the 2011 class by ESPN HoopGurlz, may well be one of the more versatile players in the class.
Tiffany Jones, Exodus: This 6-2 standout from New York, N.Y., is still in the process of defining where she might be able to contribute the most on the floor. One moment you're watching her out in transition, running the floor with the guards and slashing into the paint with an aggressive drive. The next thing you know she's slithering around in the paint using her height and elevation to give you the impression she's the forward you've been looking for. In reality she may be better suited for the wing with her length and athleticism making her a force on offense and an intimidating presence on defense. She can put it on the floor on the break and in the halfcourt and her vision and passing should keep teammates and coaches happy. The perimeter shot still has a somewhat awkward look to it that will need to be straightened out to become more dependable. On the defensive end she's already more than capable of being an impact player on the perimeter. She has the lateral speed and the size to give opposing backcourts fits and should be a dream in pressing and trapping situations.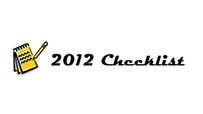 Brianna Butler, Exodus: This 6-0 guard has all the skills that most perimeter players dream about. The native of King of Prussia, Pa., has the ballhandling and passing, the stroke and range as well as the court instincts and intelligence to make plays against the best of defenders. The frustrating thing about Butler at times is her willingness to let the game come to her. Ranked No. 10 in the 2012 class by ESPN HoopGurlz she should be attacking more and creating options rather than waiting to see what the opposition is going to give. Make no mistake, she can exploit almost any situation but seems content to take it all in at times rather than jump into the middle of it. When she does attack she has a variety of moves off the dribble that get defenders lunging or standing up as she efficiently makes them pay on the drive or with the pull up. She's versatile enough to handle it in transition and halfcourt sets and is more than willing to set up scoring opportunities for teammates just quickly as she does for herself. Defensively she anticipates well and uses her size to her advantage but at times struggles with the smaller, ultra-quick backcourt matchups. At her assertive best, she's one of the tops in the class.
Bashaara Graves, Drake Reed basketball Club: While some of her USA Basketball teammates got an extra night of rest before joining their club teams for Nike Nationals, Graves jumped back into action a day earlier in Augusta and looked surprisingly fresh. Aggressive and assertive with the ball, she came out and attacked from both the block and the high post. The authority with which she plays may well make the 6-2 forward from Clarksville, Tenn., the prototypical power forward in high school and club basketball. Ranked No. 2 in the 2012 class by ESPN HoopGurlz, she wasted no time demonstrating why her high regard is deserved. As the game wore on her effectiveness seemed to take a hit from some impressive opposing defensive attention as well as the toll of her long summer. At the same time there's no doubt about her impact anytime she takes the floor. Defensively and on the boards she's a dominant force as well as a physical intimidator. More versatility from the high post will make her an even greater challenge and allow her to utilize an impressive and very lengthy first step.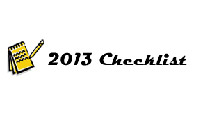 Kaliyah Mitchell, Georgia Hoopstars: With the pool of bigger perimeter players expanding with every class, it's getting harder and harder just to stand out on size alone. This 6-2 wing brings to the table both the athleticism and skills to combine with her height and make her a special prospect to keep an eye on. The native of Stone Mountain, Ga., has the speed and agility to be effective on the perimeter at both ends of the floor. She already possesses impressive lower body strength that allows her to play more physically both inside and out. Constantly active, with and without the ball, she's a difficult matchup for opponents and presents a dilemma whether to challenge her with speed or size. She's got a sound jumper and some range but still has the capability to create off the drive. There's still a maturation process that will serve her decision making well but there's already results more often than not. She can match up defensively at almost any position on the floor and doesn't seem hesitant to play physical when the pushing and shoving begins. Keep watching closely, it will be worth it.
Raiygne Moncrief, Miami Suns: If you're looking for a young, athletic and attacking guard you don't need to look much further than this 5-10 standout from Lauderhill, Fla. Her one-on-one skills are a challenge for any defender and the approach she takes with the ball in her hands is intense and focused. Her awareness of not only her own matchup, but other opponents as well, makes her an even more effective penetrator and aids in her decision making. While she's at her best slashing into the paint, she also demonstrated a nice touch on the jumper and elevates well off the pull up. Her change of speed and change of direction are both there but could use a little more sharpening as she matures and faces older and equal athletes. On the defensive end she has all the tools to be an impressive stopper on the ball. Her lateral speed and anticipation help her take away opposing drives and force opponents to give it up early and willingly. Off the ball there is a tendency to stand up a bit and rely on her quickness rather than spacing but the potential is there to become more effective in help defense.
Martha Thompson, All Ohio: In a state that's loaded with talent, it's no surprise to find another prospect who could have the recruiters lining up at her door. This 5-9 combo guard from Bedford Heights, Ohio, may have been playing with her club's 15-year-old roster but her game is certainly at the next level already. With an attacking mentality and impressive ballhandling skills, Thompson created her own looks on the break and in halfcourt sets. She has a new-found "power" aspect to go with her already athletic approach and doesn't seem to flinch when she gets in among the bigs. Just since January there is an obvious and marked improvement in her jumper and a consistency to her pull up that should force quicker rotations from opponents on her penetration. Defensively she scraps with the best of them. There's an effort to control and turn the ballhandler and a court awareness that makes her more than effective off the ball. This is one recruit who may have just hit high gear at the end of the summer.
Peyton Whitted, Georgia Ice: On a high-profile team like the Georgia Ice, it's difficult to stand out if you're just scratching the surface of your potential. First glance may not have this 6-1 forward catching your eye, but keep watching and you'll see some potential that's going to have the college coaches calling. Her long and lean build combine with some fluid athleticism to help her cover either end of the floor as efficiently as any coach could hope for. On the break or in transition defense she's out in front and has the speed to keep up with the guards. Offensively she had some moments working from the high post and creating off the one dribble drive. Her tendency to avoid contact will be something she'll have to overcome but physically the tools are there to mix it up. Defensively she could be a force defending smaller guards, playing the front of almost any press or at the top of any trapping zone. Aggressiveness and consistency will be keys in expanding and advancing her game to the next level.
Sydney Wiese, Team GSB: This 5-7 point guard out of Phoenix, is just simply fun to watch. Scrappy and aggressive she has the ballhandling skills to attack any defender and the attitude that nobody is going to stop her. Despite a somewhat slight build, she's creating drives and jumpers as well as distributing the ball with pinpoint passing. One of her real strengths is her ability to keep her dribble and take multiple stabs at her defender, keeping them on their toes or out of their stance. The consistency and range have evolved and forced defenders to have to pick her up early or pay a price. She's just as intense at the other end, particularly on the ball. She reads her match up well and takes away options time and again. Physical maturity is hopefully going to give her the additional size and strength to hold her own as she faces older competition. If intensity, effort and evolving skills count for anything, she's one to watch.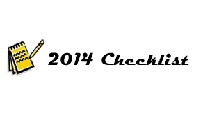 Keyanna Harris, Miami Suns: It's hard to imagine that this impressive guard out of Rivera Beach, Fla., is just entering her freshman year of high school. Standing 5-10 with a solid and athletic build, her appearance alone indicates that there might be something special in place. Off the dribble she attacks aggressively and uses her body to protect the ball once she gets into traffic. Her jumper has good form and the range to force defenders to close out tighter than they want. She plays at an explosive pace that might remind some of 2011 New Jersey native and standout Briyona Canty. While not quite at that level yet, the possibilities are obviously in place. Her defensive approach is physical and utilizes that same quickness to take away penetration and options. With the right focus and commitment she could make some noise at the top tier of the ultra talented 2014 class.
Follow us on Twitter, where you can ask questions and get instant updates.
Become a fan of the site on Facebook and get updates in your news stream.
Discuss this on our Message Board
Mark Lewis is the national recruiting coordinator for ESPN HoopGurlz. Twice ranked as one of the top 25 assistant coaches in the game by the Women's Basketball Coaches Association, he has more than 20 years of college coaching experience at Memphis State, Cincinnati, Arizona State, Western Kentucky and, most recently, Washington State. He can be reached at mark@hoopgurlz.com.