NEW ORLEANS -- Because of the unrelenting, humidity-infused heat, there's a lot that is not really easy about the Big Easy in the summer. Case in point is the Basketball on the Bayou girls' basketball exposure tournament. Rarely is so much of the area's talent so concentrated in one place as it is here. Which makes the daytime action fast, furious and, yes, white hot -- a perfect prospect preamble to an equally rollicking night in the French Quarter.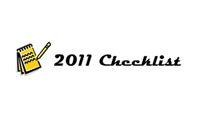 Rachel Cumbo, HBA Texas Blazers: Just cleared from ACL rehab two weeks before the tournament, it was impressive enough that Houston's Cumbo even was participating, much less excelling. At 5 feet 10, she has a good basketball body with a strong base that gives her range on the shot and springs to compete on the glass, which she will do at both ends of the floor. Cumbo has a nice stroke from long range and her accuracy increases if she has time, or makes time, to get her feet set. She can put the ball on the deck and create a little and doesn't seem deterred from mixing it up inside. That, and the fact that she will dig in at the defensive end, are endearing qualities, no matter where she may be, physically.
Taylor Ford, Exodus NYC: No guard wanted anything to do with Jones, and it was probably because she swatted away almost everything that came into the paint. The 6-3 forward from Queens, N.Y., was all over the floor, using her length to disrupt offensive players and getting countless deflections. When she sets her mind to it, she is a terrific defender: Jones' ability to rise with an offensive player without fouling them with her body is not to be overlooked. She only moves her wrist to block shots -- as opposed to a full arm swing, which can often result in foul trouble -- and her wingspan allows her to take up a lot of space in the paint. She's a high-energy player; if you put her in, you know something good will happen. However, she needs to work on her consistency. There were times Jones got caught standing around in the paint instead of moving constantly and causing havoc for the offense. Once she understands how to play at a high level all the time, she will be a force defensively, with a lot of potential offensively. She's still very raw, but can be developed.
Brady Sanders, North Texas Shockers: Sanders doesn't excite you with her athleticism, but she definitely makes an impression as a floor-burn type of player who is just a whirlwind of energy, gumption and motion. Her willingness to compete and push herself, as well as try to outsmart her opponent, more than makes up for any disparity in explosiveness. She also has a variety of ways to score from the wing position, which, of course, helps bump up the quotient. Not only does she command attention from beyond the stripe, Sanders can put the ball on the deck and create, with a nice spin move off contact that she uses with great effectiveness.
T'Keyah Williams, Team Breakdown: What is great about Williams' game is her spirit to play hard and compete. A 6-2 power forward from Fort Lauderdale, Fla., she constantly is battling for position on the blocks and understands angles well. While not overly dominant in size, she uses her length and correct angles to out-play her defender. She also understands how to create second-shot opportunities by working and positioning herself in the right spots to get the offensive board. From buzzer to buzzer her energy never fades.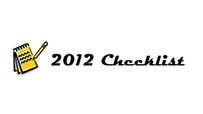 Shaymia Brookes, Georgia Blazers Black: So rare are the complete packages among post prospects, you have to act quickly on those who have enough building blocks. Brookes, from Lanett, Ala., is one such post prospect. At 6-3, she has long arms and a stout body. She battles for turf inside the paint as well as loose balls, whether on the floor or off the glass, but needs to look the ball into her hands and develop a little more gripping power to increase her rebounding effectiveness. Like a lot of tall girls still growing into their bodies, Brookes could use a more fluid running motion and increase her stamina. She also understands offensive positioning well enough to play to passing angles, but on the other hand, often is too erect in her postups and prone to being pushed off the box. Like we said, a mixed bag, but one full of promise.
Hillary Fuller, Jacksonville Lady Rams: As she continues to impress with her development, Fuller may also be making a case that, in spite of her lean build, so-so height at 6 feet and some qualities that endear her to the perimeter, she really is becoming a quality candidate at forward. She is very fast, fluid and long and very quick off the floor. Those qualities make her fantastic around the offensive glass and a very effective shot-blocker. As with all Potter's House / Jacksonville Rams players, she will compete on defense and, with her off-the-chart athletic ability, can really shine there. That's not to say that Fuller is lacking at the offensive end. She has more than adequate to very good handles, the ability to create a variety of shots, good and effective fakes, and the ability to finish inside against contact. If her perimeter shooting develops as quickly as the rest of her game, then, yes, she is an all-around wing with defensive benefits. If not, Fuller still can pay major dividends at forward.
Alexis Jones, Lady Cardinals: Jones parted ways with DFW this summer, in part to play for her ailing father, David Jones, whose Lady Cardinals team is basically the varsity from Irving MacArthur High School in Irving, Texas. As the only true superstar on this team, Jones shined alone and showed how much better she can make those around her. The 5-9 guard attacked the basket relentlessly, and created easy -- and wide open -- shots for her teammates with her penetration. She finished strong at the rim, often getting the and-one, and hit some nice pull-up 15-footers. Jones inspired and led her teammates, and played with considerable more emotion than usual. She thrived as the team leader, and her energy on defense created a lot of headaches for the opposing offenses, as she was able to step into passing lanes and get steals or deflections. After long playing second fiddle to a handful of stars with DFW, Jones showed she is more than capable of putting a team on her back and carrying them to success.
Katherine Metoyer, Houston Wildcats Elite: The best way to describe Metoyer's game is "smooth." The 2012 point guard from Houston is a fantastic creator with great vision. Her ability to see the floor and anticipate what's going to happen is a skill you cannot teach. Metoyer's biggest fault is that she gives the ball up too much – there are times when she's so close she needs to finish at the rim instead of giving it up. When she does decide to take the outside shot, she has deep range, which will allow for coaches to move her to the shooting guard spot if they want. Metoyer is smart, and plays with a lot of emotion. She's also a good vocal leader, a skill that can't be emphasized enough with college point guards. She is not terribly quick though, and struggled some against guards with better foot speed. But because Metoyer is smart, she won't try to play outside herself. She will be a steal for a mid-major, and could play at the higher D-I level if she works on her agility and adds some weight to her thin frame.
Emani White, Kenner Angels: Because White moves and hits like a cannon ball, it almost hardly matters that she is just 5-3. It's plain fun watching her juke and fake her way into the lane, lift off and perform all sorts of mid-air gyrations to deliver the ball to the rim. She also will take a lick and collect her points at the free-throw line, not to mention kick the ball out to someone who can get the points in a less punishing fashion. And in case defenses want to play off her, White has a nice 3-point stroke and will pull off the bounce, particularly going left. Though undersized, White makes herself a pest on defense, going into whirlwind mode at that end of the floor.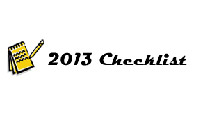 McKenzie Adams, Arkansas Mavericks Durham: Point guard is such a difficult position because the position doesn't just require skill and athleticism. Today's point guard should be an everyone-else-first dealer, but such an accomplished scorer, she can deliver as a last-second, last option. Add to all of that the ability to think through the game, navigate logistics and keep her team balanced. That's why you see supposed points on the pro level who still don't get it. All of which makes it exciting to see as young a player as Adams, from Bryant, Ark., who has nearly all the qualities already in her playing resume. At 5-8, "Sis" has nice length and speed and can work the ball upcourt against extreme defensive pressure. Her length allows her to see many passing angles and have the leverage to execute the passes. She will seize breeches in defenses and use her speed and strength to get to the rim or lay off passes to teammates opened up by collapsing defenses. The fact that her star-studded teammates all are amply exposed every game is a testimony to her effectiveness as a floor leader. Adams has nice form from long range, an effective floater off the bounce and likes the spin move around the rim and makes it work.
Nina Davis, Team Memphis Elite: This youngster is on the rise, and seems to be ever improving her game. With a complementary combination of aggressiveness, skill, and confidence, Davis quickly is becoming a formidable prospect. She possesses impressive instincts to attack the rim both hard and strong. She can be counted on to create a scoring opportunity off the dribble, and more often than not cause her defender to lag a step behind and pick up silly fouls. Look for Davis to improve her consistency from the free throw line, and she will continue to be one of Memphis' shining stars.
Kaela Davis, Georgia Ice: For the past year, Davis and Diamond DeShields have been tied at the hip in discussions about the top prospects in an exciting 2013 class. Because DeShields is such an explosive athlete, and Davis had been such a great facilitator, many assumed DeShields to be No. 1 and Davis at 2. Now that the two have parted as both club and high-school teammates, each can be seen in a different light -- one that turns the discussion into a full-scale debate. While DeShields became the better for learning the "facilitator" skills while growing with the USA U18 team, Davis became the unquestioned leader of a still very talented Ice team. Elevated to the status of go-to scorer, Davis embraced and excelled at the role, demonstrating a lot of Kobe-like qualities, from her long, low and slow crossover to her always-simmering competitiveness. Far more than just a "thinker" who sees the game from a much older player's perspective, Davis can be downright explosive when readying to launch, with a long, quick first step, ample handles and a smooth and explosive jumper. None of this came at a cost of leadership and playmaking qualities previously exhibited. Further increasing the degree of difficulty and "wow" factor, Davis showed all this with a broken bone in her left wrist. According to her parents, she refused to shut down her summer because of a sense of obligation to her teammates.
Jessica Jackson, Arkansas Mavericks Durham: When watching someone like Jackson, who is 6-3 but plays mostly on the perimeter, the internal debate commences. Do we do a kid a disservice (see Vicki Baugh) by pronouncing her a position-changer? On one hand, Jackson can play the perimeter with effectiveness. She is very fluid and can defend point guards, has good form on a 3-point shot and handles the ball like a wing. Question is, are we more impressed with her as a perimeter player because she is 6-3 and think that size adds something to the position? Size indeed can be a benefit -- enhancing a player as a target, increasing her ability to get her shot off and giving her enhanced passing angles and ability. The questions Jackson will have to answer as she gets older regard whether those assets will outweigh those of a kid two inches shorter, who may be truer and more aggressive with the shot and can create better off the bounce. Certainly, Jackson will offer more as an inside defender and deterrent, but she also can do so from the forward spot. There are those of us who advocate erring on the side of versatility and believe Jackson won't suffer from some investment in an inside offensive game. She may indeed have the goods in the paint, but has such little inclination to be down there at the offensive end, it's almost impossible to tell.
Leisha Small, Team Breakdown: Small makes the game seem effortless. When she is striding down the court, it appears she isn't even breaking a sweat. The fluidity of her game just seems easy. At 6 feet, with a game bursting at the seams, this youngster from Miami is anything but "small.". She has long, quick strides with which she takes advantage at the defensive end by continually jumping passing lanes and getting the transition game started. She handles the ball well and keeps the dribble very tight to her body when being pressed by a defender. Small has good timing and gets full extension from her leap, which equates to successfully attacking the rim and getting shots off over larger defenders down low. It also equates to an ability to pull down monster boards and mix it up with the bigs. Keep watch to see how the perimeter game progresses; adding a long-distance game to the mix will boost a more-than-solid prospect even higher.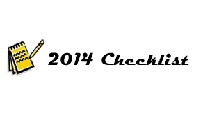 Tyara Warren, DFW Elite: Warren is a scrappy little guard who everyone needs to keep an eye on. For a young player, the guard for DFW Elite 2014 has good composure. She doesn't panic when she gets herself into sticky situations, even if the defense is swarming around her; the fact that she can find her way out of traps already shows promise for her future. She has good handle and takes it to the rim well; right now she struggles to finish, but that will come with time. The fact that she attacks the basket the next time down the floor shows that she doesn't waste time worrying about the play before.
Mariya Moore, Bay Area Warriors: You don't have to watch Moore, of Martinez, Calif., long to know she's a superstar in the making. Already 5-11 with a thick, strong build, Moore's athleticism is most obvious on the defensive end, where she can elevate and reach to contest and block shots. She has tremendous timing for a young player, and it leads to her getting lots of tough rebounds and blocking lots of shots. She is fearless going toward the basket and handles it well for her size. If she can develop more of an outside game -- particularly a long-range shot -- in the coming years she would be a great addition to any team at the wing-forward spot.
Taryn Griffey, Georgia Ice:> For a little one -- the Georgia Ice guard is only 5-4 -- Griffey has great hops. She also has excellent foot speed, and her ability to run down dribblers on defense without throwing her body into them (thereby causing a foul) is a big plus. She has a nice, clean shot, and decent elevation. She still makes some youthful mistakes, but the 2014 guard also shows good composure, and she doesn't mind going inside to try to get the bigs into foul trouble. Sometimes her height can hurt her against bigger guards, but her ability to speed past them gets her through.
Follow us on Twitter, where you can ask questions and get instant updates.
Become a fan of the site on Facebook and get updates in your news stream.
Discuss this on our Message Board
Kara (Harrison) Howe founded and coached in the Utah Sky club program, which sent several players, including sister Michelle, a recent Stanford graduate, to Division I schools. She played college basketball at Utah Valley State, was an all-state performer at Alta High School in Sandy, Utah, and coached high school in the Salt Lake area. She can be reached at kara@hoopgurlz.com.
Glenn Nelson is a senior writer at ESPN.com and the founder of HoopGurlz.com. A member of the Parade All-American Selection Committee, he formerly coached girls' club basketball, was a co-founder and editor-in-chief of an online sports network, authored a basketball book for kids, has had his photography displayed at the Smithsonian Institute, and was a longtime, national-award-winning newspaper columnist and writer. He can be reached at glenn@hoopgurlz.com.
Lindsay Schnell is a staff writer for HoopGurlz.com. A graduate of Oregon State University, she has been involved in the Oregon girls' basketball community for most her life as a player, high school coach, writer and fan. She also has been regular contributor to The Oregonian and won several awards for her writing. She can be reached at lindsay@hoopgurlz.com.