PHILADELPHIA -- Blue Chip Basketball, with its long roster of players and teams from all over the Northeast, and USJN, with its marquee attraction being the Philly Belles and Breanna Stewart, the No. 1 prospect in the 2012 class, had college coaches roaming the area in an early recruiting trick-or-trick weekend. The haul in this part of the country, as usual, was bountiful.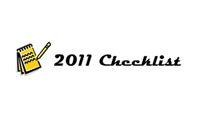 Alexis Smith, Exodus NYC: We continue to see a lot of size at the point-guard position but, for the most part, it appears forced. Such is not the case with Smith, however, who has done much to maintain St. John the Baptist's status as a regional power. At 5-9, she is strong as a fullback and plays like one. Not afraid to take or dish out contact, Smith is relentless at attacking the rim. She also is adept at finessing her way inside off the bounce and has nice dribble moves, including an inside-out maneuver on the dead run. She also has a nice stroke to beyond the arc, but can rush her shot at times and negatively impact accuracy. Smith could elevate herself to among the point guard elite by restraining degree of difficulty and valuing possessions more.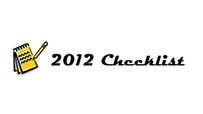 Nicole Boudreau, New England Shooting Stars: With shooting at such a premium in this game, Boudreaux, of Andover, Mass., is certain to be a hot recruiting commodity. A rangy 5-10, she has as sweet a shooting stroke as we've seen at this level. Her motion is economical, so she gets her shot off quickly. She also appears supremely relaxed on her launches and nary a muscle seems to strain even from long distances. What we didn't see in individual and team
settings this weekend is what is keeping her out of the penthouse of this class -- so far. She is not a high-energy player, which shows mostly at the defensive end, and she can play off her amazing long-distance feats more by juking defenders into the air and using her long strides to find a shot elsewhere. Boudreaux sees the court well but often does not pound the ball hard enough on the bounce to control it completely, as well as move quickly enough from dribble to pass to execute plays. Those merely are nits to pick with a player who already can play at a high level, but has a choice as to taking it even higher yet.
Caroline Coyer, Oakton (Va.) High School: There is nothing flashy about Coyer. She isn't overly vocal and doesn't explode down the court. And at 5-10 she doesn't have imposing height to speak of. But without her, her team can't win. In an era of bolstered egos and "me" attitudes, it's nice to see a player who goes hard, is fundamentally sound, and makes a difference in the outcome of the game by doing the little things. Coyer is that kind of player. She plays hard, and plays within the system. The junior from Oak Hill, Va., is a precise shooter who can't be left alone on the perimeter. She moves well without the ball and reads gaps with exceptional instincts. As Coyer continues to take more of a vocal, leadership role, she will continue to be on the rise.
Tierney Pfirman, Lady Runnin' Rebels: Girls' basketball is entering a phase in its evolution where positions are starting to be redefined and it is cause for a bit of confusion. Is someone, like Pfirman, who is 6-2, who can handle the ball fairly well and shoot it from range, really a wing? Or isn't she closer to a really diversely talented forward? We're maybe still old school enough to believe the latter. Pfirman has a nice, strong basketball body. She is tough and plays hard all the time, has nice touch around the basket, as well as out to the corners and foul line extended. She rebounds and blocks shots. The fact that she can be a reliable ballhandling outlet when your guards are under defensive siege and has a nice knack for delivering the ball to open teammates means Pfirman offers some really attractive, added benefits -- the type of recruit who actually can be rather valuable in an era when most post prospects may be lacking dimensions that a more-dynamic forward prospect can supply.
Faith Randolph, Germantown Panthers: The Belles and Stewart were an overtaxed team when Randolph and the Panthers got to them on Sunday afternoon, but that shouldn't take much at all away from the upset and the way the whippet of a point guard engineered it. The Deerwood, Md., product is 5 feet 10 of fast-twitch muscle who has the ball on a string and a varied assortment of offensive weapons. Among those attacking tools on display was rim-attacking forays, teardrops and unquestionable 3-point range. Defensively, Randolph has active feet and blurs for hands. Bottom line is, her team looked most composed with the ball in her hands and she delivered several confidence-bolstering and well-timed plays.
Michaela Mabrey, NJ Demons: The 5-10 Maybrey continues to impress with her aggressive overture and ability to produce points. She is masterful at breaking down a defender. Not often will you see her forced any particular direction as she is skillful enough to keep the defense on its heels. And if not keep them on their heels, drop jumper in their faces, as she did time and time again from beyond the arc in Philly. Her ability to keep the defense honest on the outside allowed her inside players to establish great position and get isolation situations from the block. With talented post production on the menu, the Demons are fierce contenders.
April Robinson. West Springfield (Va.) High School: When Robinson steps on the court, there is no mistaking that the kid wants to win. To say the 5-8 point guard from Springfield, Va., is active and engaged would be an understatement. She is involved in every play at both ends of the court, frantically chasing down loose balls, fighting with bigs for rebounds, and deflecting any pass that remotely comes her way. In addition to her impressive energy, Robinson demonstrated notable ability to put up points. While not overly explosive, she is quick enough to shake her defender off the first bounce. Time and time again she lost her defender and challenged the bigs with a quick and direct attack dribble. She was very successful with an up and under move that either drew weak side help for a quick dump pass, or a strong finish at the rim. When the ball is in her hands, Robinson can be counted on to make things happen.
Lexi Sells, Bishop Feehan (Mass.) High School: Sells is an old-school warrior who is rough and ready. She plays with an intensity of a starved cat which will stop at nothing to compete hard. Standing a strong 5-11, Sells is a tough physical matchup at the guard spot. The Attlleboro, Mass., native has the precision and skill to consistently knock down the deep ball from behind the arc. Her combo punch is a deadly sweep move that will punish defenders who try to crowd her off the line in an attempt to contest her range. On the sweep she takes it low, long, and strong, leading with her shoulder on her way to the rim. She also showed an ability to create space with a crossover for the mid-range jumper. With so many tools in her bag, Sells was virtually impossible to stop offensively. With her take-charge, never-back-down approach
to her game, Sells will continue to be force to be reckoned with.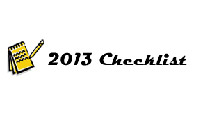 Jonquel Jones, Riverdale Baptist: Not far removed from the Bahamas, the hyperactive, 6-2 pogo stick is a raw talent who has unexpected polish. That is, not content to sit the bench and learn the game, she approached coach Diane Richardson about ways to improve her game and playing time. Still a work in progress on offense, she nevertheless is far from a liability at that end of the court. Her handle and passing is decent, though her finishing should improve with time. Athletically and effort-wise, she is a marvel, able to outsprint guards down the floor and outleap taller players, so much that she calls for teammates to "shoot it," knowing she has a more-than-decent shot at snaring an offensive board. Defensively she already can impact a game with her shot-blocking and rebounding and surprising ability to knock the ball away from guards.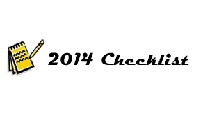 Erin Mathias, WPA Bruins: The fleeting nature of athletic careers prompts the constant search for the "next." Though Elena Delle Donne has been absent from the high-school game only two years, a candidate being touted as a replacement for her unique mix of size and skill set may have materialized in Mathias. She is two inches shorter than Delle Donne, and hasn't even played her freshman season at Fox Chapel High School in Pittsburgh, but the comparisons aren't too far off. Mathias moves well, at 6-3, handles the ball well and has deft touch inside and way out. She still makes "young" mistakes, mistiming jumps on rebounds and losing vision of her mark on defense, for example. But she also manages some truly jaw-dropping maneuvers. She for example is nearly ambidextrous, once going hard into a spin move and finishing on a jump stop -- all with her left hand.
Follow us on Twitter, where you can ask questions and get instant updates.
Become a fan of the site on Facebook and get updates in your news stream.
Discuss this on our Message Board
Kara (Harrison) Howe founded and coached in the Utah Sky club program, which sent several players, including sister Michelle, a Stanford graduate who will play her senior season at Utah, to Division I schools. She played college basketball at Utah Valley State, was an all-state performer at Alta High School in Sandy, Utah, and coached high school in the Salt Lake area. Howe can be reached at kara@hoopgurlz.com.
Glenn Nelson is a senior writer at ESPN.com and the founder of HoopGurlz.com. A member of the Parade All-American Selection Committee, he formerly coached girl's club basketball, was the editor-in-chief of an online sports network, authored a basketball book for kids, and was a longtime, national-award-winning newspaper columnist and writer. He can be reached at glenn@hoopgurlz.com.