GREENVILLE, S.C. -- With the NCAA certifying 75 separate events for the 2010 fall recruiting weekend you could just about throw a dart at a map and hit the location of a gym with some girls basketball action taking place. Our stops down South included the Peach State Basketball All-Southeast Showcase in Suwannee, Ga., as well as the National Advanced Invitational Camp in Greenville, S.C.
High-profile standouts like Tennessee commits Andraya Carter and Kaela Davis joined 72 other athletes from 10 different states Friday night in Suwanee. On Saturday and Sunday in Greenville, Kaleena Mosqueda-Lewis, Bashaara Graves, Diamond DeShields and Brianna Turner headlined a group of 95 athletes from 19 states.
Even with the big names on hand, there was a large contingent of talented young prospects increasing their stock in front of the college coaches on hand or catching the recruiter's attention for the first time. The following were a few of the impressive performances that caught our eye.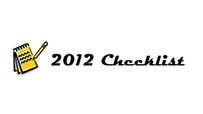 N'dea Bryant, Goose Creek, S.C.: With the enviable combination of size, athleticism and skills, this 6-foot guard is a challenging matchup for any defender. Her explosive first step often is set up with a hesitation dribble or a small rise of the head to get her defender out of her stance. She has the ability to deceptively attack from virtually a standing and relaxed position and completely catch opponents off-guard and struggling to recover. In the paint she demonstrates an impressive vertical finishing at the rim or on the pull up as defensive help rotates her way. Her physical build and willingness to use her strength give her a maturity well suited for the next level. She'll need to be more active without the ball in her hands to give her a more complete offensive repertoire. Defensively she's aggressive on the ball and has the ability to take a few risks and still recover. On the weakside she's got the ability to help both perimeter and post teammates but has a tendency to get out of her stance at times. All the tools are there for her to be something special.
Kuaneshia Baker, Gretna, La.: If you're looking for some intensity and focus, this athletic 5-10 guard is going to high on your list. Baker is aggressive at both ends of the floor and nobody can accuse her of waiting for the game to come her way. With the ball in her hands she can attack off the dribble and create both passes and shots. She finished well in traffic and knocked down several short pullups with obvious confidence. The deeper perimeter looks were somewhat inconsistent but the form looks good up top while her base is very narrow. One of the greater compliments for a football player is that they're "all over the field" and you can certainly say that of Baker and her coverage of the hardwood. She's attacking at both ends and not hesitant to mix things up or get on the floor to come up with a loose ball. She's going to have more than her share of eye-catching plays, including a few that won't go her way. In the end, if she's on the floor, lots of things are going to happen.
Jade Clark, Ashburn, Va.: One of the toughest transitions for high school players as they move to the college level is the physical nature of the game. That won't be a problem this wing prospect. Physically strong and mature at 5-11, Clark almost seems to revel in mixing it up with opponents at every opportunity. She almost brings a post's offensive game out onto the perimeter. She has a power approach to her penetration that seems to have her exploiting physical contact and creating looks where other guards often shy away from the pushing and shoving. At the rim she can finish effectively even with opposing bigs rotating and finds her way to the line more than her fair share of the time. The elevation on her pull up gives her clean looks and sometimes has a little fall away to it that creates even more separation from defenders. The spot-up shot will need some attention as she still seems to step into it at times and lacks consistency. She's solid defensively and on the boards but has the tools to be an even greater impact in both areas if she puts her mind to it.
Marissa Ellis, Kansas City, Mo.: Instinctual passers are a goldmine if you can find them and if you find one in a point guard you may have hit the mother lode. This 5-7 guard is somebody you want to have the ball in her hands in transition and on penetration. Her ability to read defenders and make good choices is advanced for her age and leads to many uncontested opportunities. That's not to say that she's not going to turn it over a time or two but she's going to deliver the assist more often than not and, in the process, create a better look for her teammate. Her own form is sound and she has good range on the perimeter to keep defenders closing out and honest. Her build is solid and athletic but she's still showing some hints of knee issues and wearing a pretty substantial brace. The good news is that she's still more productive than many and is only going to be more impressive as she puts those issues behind her. Defensively she's physical and uses her strength on the ball but tends to stay too tight to her own match up on the weakside.
Destinie Gibbs, Oxford, Ga.: This 5-10 wing still has a few rough edges to her game but on the whole she makes you take a look at what she's doing out there. With a solid build and explosive athleticism, she poses major matchup issues for opponents. Her first step is quick and extended and gets by even the quickest of defenders. At the same time she's aggressive and strong in the paint and almost needs to be checked by a small forward. Off the dribble she creates effectively with an impressive crossover and isn't hesitant to give it up with good reads. Her ability to utilize a step back is something players several years older should be jealous of. Defensively she'll get in a stance and dig in and anticipates well on the weakside of the floor. She goes to the boards on both ends with strong results. Recruiters should look forward to her polishing her game; opponents should not.
Kira Gordon, Acworth, Ga.: In a weekend that seemed to showcase strong and physical perimeter play, Gordon stood out among the crowd. Standing 6-0, the left-hander exploited defenders time and again by getting into the paint and creating scoring opportunities. While she sometimes is upright when she puts the ball on the floor, there are times that it almost seems to draw defenders up too tight and allowing her penetration. Her ability to spin off physical opponents puts her in a position to seal them behind or beside her and give her clean looks or easy passes. She's active and aggressive in her attack but there are times that she seems somewhat unsure what to do without the ball in her hands. On a couple of occasions she went to the block and posted up with some positive results and has the potential to tinker around as a forward in a small lineup. Defensively she seems to enjoy using her physical strength, particularly on ball. She'll need to be more consistent in her effort at that end of the floor but her potential is limited only by what she's willing to do.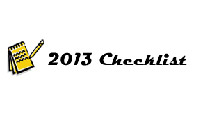 Kelsey Brooks, Kansas City, Mo.: This 5-9 combo guard keeps you guessing as to whether she'd be more effective on the point or playing the off-guard position. Brooks has the speed and slashing ability to create scoring situations time and again. Individually she can penetrate off the dribble or utilize a ball screen to free herself and force defenses to rotate. Her hesitation move is strong, but it's her ability to accelerate after her crossover that most often leaves opponents trying to recover. She's going to have to finish more consistently or get to the line to be more productive, but it's hard not to appreciate the possibilities. Her vision serves her well and she delivers some impressive assists on the break and in the halfcourt. Athletically she's got the speed and quickness to be a strong defender on the ball and off. Brooks just may be scratching the surface.
Whitney Bunn, Zebulon, N.C.: One of the more impressive textbook performances of the weekend came from this 5-7 point guard. If you're caught up in the ultra-athletic appearance and build of a prospect you might miss a good one in Bunn. Don't mistake for a moment that she's not a sound athlete and doesn't know how to use what she does have. What makes her stand out is her consistent, smart and very effective play. Again and again she penetrated past those quick guards everybody seems to love and came away with a bucket or an assist. She takes care of the ball and you can almost see her reading the floor and looking for the best options or weaknesses in defenses. Whether you're looking at her ballhandling, passing or the form on her shot, you're going to see some well taught and obviously well drilled skills. Defensively she understands the gap she has to give and does a good job of keeping her match up in front of her. She struggles with ball screens at times and seems a little too willing to go underneath them, but, just like on the offensive end, she's always thinking and adapting.
Halle Washington, Bossier City, La.: One of the players who exhibited and almost defined the word "possibilities' over the weekend was Washington. One look at the size, build and athleticism of this 6-2 forward and you can't help but imagine where she's going to take her game over the next couple of years. Beyond those possibilities, it was impossible to ignore the reality of her effort on the floor. Play after play at either end of the floor she scrapped and hustled with the best of them. Physically she has great length as well as some very impressive agility. Her presence on the boards was noticeable at both ends and her leaping ability added to her effectiveness. She put it on the floor some from the high post and was able to finish in tight to the rim. She'll need to expand her offensive arsenal to be able to create her own looks as she faces a higher level of competition. As her game and skills evolve she's going to be a challenging matchup because of her constant effort and advanced mobility.
Peyton Whitted, Suwanee, Ga.: This long, lean 6-2 wing-forward is the kind of player that leaves you wanting more. Each time out Whitted shows more growth and depth to her game. Another in the mounting avalanche of lefthanders, she combines strong perimeter skills with the size and athleticism that will challenge opponents. Her crossover is becoming a more lethal and effective weapon and she's showing more of a willingness to take it on into traffic than in the past. There's still a "soft" element to her game that you want to see her get. Defensively this wasn't her best effort as she seemed more content to react to her matchup rather than dictate or take anything away. Whitted has the potential to take that next step to the top tier of prospects in her class if she'll push herself beyond her comfort zone. The results might even surprise her.
Ronni Williams, Daytona Beach, Fla.: Long, lean, athletic, fluid, you name it, this 5-11 wing has it. Williams is constantly on the attack and the aggressive approach combines with some effective ballhandling to get her to the rim play after play. Both in transition and the halfcourt she went by on ball and helpside defenders as if they were standing still. Whether she takes it all the way or stops short with a high elevation pull up, she's a consistent scoring threat. What makes her that much more of a threat is how active she is in looking for and creating her scoring opportunities. Additionally, she came up with some second looks on the offensive glass that would keep any coach smiling. One of the deceiving things about Williams is her lean build. Her physical strength is impressive and she's not hesitant to use it on the defensive end of the floor. Her extended reach and quick hands make her an asset in almost any spot both in pressing or halfcourt schemes.
Taylor Williams, Kansas City, Mo.: This 6-0 guard was one of those players who didn't blow you away by one play but had you looking her up in the rosters time and again after catching your eye. Williams has a solid combination of size, athleticism and skills that just may be the tip of the iceberg. She handled the ball in transition effectively but is still upright with it in halfcourt scenarios. Her active play without the ball is something rare among some of today's players and she's running the lanes if she doesn't handle it on the break. Defensively she's going to have to get into a stance and take advantage of her size and lateral speed on a consistent basis. Her potential as a stopper is something that could really set her apart if she'll embrace the role.
Imani Wright, Texarkana, Texas: Wright is one of those players who just might have the whole package when all is said and done. The 5-10 guard is lean, smooth and athletic and even appears to have the potential to grow a little more. She's a versatile scorer with the ability to be effective off the drive or from the perimeter. Her first step is quick and lengthy and leaves a lot of defenders in their tracks. She can navigate traffic well on the drive or call on both a floater and the pull up. The impressive speed serves her well in transition as she gets out in the lanes and often gets the ball kicked ahead to her creating great individual opportunities. There are times that she's stagnant without the ball in the halfcourt and seems like she's waiting rather than attacking off the cut. On the defensive end her lateral speed is impressive and puts her in the position to contain almost any ballhandler. Off the ball she's active and sees the floor well while exhibiting great anticipation in helpside rotations and on reversal passes.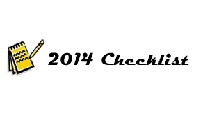 Mikayla Venson, Arlington, Va.: This 5-7 point guard has been a topic of conversation for some time and as she gets more and more exposure folks will realize why. If you were able to order a point guard off a menu there aren't too many attributes that she doesn't possess. Yes, she's still only a freshman and it does show at times but so does her tremendous potential. She's got the quickness and speed that combines with ultra-sharp individual skills to allow her create scoring opportunities for herself as well as her teammates. Despite her smaller stature she finishes well in the paint and took more than her share of hits getting to the line. Her crossover and step-back shot has such a quick release that few defenders are going to be able to get a hand in her face. The same release serves her well on a pullup that she uses efficiently at almost any range. Add to that good court vision and a willingness to give it up and you have a point guard with whom folks want to play. Laterally on defense she can turn a ballhandler several times and still recover and contain her penetration. One of the biggest assets she brings to the floor right now seems to be a genuine enjoyment of the game that allows her to relax and play. If it remains a game and she continues to have fun out there, the rest will take care of itself.
Victoria Vivians, Forest, Miss.: This young wing is one to keep an eye on. She's both physically strong and athletic at 5-11 and has a good grasp on how to use those qualities already. While not totally polished, her ballhandling is adequate at this point and puts her in the position to create her own looks at times both in transition and setting up in the halfcourt. The left hand will need some attention to keep defenders honest both finishing and putting it on the floor. She didn't take too many from the perimeter but the stroke at the line looked sound. She's aggressive defensively and on the boards taking a physical approach with both. Vivians looks mature beyond her years and when her game takes on the same appearance, good things are going to happen.
Follow us on Twitter, where you can ask questions and get instant updates.
Become a fan of the site on Facebook and get updates in your news stream.
Discuss this on our Message Board
Mark Lewis is the national recruiting coordinator for ESPN HoopGurlz. Twice ranked as one of the top 25 assistant coaches in the game by the Women's Basketball Coaches Association, he has more than 20 years of college coaching experience at Memphis State, Cincinnati, Arizona State, Western Kentucky and, most recently, Washington State. He can be reached at mark@hoopgurlz.com.