CHICAGO -- The state of Illinois is perhaps the busiest in the nation when it comes to the fall NCAA certified viewing weekend. With eight events spanning three days in the Chicago area, we were able to check out four of them -- the Blue Star Fall Showcase, the USJN Battle of the Programs, the USJN Elite Oktoberfest (along with 170 college coaches), and the adidas Fall Showcase.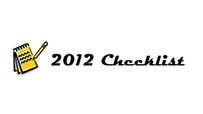 Sinclair Cunningham, Chicago: As usual, the 6-foot wing was the tallest player on the floor with the Lady Fire. But, unlike the high school season where she is relegated to the paint, she was featured often Sunday as a perimeter player, even at the point. The team ran some isolations for her and though she's not quite as blinding as Kiana Johnson, she doesn't have to be because of her length. The only real knock is that she doesn't explode out of her moves past the defender, instead going side-to-side, leading to more consecutive change of direction moves than is actually necessary. Once she learns to get her inside shoulder in to the defender's hips it may very well be game over. She is thin and needs to add strength but she has enough lower body strength to raise up out of her dribble-attack into a nice mid-range pull-up jumper.
Paige Harmon, Oswego, Ill.: Sure, go ahead and judge this 5-11 post player by her proverbial cover, and you'll be down a dozen before you figure out what happened. Harmon uses her size, strength and agility to overcome the lack of height for her position. She uses her wide frame well to pin when the angles are there or spin and seal for an easy bucket on a ball reversal. The kid has swagger and seems to really enjoy playing the game. And her skill set allows her to step out to 16 feet and knock down jumpers or even use a dribble or two to get by a post defender and into the lane. She has a bit of flare and is just as likely to flip a no-look kick out pass as get to the rim. Her biggest challenge is defending taller, more athletic posts as her lateral quickness isn't great.
Joslyn Massey, Westland, Mich.: Picture the ideal forward for most college programs. She's over 6-0, she can run, she plays physical and is strong enough to score even with defenders pushing and hanging on her. Well in a Michigan Crossover uniform that player is Massey. When she gets going in transition, even a slapping defender isn't going to keep her from scoring because she can explode off the hardwood and can take the hacks and still get a nice shot up. In the half court she has no qualms with mixing it up and playing through constant contact. Massey didn't show whether she could knock down the mid-range jumper, as her game was much closer to the rim Saturday. She does throw in a play or two each game that is a bit out of control but that is correctable.
Lauren Huggins, Littleton, Colo.: The 6-1 wing isn't physically intimidating but the way she punishes out of position defenses, you'd never know it. She has tremendous length and her thin build doesn't impact her shooting, which is a legitimate threat several feet behind the 3-point arc. She reads defenders as she comes off screens and doesn't take much time to get her shot off. Once teams figure out she can shoot and start running at her she showed she could put the ball on the floor and get to the rim. She uses her length defensively and can run the floor in transition. She needs to get stronger to take the punishment the college game has in store but her shooting ability, height, length and basketball smarts should have her among the most sought after players in Colorado.
Alexis Lloyd, Chicago: At 5-10, this budding star has a little bit of everything offensively and an explosiveness that makes her a fantastic rebounder for the guard or wing positions. She stroked some long jumpers out to 3-point range, put the ball on the floor and broke defenders down and finished with contact. Defensively she has lightening quick hands to go with her athleticism, which should be good for a several steals per game. It was Sunday. Lloyd needs to find a way to make an impact more consistently as she will make some "wow" plays and then roam and float for several possessions before making another play.
Jewell Loyd, Lincolnwood, Ill.: So much has been written coming off of Loyd's sensational summer with USA Basketball, which culminated with a gold medal in the FIBA U17 World Championships. In a setting against your typical high school club competition, she quickly reminds everyone how special she is. If there is a fountain of "it", then it's in her backyard. Because USA Basketball robbed everyone of seeing her paired with Samantha Logic and her passing wizardry, the fall was a glimpse of what might have been. The two play off each other as well as any perimeter combo on the circuit. Loyd's ability to shoot from long range or create and finish in traffic are unmatched in the class because she adds strength to speed and quickness.
Maddie Manning, Ankeny, La.: So much fibbing goes on about heights that seeing Kingdom Hoops Elite's Manning listed at 5-11 was shocking. Not because she's shorter than that, but because she looks every bit of that on the floor, if not taller. Manning is a good athlete with quickness and speed to excel in the transition game and just enough funk to her game to keep things fun for her teammates. She can step out and shoot the 3 and defensively she knows how to use her long arms to make passing lanes disappear. Her slight build is going to be her biggest question mark as strong wing players may neutralize her length by attacking her straight on. She doesn't have the build to pack on a bunch of weight but she could definitely get stronger to be prepared for the next level.
Aerial Powers, Detroit: The Detroit Country Day guard has the athleticism to hang with anyone in the class. At 5-10 she can play either wing position with ease and with her strong frame colleges will find out soon, if they don't know already, that she has what you can't teach. Despite playing through an ankle sprain she showed her ability to play the game at a fast pace and play it in the air. The way she leaps off the ground is effortless and has some Maya Moore-ness to it. We'll give her a pass for not playing full throttle every second on the court because of the injury.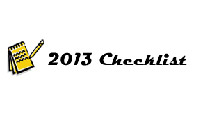 Antania Hayes, Detroit: The 6-1 wing has some in Michigan saying Hayes is the next big time Motor City prospect. She is nearly impossible to stop in transition because she changes directions at full speed, can avoid contact and finish off balance. She has a natural ability to get into the paint and score the basketball. For a player starting her second year of high school it is great to see her finishing with both hands with the same success. If she can become a consistent 3-point threat then I don't know what defenses will be able to do with her. She is more than just an athletic player, she is a playmaker in the making.
Malayna Johnson, Bellwood, Ill.: Any time you have an older sister at Connecticut you're going to be compared to her, whether it's appropriate or not. She is a little thinner and a little longer than her old sister Mikayla. On the court she showed a lot of growth from when we first saw her a year and a half ago. She has a nice baseline spin move and a surprising strong drop-step move in the post. She will be heavily recruited due to her combination of height and athleticism but it is exciting to see her offensive skill set growing by leaps and bounds. Definitely stay tuned to this rising sophomore.
Adaysha Williams, Lacrosse, Wisc.: This young guard prospect is intriguing. She has a high motor, plays both sides of the court and for a player this young, the 5-7 guard makes good decisions. She can change directions under pressure but needs to focus going by defenders instead of trying to go around them. She creates a fair bit of offense with her defense and filling the wings. It's now time to make the next step in her game and be more physical offensively, finish through contact and be a constant playmaker because there is ability there.
Taya Reimer, Fishers, Ind.: Reimer has been on the scene for a year now as one of the premier forward prospects in her class. Physically the 6-3 sophomore is ready for the college game now. She has the strength and skill set to help a lot of teams right now. She transitions from the dribble to her lefty jumper as smoothly as most elite guards. Her decision making as a feature player is what needs to improve, which it will with the all the time she has left. She will be the focal point of every defense she faces the rest of her high school career, and though she can shoot the ball out to 17 feet, she needs to assess when she has an advantage inside of five feet and go to work there first. She's not a soft player but sometimes when things aren't going as you planned taking perimeter shots seems like the path of least resistance. The trouble is it lets her defender off the hook too.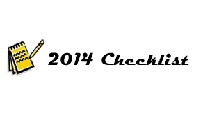 Mikayla Reese, Colorado Springs, Colo.: Somebody needs to tell this 5-6 guard that she hasn't played her first high school game and that she shouldn't have so much poise on the floor. She is one of those players whostays true to her skill set and doesn't try to do so much and in doing so does a whole lot. Against quicker defenders she uses her body or changes speeds with the ball. She has more finishes in her bag of tricks than most players two years older than her. She shot the ball with some success as well. She is a decent athlete but lateral quickness isn't quite up to par with the best athletes but she has the basketball I.Q. that few of those uber athletes have. Will she be a point guard or an shooting guard? Time will tell but she has a knack for scoring and makes plays with the pass when needed.
Follow us on Twitter, where you can ask questions and get instant updates.
Become a fan of the site on Facebook and get updates in your news stream.
Discuss this on our Message Board
Chris Hansen is the national director of prospects for ESPN HoopGurlz and covers girls' basketball and women's college basketball prospects nationally for ESPN.com. A graduate of the University of Washington with a communications degree, he has been involved in the women's basketball community since 1998 as a high school and club coach, trainer, evaluator and reporter. Hansen can be reached at chris.hansen@espn3.com.