CHANDLER, Ariz. -- Though much of the spotlight was on the action in the Joe Smith Division, which was loaded with ranked teams, the Nike Tournament of Champions supplied enough talent that, no matter which bracket you were following, you wouldn't wait long to be intrigued.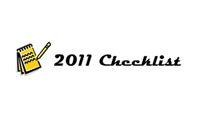 Tailer Butler, Narbonne (Harbor City, Calif.): When the going gets tough, the tough get going. No truer words can be used to describe Butler, the 5-foot-9 senior guard for Narbonne at the Nike TOC. While Tailer is relied upon as the primary source of point production for her squad, she did much more than just put points on the scoreboard. Butler isn't afraid to knock people around and get physical on both sides of the ball. Offensively she has a nice stroke and can knock it down from behind the arc. She connected from downtown consistently throughout the tournament. Although she has the range and consistency from the perimeter, Butler isn't content settling for open outside jumpers. She likes to take the battle inside and get physical with the bigs. She is a strong finisher at the rim. She has great body control and a nice pump fake to get defenders in the air for the strong and-one finish. She is equally, if not more aggressive on the defensive end. With a quick hop in her step and long arms, she is able to get in and put pressure on the ball. She uses her long arms to get in passing lanes and tip balls. All in all, Butler had an impressive showing at the TOC.
Hailie Eackles, Pinewood (Los Altos Hill, Calif.): When you look at the roster of defending California Division V State Champions Pinewood you'll find only one player listed at 5-11 and the rest coming in at 5-9 or less. That might explain why this early signee for Pacific is listed both as a guard and forward while measuring only 5-8 herself. One look at her play though and it's obvious that the Sunnyvale, Calif., native has a bright future on the perimeter. Her individual skills allow her to create both penetration and jumpers off the dribble and attack defenders in halfcourt sets as well as transition. She can elevate impressively on her pull up and has a step back that leaves opponents lunging as she releases the ball. Just like the rest of her Pinewood teammates she has the range to be a consistent threat from deep three point range and force tight closeouts. Off the drive she's got a reliable floater and even a little flair to some of her finishes in traffic. Athletically, Eackles has good speed and quickness but will need to add some strength to her youthful build to be a more effective defender at the next level.
Miwa Tachibana, Marlborough (Los Angeles, Calf.): Tachibana has absolutely no conscience when it comes to shooting the basketball and one only can admire her confidence. At 5-4 she is quick and shifty enough with the ball to get her shot off against taller defenders. Tachibana is more than a set shooter; she has a nice step-back and crossover move that works well even against multiple defenders in space. Even when she goes cold from beyond the 3-point line, she does have the ability to create off the dribble and she isn't afraid to attack the paint. Defensively, Tachibana is very active and she isn't afraid to get under the basket and rebound. Still unsigned at this point, Tachibana would be a welcome addition to a lower Division I school looking for an excellent shooter.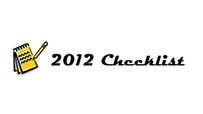 Kelsey Brockway, Palos Verdes (Palos Verdes Estates, Calif.): In an era of versatile players this 6-1 forward may be on her way to being the epitome of what college recruiters are looking for. Having already given a verbal commitment to Julie Rousseau and Pepperdine University, Brockway is displaying a multifaceted game that should have other recruiters scratching their head about the one that got away. Her ability to put the ball on the floor and create her own looks isn't flashy, just simple and efficient. She can get all the way to the rim but has a real affinity for the pull up jumper which leaves defensive match ups in their stance and watching. The Rolling Hills, Calif., resident is more than willing to post up both on the block as well as in the mid post area and shows some strong face up moves on the catch. A real asset is her agility and well thought movement which keeps defenders on their toes and occupied even when Brockway doesn't have the ball. She gets out and runs the floor in transition and even as the rebounder is a legitimate threat for the trail jumper on the break. Physical play will have to advance down the road but the size and build are there already.
Marquelle Dent, Regis Jesuit (Aurora, Colo.): It was exciting to witness Dent doing damage to opponents at the Nike TOC. The 5-6 junior point guard from Aurora, Colo., demonstrated she has gained the poise necessary to take control of her very talented Regis Jesuit team. Dent was comfortable with pressure when she squared off against Chandler (Chandler, Ariz.), and the fullcourt press that ensued. She was able to control tempo, even when facing a press and traps. This allowed Regis to get the looks it wanted and stick to its game plan. Dent showed decent speed with the ball in her hands. She has a strong body and uses her strength to protect the ball and get into traffic. She was very successful off the baseline dribble penetration, drawing weakside defense and kicking to the open teammate for back door layups. She prefers to put the ball on the floor and go hard to her left, although she had no trouble going to her right as well. Complementing her penetration was a pull-up off the dribble that forced her defender to stay honest. Dent will continue to be a strong leader throughout the 2010-11 campaign.
Alexus Johnson, Monarch (Louisville, Colo.): Alexus Johnson is a versatile 6-0 junior guard/forward who can shoot. She also, however, can take her height down low and mix things up in the paint. Because of this versatility, Johnson had a very successful outing at the Nike TOC. She moved well with and without the ball, was active, and agile. While Monarch teammate Eliza Normen drew much attention from the opposing defenses, Johnson quietly went to work and got things done in an impressive fashion. She was dominant on the glass, scraping rebounds on both ends of the floor. She has great court vision and is able to read the flow of the game well. These all helped Johnson to always seemingly be in the right place at the right time to make a needed basket or throw an impressive pass. All aspects of her game seem to be in place, giving Johnson the potential to grow into a very sound, complete player. With time on her side, Johnson will continue to improve and add value to her stock as her career progresses.
Jasmine Johnson, Canyon Springs High School (Moreno Valley, Calif.): Though 5-11 isn't ideal for the power forward position at the next level, if you have the skills, you can be very effective at that height in the high-school game. Johnson is a fantastic high-school power forward and those interior skills will help become an effective power wing at the next level. We've seen signs of perimeter skills in the past but what was impressive is that she played within her role on the team offensively. When she got touches on the blocks she made strong, physical moves and showed nice touch. She stepped out and hit some mid-range jumpers as well. Defensively is where she showed evidence of being able to play on the wing this past week as she stepped out and defended the perimeter with a lot of energy and intensity.
Bryn Stark, The Bishop's School (La Jolla, Calif.): On a talented team that features just two seniors, this 6-0 perimeter threat is commanding attention from both opponents and recruiters. She has a strong, aggressive approach to her play and a constant willingness to attack that is well suited for the next level. With the ball in her hands she is deceptively quick in getting into the paint which may be more a product of her power game than her quickness or first step. Either way, the results are the same and keep Coach Marlon Wells smiling. Without the ball the La Jolla, Calif., native is just as much a challenge for defenders. Cutting off screens or in simple give and go situations she understands the value in an explosive effort and often catches opponents standing and often enjoys some well earned easy looks. The form on the jumper is there and can be counted on with the pull up or from deeper range. While destined for the perimeter, she almost seems to enjoy mixing it up and using her size and strength at both ends. The biggest question on her horizon will be her foot speed defensively and her ability to match up with quicker guards.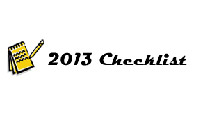 Karlie Samuelson, Edison High School (Huntington Beach, Calif.): It's often hard for younger sisters of athletic stars to get away from the long shadow cast, but for Karlie Samuelson she's already making her own star. Her older sister, Bonnie, a Stanford signee and ESPNU HoopGurlz 100 selection in the 2011 class, credited her sister for the team's successs in winning the Anderson Division title. With point guard Gina Gomez limited in minutes coming off a knee injury, Karlie spent the tournament being the team's primary ballhandler. With her ability to shoot the basketball she's a player who should be coming off staggers and double screens, not setting the shooters up with the pass. She stepped in valiantly and found opportunities to score plenty as well. In the championship game against an evenly matched Etiwanda (Calif.) team, she scored 13 of her team's 16 points in the first quarter, allowing her team to secure a six-point lead in the opening eight minutes.
Kendall Waters, Bishop O'Dowd (Oakland, Calf.): Waters is physically gifted and, at 6-1, she already looks like a college player. During this tournament she not only showed off a good set of basketball skills but a nice set of intangibles. As one of the key players on her team, she looked very comfortable as a leader being involved in all aspects of the action on both ends of the floor. Her ballhandling showed improvement, as did her on the ball defense. Her ability to attack the basket with one or two dribbles from the perimeter make her a very tough matchup on the wing and she usually ends up getting to the foul line. Waters has a huge upside and her focus on improving all aspects of her game will serve her well has she progresses in her basketball career.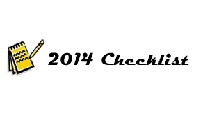 Diani Akigbogun, Regis Jesuit High School (Aurora, Colo.): It is pretty rare to find a freshman who can be physical in the paint with player three years her senior, but Akigbogun has that in her game in just her first month of high-school competition. At 6-0, she makes strong pivot moves and is why some people refer to the "4" position as the power forward. She gets off her feet with ease and has great lift to play with the taller posts and her aggressive style also gets her a few inches by delivering the contact instead of absorbing it. There are still some raw aspects of her game, but imagining where she could be in a few years is something to get excited about. Most of the silly, freshmen-esque turnovers are due to her athleticism. It allows her to do things that most front-court players don't even think of. She rips rebounds off the rim and put the ball on the floor. From there it's maybe a 50-50 proposition, but 100 percent fun to watch.
Tia Wotten, Memphis Central (Memphis, Tenn.): The 5-8 wing displayed a wide range of basketball skills and level of maturity that are impressive for a high school freshman. She can defend multiple positions because of her length and athleticism. She is quick enough to play the wing and strong enough to make plays in the paint. Wotten was extremely effective from the high post area either driving in for a layup or taking the short jumper. She is an excellent rebounder who has great hands and explodes of the floor to get the ball off the glass. Wotten's versatility and feel for the game make her a player that opposing defense will find very difficult to defend.
Follow us on Twitter, where you can ask questions and get instant updates.
Become a fan of the site on Facebook and get updates in your news stream.
Discuss this on our Message Board
Lisa Bodine is a national evaluator for ESPN HoopGurlz. A native of Queens, N.Y., she began her coaching career in 1993 with the NY Gazelles, has coached with D.C.-based Team Unique, and in 2009 she was named DAC Co-Coach of the Year after leading Wakefield Country Day School in Flint Hill, Va., to its first-ever conference title. She can be reached at lisa@hoopgurlz.com.
Chris Hansen is the national director of prospects for ESPN HoopGurlz and covers girls' basketball and women's college basketball prospects nationally for ESPN.com. A graduate of the University of Washington with a communications degree, he has been involved in the women's basketball community since 1998 as a high school and club coach, trainer, evaluator and reporter. Hansen can be reached at chris.hansen@espn.com.
Kara (Harrison) Howe founded and coached in the Utah Sky club program, which sent several players, including sister Michelle, a recent Stanford, graduate to Division I schools. She played college basketball at Utah Valley State, was an all-state performer at Alta High School in Sandy, Utah, and coached high school in the Salt Lake area. She can be reached at kara@hoopgurlz.com.
Mark Lewis is the national recruiting coordinator for ESPN HoopGurlz. Twice ranked as one of the top 25 assistant coaches in the game by the Women's Basketball Coaches Association, he has more than 20 years of college coaching experience at Memphis State, Cincinnati, Arizona State, Western Kentucky and, most recently, Washington State. He can be reached at mark@hoopgurlz.com.