ATLANTA -- The Peach State Spring Showdown was held at Georgia Tech's recreation center and served as the starting gun to the club season in the Southeast region.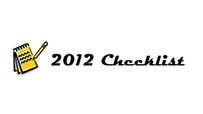 Destinie Gibbs, Georgia Ice (Oxford, Ga): This second viewing of Gibbs was telling. It was good to see her perform outside of the confines of high-school ball. The 5-foot-9 wing played a solid all-around game she attacked the basket, stroked several threes, and consistently knocked down the mid-range shot. Gibbs showed the ability to be a pretty good playmaker as well as be a lockdown defender. She is a smooth player with an athletic, college-ready body and will be a nice addition to a Division I program.
Chadarryl Clay, Georgia Elite 16U (Chattanooga, Tenn.): Even though the Georgia Ice gave the Georgia Elite the cold shoulder, Clay, a 5-7 point guard, simply put on a show. Clay nullified any and all traps or presses the Ice threw at her. She masterfully weaved through and around opponents by going behind the back, between her legs, both from the front and back, and split double teams like Houdini escaping chains underwater. It may sound like she was showboating or hot-dogging but that's far from the truth. All of it was necessary for her to protect the ball. Clay played the game with a lot of swagger, she attacked the paint and either dished or finished at the rim. She has a very high basketball IQ, displayed great court vision, dropping dimes in traffic. and made several pull up mid-range jumpers. Clay performed like a definite BCS-caliber point guard.
TraCee Nicole Tanner, Georgia Ice (Hoover, Ala): A newcomer to the Georgia Ice after playing with the Alabama Twisters, the 6-2 forward looked like she has been playing with the Ice for several years. An Auburn commit, Tanner fit right in with this very talented group. She, along with 6-3 Kristina Nelson (2013 ESPNU HoopGurlz Watchlist), pounded the boards at both ends of the floor. Tanner hit the offensive glass extremely hard and cashed in on several put-backs. Tanner scored several buckets from the low block as well. She also contributed several assists to slashing teammates. Tanner played a major role on the defensive end clogging up the paint. She has the size to play at Auburn now; she blocked several shots and came up with some timely steals. Tanner runs the floor really well for her size. She did an excellent job mixing in with the returning Ice players and should fit right in on the Auburn Plains too.
Jasmine Jenkins, EOTO (Gainesville, Ga.): Jenkins came out on fire, stroking back-to-back treys and leading the EOTO offense like General Patton. Jenkins then started to attack off the dribble with a really sweet combination of a crossover into a step-back jumper. She continued the onslaught by penetrating the paint with a purpose, looking to score or create opportunities for teammates and she succeeded on both counts. All of this happened during a 9 a.m. game the morning after her MVP performance in the Georgia High School All-Star game. Jenkins' game is fundamentally sound and she has all the tools to be very effective at the next level.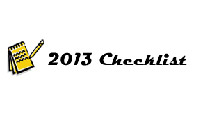 Alexis Brown, Georgia Ice (Suwanee, Ga.): Describing Brown in just two words -- "ice cold." Defensively the 5-9 Brown was like Freddy Krueger. She tenaciously attacked the passing lanes with reckless abandon and defended the perimeter, consistently hounding her opposition into turnovers with steal after steal. Offensively Brown can do it all. She shot the three extremely, whether spotting up or off the dribble, and did an excellent job on using the dribble drive dish to spotting up teammates. She also penetrated and finished in traffic. Brown is an excellent athlete and has a chance to be one of the best guards in her class.
Kaliyah Mitchell, Georgia Hoopstars Black (Stone Mountain, Ga.): The 6-2 forward played extremely well. Mitchell put her complete game on display; she defended well on the perimeter and in the low post. She handles the ball well with both hands. Mitchell is a high-energy, athletic player and attacked the glass at both ends of the court. She showed the ability to finish in paint as well as knock down the mid-range shot. Mitchell has a nice face-up game and a huge upside.
Gabby Bevillard, OC Storm (Oconee, Tenn.): Bevillard, the 6-3 inside-outside forward prospect, opened up several eyes this weekend. She battled with some of the best players in the country and more than held her own. Bevillard rebounded and defended well, blocking several shots. She is a consistent threat from beyond the arc, she can play with her back to the rim, finishes well in the paint and has a nice step-back jumper from mid range. Bevillard handles the ball really well for her size, she sees the floor, is a good passer and she runs the floor well on the wing. In a word, she is a competitor. Keep your eyes on her you won't regret it.
Peyton Whitted, Georgia Hoopstars Black (Suwanee, Ga.): If you're looking for a prototypical basketball player look no further than the 6-3 Whitted. She is built much like Tennessee's Glory Johnson and fortunately for Whitted, the comparisons don't stop there. Her game resembles a younger unpolished version of the Lady Vol forward. She ran the floor extremely well. She showed the ability to defend on the perimeter and the post. Offensively, Whitted, a lefty, played well on the wing stroking several mid-range jumpers while handling the ball like a guard and attacking off the dribble and when needed. She also played with her back to the basket, showing her versatility and athleticism.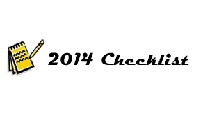 Mackenzie Engram, Peak Performance National (Powder Springs, Ga.): This 6-2 forward has a mature game at a young age. Engram has a college body now and knows how to use it. She attacked off the dribble with a blend of power and finesse. She also worked the boards like a seasoned veteran while running the floor in transition when she didn't snatch the rebound. She also handles the ball well, has a soft touch in the paint along with a nice face-up game with range to 15 feet. Engram had several blocks and she anticipated and jumped the passing lanes well too. She needs to continue to work on her low post game. She is a solid Division I prospect.
Katelyn Lee, Tennessee Xtreme (Chickamauga, Ga.): Lee, a 6-3 post, was definitely punching the clock. At one point it appeared as if she had a twin before discovering she was playing on both the U15 and U16 under teams. She was a strong presence on the interior at both ends of the floor. She was a force in the paint rebounding and clogged up the middle preventing and discouraging any dribble penetration. Lee needs to work on her low post game and footwork. Lee is definitely a work in progress and the key word is work. Just from watching her play multi games with two teams it appears that her putting in work want be an issue. Stay tuned.
Malia Kency, Georgia Sting (Grovetown, Ga.): Kency, a 5-4 point guard, played really well leading her team and attacking at both ends utilizing her speed and quickness to her advantage. She showed excellent command of her dribble and her environment. She also has nice touch from behind the arc and has a floater in traffic that is equally impressive. Kency needs to add strength to her small frame and continue to develop her all-around game.

Follow us on Twitter, where you can ask questions and get instant updates.
Become a fan of the site on Facebook and get updates in your news stream.
Discuss this on our Message Board
Prentice Beverly is editor of BamaPrepGirls.com, a scouting website that covers Alabama. He is the author of Navigating the Maze Grassroots Reference Guide to Women's Basketball College Recruiting. He coached on the club circuit as well as the high school level for over 15 years.