COLUMBUS, Ohio -- One of the biggest mistakes high-school players make every year is thinking that the buzzer at the end of the last game means the season is over. It's actually signaling the start of next year. This past weekend 96 athletes got a jump on the competition by taking part in a Ganon Baker Skills Select Exposure Event on the campus of Ohio Dominican University. Even Ohio standouts such as Mikayla Waterman and Nia Marshall, who played just one week earlier in the state tournament, already were back in the gym.
Players from seven different states and ranging from next year's 2012 senior class all the way down to some very promising 2016 prospects took the floor with one of the game's preeminent trainers.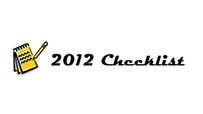 Raeshaun Gaffney, Fairfield (Fairfield, Ohio): This early commit to the University of Virginia is waiting to see which direction the Cavaliers go for a new head coach but the 5-8 combo guard keeps moving forward with her game. Playing with some added height and strength, Gaffney is utilizing a physical maturity that makes her even more challenging for defenders than in the past. Having always been a penetrator, she's now even more effective in handling contact and getting all the way to the rim. The pullup has been a constant for her in the past but she's finding herself deeper in the paint and more than able to deal with the bigs who rotate her way. The Achilles heel for her would still be spot-up perimeter shooting and the need for consistency. The improvement is obvious but the scouting report would still be to make her prove herself from deep before you risk closing out tight and allowing her to do what she does so well. At the defensive end the speed and quickness is exceptional and her hands are going to exploit any careless ballhandling by an opponent.
Nicole Bell, Indian Hill (Cincinnati, Ohio): It would be an injustice to write about or evaluate any players from this event and not include this dynamic 5-foot-3 point guard. Bell's performance stood out in the skill work as well as the 3-on-3, 4-on-4, and fullcourt competitive play. Any skill or court intelligence you might be looking for in a point guard is in place and used effectively to create opportunities for her teammates as well as herself. On the break she sees the floor and can navigate defenders with sharp ballhandling as well as instinctual passing. In the day's final game she demonstrated the range and touch that makes quick and tight closeouts a necessity for opponents well beyond the 3-point line. On the ball defensively, she anticipates well and is efficient at staying in front of ballhandlers. Her anticipation on the weakside puts her in good position to help or take away options. As always with Bell, her size is a concern, but if you can take effectiveness over height you'll see why the early commit to Ball State was an absolute steal for the Cardinals and a huge miss for many others.
Briana Glover, Mason (Mason, Ohio): Last summer this 6-0 forward offered up what might be viewed as an appetizer for what was to come. Her game may well have evolved into the entrée phase and there should be an important spring and summer in front of her. Long, lean and athletic, Glover's agility and speed is equal to most backcourt players but her size allows her to apply that mobility against interior defensive match ups. On the break she can get out and fill the lanes and often finds herself with easy open looks as a result. In the halfcourt the ability is there to play on the block and all the way out to the elbow. She can slash through the paint with impressive fluidity and rises above the crowd with a solid mid-range jumper. There's been considerable improvement in her ability to put the ball on the floor which she even showed in transition a couple of times. She's not ready to move to the perimeter, but attacking off the drive or improving passing angles isn't an issue for her. While stronger than in the past, there will still need to be some additional bulk and a willingness to use it down the road on the defensive end of the floor.
Chloe Pavlech, Sycamore (Loveland, Ohio): Pavlech is one of the rare players who may stand out more in this kind of setting because of the role she embraces with any team she plays for. It's easy to sometimes miss just how capable the 5-9 combo can be in the team setting as she constantly facilitates the roles of her teammates. Don't underestimate her own effectiveness with the ball in her hands as several defenders did last weekend. Off the dribble she attacks with authority reading both defenders as well as her teammates. Her decisions are sound and she can create her own looks if necessary. The range and touch are there on the perimeter which requires tight close outs form defenders. Even without the ball she's a constant threat with aggressive and well-read cuts off screens and to the basket. There's always been a confidence and mature aspect to her play that now seems even more advanced. Physically she appears stronger and she's not hesitant to use it defensively, particularly on the ball.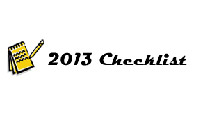 Chelsey Morlock, Notre Dame Academy (Bowling Green, Ohio): One of the things you look for in a point guard is the ability to simply make plays. This 5-6 standout makes them both in the halfcourt as well as in transition. The word "attack" is very applicable anytime she has the ball in her hands and she can score it herself or set up her teammates off penetration. Morlock's first step is deceiving and often gives her the edge she needs in getting by defenders. Once she has them beside her, she's more than adept at keeping them there. Additionally, off the drive she can finish in traffic despite giving up some inches to the defensive rotations coming her way. She didn't need to take a lot of jumpers but the few she put up looked solid and which will ultimately be key in keeping defenders honest down the road. She's a hardnosed defender, aggressive on the ball and willing to get on the floor at any point.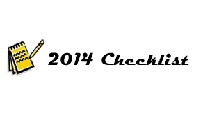 Alexis Peterson, Northland (Columbus, Ohio): If there's a major college recruiter who claims to recruit Ohio but doesn't know this 5-6 point guard he or she needs to consider a career change. After one varsity season she's established herself as one of the premier players in a state with a wealth of talent. What's even more impressive is that this weekend she looked to have improved her game even over the last part of the high school season. Quick and athletic, she can create with impressive one-on-one skills, but does so utilizing impressive reads and a willingness to distribute the ball. Her crossover is rapidly becoming a lethal weapon and it left several defenders lunging one way while she cruised past them the other direction. Here's some more bad news for defenders, she's got good form from the perimeter and the ability to shoot the long-ball is in place as well. Offensively one weakness that stood out a bit was what she did without the ball in her hands. She'll need to be much more active to occupy her match up on the weakside or to create her own looks off the cut. On the other end she can deny the ball with tremendous effectiveness and is harassing on the catch. Off the ball she does tend to rely on quickness a little more than defensive positioning at times.
Lynee' Belton, The Bullis School (Clinton, Md.): Despite turning an ankle midway through the first day of the event, Belton left no doubt about the tools and potential that she brings to the floor. At 6-2 with a long, strong, and athletic build, this forward catches your eye just walking on the floor. Her movement and agility are impressive for her size and even on a sore wheel proved she can leave folks standing when she attacks. Though not quite ready to be a perimeter threat, Belton is able to put the ball on the floor and get to the rim as well as shoot the pull up from mid range. In the paint she did a good job of reading defenders and getting the looks that led to an easy finish or a trip to the line. While she's effective around the rim, she's a strong threat from the high post area as well. She keeps the ball high on her jumper and the form and touch both looked reliable. Defensively she can become something special with her combination of size and lateral speed. The front of a press or the top of a zone should both have her name all over them.
Maiya Gibson, Western (Randallstown, Md.): Gibson had a few moments the first day but really stepped up with some eye-catching play on the second. Ultra-quick and athletic at 5-7, the point guard seemed to get to the rim at will and elevated on her shot with the best of them. On the break defenders had trouble stopping the ball when it was in her hands as she went coast to coast several times. The pullup looked sharp but she seemed more willing to go into traffic than to settle for the easy eight foot shot at times. On the other hand, she found herself at the line multiple times as a result since rotating defenders were late getting there on her attacking drives. Long term she'll need to be creating additional scoring opportunities for her teammates to set up her own looks as well as keep opposing defenders honest. There is a lot of potential here that's worth keeping an eye on.
Ciara Patterson, West Mifflin (North Versailles, Pa.): This 5-6 point guard was steady and constant over both days of the event. Her play is smart, well thought and consistent which is a rarity at her age. She's got a solid build with good speed and quickness which she demonstrated on the break as well as in 3-on-3 and 4-on-4 play. With the ball in her hands she was willing to attack but made good choices in doing so even pulling back out a couple of times rather than forcing the issue. She finished off the drive but also knocked down a couple of pull ups as well. At times there looks to be a forward motion on her shot but it didn't keep her from connecting from deep on the perimeter. There's maturity to her game and its potential, keep watching.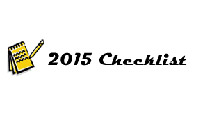 Tierra Floyd, Notre Dame Academy (Toledo, Ohio): While this may be the first opportunity we've had to write about Floyd, she has not been a secret to recruiters and evaluators alike. Having added quite a bit of size and physical maturity over the past year it's obvious that potential and reality are coming together for this talented freshman to be. Listed at 6-0, she may one of those few actually taller than her given height. With that frame comes some solid athleticism and deceiving strength that gives her the physical tools to compete effectively with players much older than her. There is a deep perimeter skill set in place that should ultimately find her playing on the wing or even at the guard spot. However, it's important at this point that she continue to work on every aspect of her game including some time as a forward. What may ultimately set her apart from the crowd will be her versatility and being an inside out threat will allow her to exploit both her physical and basketball proficiency. The ballhandling is refined and she's very effective in transition as well as in the halfcourt, though not quite to the same degree. The form on her shot is smooth, fluid and consistent but a bit out in front of her at this point. Defensively she worked hard, especially on ball, but came out of her stance and upright as she tired. Beyond all that, Floyd looks like she's having fun out there and that's worth a lot.
Follow us on Twitter, where you can ask questions and get instant updates.
Become a fan of the site on Facebook and get updates in your news stream.
Discuss this on our Message Board
Mark Lewis is the national recruiting coordinator for ESPN HoopGurlz. Twice ranked as one of the top 25 assistant coaches in the game by the Women's Basketball Coaches Association, he has more than 20 years of college coaching experience at Memphis State, Cincinnati, Arizona State, Western Kentucky and, most recently, Washington State. He can be reached at mark@hoopgurlz.com.