CYPRESS, Texas -- The 13th annual Cy-Fair Invitational proved to be the ideal tune-up for teams before the NCAA-certified spring viewing period next week. The point-guard play was off the charts, from the next crop of seniors in the 2012 class to the up-and-comers in the 2014 class. We take a look at a few of the perimeter players making an impression in the first of two tip sheets.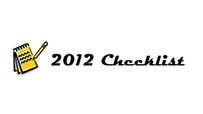 Aaliyah Brown, CyFair Premier (League City, Texas): If you are looking for a player who can play bigger than her listed height and give you rebounding from the guard position, look no further than Brown. At 5 feet 8, she is a tremendous athlete who isn't afraid of contact in the paint. She has some ball skills, can get out in transition and showed some range, though she didn't have to prove it from 3-point land. What you like about her game is her relentless effort, willingness to defend and all the hustle plays she makes. Brown does turn it over at times, but she's a player you can't ask to try less or it would destroy her game.
Jasmine Taylor, Arlington Swoosh (Denton, Texas): For a point guard, 5-8 is an adequate size. Taylor was more than adequate at creating scoring for her teammates. She showed that being blessed with elite quickness doesn't mean you have to put up a gross of shots. She consistently scanned the court and penetrated into the heart of the defense with the intent of dishing off to others, almost to a fault. She could definitely score more often off dribble penetration. She tries to be deceptive on defense, baiting players into passes against which she can use her hops, reach to snag and go the other way with. She hit from 15 feet a couple of times, but put up just one from behind the arc. Taylor's mechanics are there to become a decent shooter from long range. She is the kind of player who could be a sleeper in the class.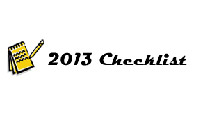 Diamond Lockhart, DFW Elite Gold (Red Oak, Texas): It's hard to believe Lockhart is only a sophomore. For one, she has been playing for DFW, seemingly for years on the club circuit. But she also has incredible command of her team and the ball at the point-guard position that is comparable to most senior guards. At 5-6, guard doesn't over-penetrate but uses her handle to engage defenders while her teammates get into position on offense or steer them with her strength to set up passing lanes and get scoring angles. She can score it, drive and dish, and defend. She doesn't have the buzz of a Moriah Jefferson or Alexis Jones, but she could easily be a prospect who has some style but a ton of substance to get the job done at a high level.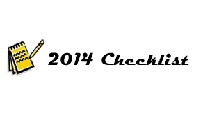 Brooke McCarty, CyFair Premier (League City, Texas): In case you were thinking of looking past this diminutive young point-guard prospect, think again. Sure, her listed 5-5 probably is a stretch but she went up against elite competition at the position this weekend and more than held her own. She is hyper-quick but with a smoothness and control that makes her a special player. She has plenty of shake in her game and gets from zero to full throttle as quick as any player in the event. She does a great job of balancing buckets and dimes (assists) and that unpredictability makes her tough to defend. She has a tendency to work
back to her left hand on dribble penetration but her change of direction moves are so quick that she still gets by defenders trying to force her right. Her shooting mechanics are nice and she knocked down open threes as well as pull-up 15-footers. She has a floater in her bag of tricks but it isn't completely dialed in yet.
Kayla Nevitt, Cy-Fair Nike 2014 (Spring, Texas): The legal driving age in most of the country is 16, but Nevitt is in the driver's seat for Joey Simmons' Cy-Fair Shock team already. The 5-9 guard plays both on and off the ball and wastes no time asserting herself on either end of the floor. She has a long, wiry frame and quickness to spare. While it is fair to get excited about her ability to create at such a young age, what is even more impressive at this point in her development is how she uses her quickness to be an outstanding help side defender and her length and really swallow up an opponent penetrating into the lane and leave her with very few options. She is an explosive athlete who obviously hasn't settled for being just that given her current skill set.
Follow us on Twitter, where you can ask questions and get instant updates.
Become a fan of the site on Facebook and get updates in your news stream.
Discuss this on our Message Board
Chris Hansen is the national director of prospects for ESPN HoopGurlz and covers girls' basketball and women's college basketball prospects nationally for ESPN.com. A graduate of the University of Washington with a communications degree, he has been involved in the women's basketball community since 1998 as a high school and club coach, trainer, evaluator and reporter. He is a member of the McDonald's All-American team selection committee. Hansen can be reached at chris.hansen@espn.com.