CYPRESS, Texas -- The first tip sheet from the 13th Annual Cy-Fair Invitational focused on some talent at the guard position, there was plenty of talent across all positions catching people's attention this past weekend.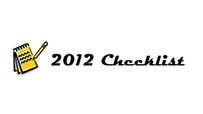 Veja Hamilton, Nike Cy-Fair Elite (Spring, Texas): Consistently making big plays when needed is always a sign of an athlete with the potential to make an impact at the next level. In her game against DFW T-Jack, Veja Hamilton proved she had it in her to make the big shot. Hamilton knocked down a couple of big shots down the stretch as her CY-Fair team was locked in a battle with a talented DFW T-Jack group. The 5-9 guard is good enough with the basketball to handle the kind of full-court pressure that T-Jack is known for and when the offense breaks down, Hamilton has the ability to go get you a basket.
Caitlin Diaz, Nike Cy-Fair (Tomball, Texas): Some kids just find ways to impact the game whether you call a play for them or not. Six-foot-one, Tomball, Texas-native Caitlin Diaz is that kind of player. Her skill set affords her the ability to spot up on the perimeter and stretch the floor as she is a high percentage shooter from 15 feet and out. But it is her willingness to play around the basket that makes her a handful. As a rebounder, she has a desire to go grab a basketball and keep a possession alive. She has a very good feel for how to play with other players on the offensive side of the ball, showing the ability to play in pick-and-roll situations as well as the occasional isolation.
Curtyce Knox, DFW Washington Elite (Atascocita, Texas):
True playmakers, especially in the combo-guard mold, bring great value to any team they are on because they provide a coach great versatility throughout the course of a game. Knox's ability to make plays, whether she is running the show or playing off of the ball, was on full display this weekend. She is a fluid athlete who can really handle the basketball, giving her the confidence to push the tempo and make solid plays in transition. The 5-8 combo guard can finish with either hand or make the highlight pass to an open teammate, but it is her ability to shoot the basketball from the perimeter that really compliments her playmaking ability perfectly. Leave her open and she'll get it going from the outside as well.
Stacey Malone, Nike Cy-Fair (Tyler, Texas): Active post players with good athleticism are hard to find. At 6-2, Stacey Malone fits the description and then some. She has a chiseled frame showing she has seen a weight room or two in her lifetime. And she plays the game with a high energy level, which is always an added bonus. Malone is most effective as an energy player as she manages to create her own offense by running the floor in transition or grabbing an offensive rebound. When she is set up around the basket by a penetrating guard, she has the strength and toughness to finish those plays through contact, often resulting in a bucket plus the foul. With her physical tools, she can develop a nice offensive package as she continues to develop as a player.
Kendall Shaw, DFW Washington (Mont Belvieu, Texas): Shaw is starting to come around as a young post prospect. Her effort level has picked up over the past year, as well as her understanding of how to play the game 15 feet and in. At 6-4 she has a nice soft touch around the basket and the confidence to shoot the midrange jumper at a high percentage. At this point, when she gets a touch with her back to the basket, the uncertainty is still there at times. But then she'll make an assertive move and show a flash of what she can do down there as she continues to develop the confidence to get it done. This will be a major summer for her as she has to show she can be consistent enough to garner the type of recognition her work in the gym deserves.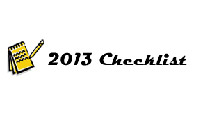 Jada Butts, Cy-Fair Elite Mickens (Lewisville, Texas): Young athletic guards are a dime a dozen, but 5-8 guard Jada Butts was effective and efficient with her play this weekend. Butts is a great complimentary scoring threat as she just finds ways to get to the basket. The strong-framed guard can get it done on both sides of the ball as she is a terrific on-ball defender, with the quickness to keep even the best guards in front of her. Her ability to knock down the perimeter jumper at a consistent rate will be the next area of growth for a young guard with a bright future ahead of her.
Jasmine Caston, DFW 2013 (Plano, Texas): At 5-10, Jasmine Caston, from Plano, Texas, can do a little bit of everything on the basketball court. She looks the part, with her long and wiry frame that affords her the ability to create match-up problems on the basketball court. Her advanced skill set gives her the chance to play the point-guard position when needed as she understands how to share the basketball with her teammates. But she has the ability to pick her spots, being aggressive when needed. Even though Caston played the point a good portion of the weekend, she fits the mold of the modern day combo guard in that she can translate from the point to the off guard on both the offensive and defensive sides of the ball.

Follow us on Twitter, where you can ask questions and get instant updates.
Become a fan of the site on Facebook and get updates in your news stream.
Discuss this on our Message Board
Keil Moore is a contributor and national recruiting analyst for ESPN HoopGurlz. He is also the Director of Scouting for the JumpOffPlus.com National Scouting Report - a division of Peach State Basketball, Inc. Moore has been involved in the community since 2007 as a recruiting analyst and trainer. He can be reached at kmoore@peachstatehoops.com.