NEWPORT NEWS, Va. -- The Boo Williams Nike Invitational is a staple of the NCAA-Certified spring viewing period. It gives new up-and-comers a chance to test their games and determination against some of the best and brightest at the grassroots level of girls' high school basketball. Players such as Maya Moore, Elena DelleDonne, Skylar Diggins, Kaleena Mosqueda-Lewis and Elizabeth Williams have set the bar for future classes. Players like Breanna Stewart, Moriah Jefferson and Jordan Adams were joined by Diamond DeShields, Tyler Scaife and Brianna Turner.
In our first tip sheet from the evaluation weekend, we focus on some up-and-comers trying to etch their names at the tops of their classes with the aforementioned stars.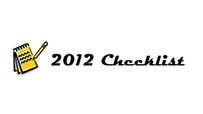 Brittney Sykes, Philadelphia Belles (Newark, N.J.): Joining short the list of "Most Improved" was the 5-foot-9 Sykes. On a team without a dedicated point guard, she showed her versatility and was one of the most talked about prospects from those college coaches whispering along the baselines of the Boo Williams Sportsplex. The quickness in her first step, be it off the catch or coming out of change-of-direction moves, is up there with the best in the class. The blur with the ball is due to raw quickness and a long gait that seems to cover as much ground as a 6-footer. She beat several players known for their on-ball defense and got into the paint. The area that needs refinement is on the finish. She hits the lane at such a rapid pace that she needs a little more touch on those shots inside of seven feet. She elevates near rim level so getting comfortable with a finger-roll finish with both hands could make her one of the premier slashing scorers on the East Coast.
Meghan Creighton, Philadelphia Comets (Chester, Penn.): One of the most important things scouts look for at the point guard position is how a player handles herself under pressure. For the 5-7 Creighton, she is as cool as the other side of the pillow. Her decision making stood out this weekend as she facilitated and distributed within the Comets offense, attacked when defenders overplayed her and showed she can come off a down screen and shoot the 3-ball. Her catch-and-shoot range extends several feet beyond the arc. Her assertiveness far exceeded what we saw from her this winter at Archbishop Carroll High School (Radnor, Pa.). She proved she will be a rock solid point guard whether she goes to an Atlantic 10 program or finds a home in the Big East. There are flashier options but when it comes to results, Creighton gets them.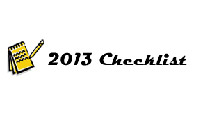 Dakota Gonzalez, Utah Flight Blue (Pocatello, Idaho): In the Northwest, everyone seems to know about the Gonzalez twins. The duo of Dakota and Dylan Gonzalez burst onto the scene last year with athleticism and a willingness to get after the opposition defensively. Dakota Gonzalez had a great showing with a Utah Flight team that everyone wished was in the top bracket. Comparing her game to last summer's, her frame has filled out and she is much stronger physically and with the ball. Her vocal leadership was also a notable improvement. This allows her to play the point and she showed the patience and ability to take care of the ball while her team gets into its half-court offense. She still has a way to go in becoming a more dependable scorer, but the progress is definitely exciting for the schools recruiting her. A year ago it wasn't all that plausible to see Gonzalez running the point but she is starting to look like a solid 5-10 combo guard.
Rebekah Dahlman, North Tartan (Braham, Minn.): Not to take anything away from Dahlman's individuality, but she is the next in a long line of somewhat unassuming North Tartan guards who can flat out hoop. The 5-11 combo guard has deceptive quickness and some flavor in her game that also catches defenders off guard, especially her spin move that she uses to put defenders trying to beat her to the spot in the middle of the lane, only to end up giving her position for a layup. She does a good job of attacking when angles are there and most of the time kept from forcing things when the defense is in position. The few times she did force things and turned the ball over, she seemed to learn from the mistake and not fall into the trap of just trying harder at the exact same thing the next time down the floor.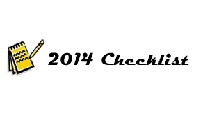 Ariana Freeman, BWSL Maryland 15U (Manassas, Va.): Getting a player, in any class, who is comfortable communicating verbally throughout the game with her teammates is a premium trait. So finding it from a prospect who is just finishing up her freshman year is a sign of great things to come in the rising sophomore class. Freeman's mental maturity isn't the only thing ahead of the curve in her game. Physically she has strength and athleticism on par with players in older classes. She uses her physical gifts on both sides of the court and isn't afraid of contact. When she's knocking down shots she's really special and improving her consistency from mid-range will be a big next step in her development
Gabby Green, East Bay Xplosion Black (Oakland, Calif.): Seeing Green competing against the top competition several years her senior is exactly what she needs. At St. Mary's High School, she had solid numbers for a freshman on a 30-5 team. Her decision making is promising but with her length and quickness she needs to get more comfortable playing through and initiating contact, something that happens on every possession at the level her EBX club team played in at Boo. She can get into the paint with her quickness and use her length to extend up to the basket to score. Physically, she has so many tools there are dozens of things you could think to add to her game because her ceiling is so high. But a consistent and steady improvement against elite competition is what folks will be looking for this summer. Her first test this past weekend was a success in that regard.
Follow us on Twitter, where you can ask questions and get instant updates.
Become a fan of the site on Facebook and get updates in your news stream.
Discuss this on our Message Board
Chris Hansen is the national director of prospects for ESPN HoopGurlz and covers girls' basketball and women's college basketball prospects nationally for ESPN.com. A graduate of the University of Washington with a communications degree, he has been involved in the women's basketball community since 1998 as a high school and club coach, trainer, evaluator and reporter. He is a member of the McDonald's All-American team selection committee. Hansen can be reached at chris.hansen@espn.com.