CHAPEL HILL, N.C. -- The NCAA permits Division I recruiters 26 days to observe non-scholastic events beginning with last weekend's three-day evaluation period. The 12th annual Deep South Classic brought together 320 teams from 30 different states and Canada to keep 23 courts busy from tip off Friday morning to the final buzzer Sunday afternoon. College coaches lined the floors at Duke, North Carolina and North Carolina State to take in the club season's first action and there was plenty of talent on hand to catch their attention as well as ours.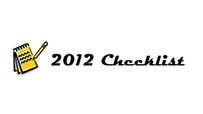 Dominique Brooks, X-Citement (South Holland, Ill.): This 6-foot-4 post/forward has been on the radar for some time now and may well be ready to hit full stride this summer. The combination of size and mobility makes her a factor in the halfcourt as well as on the break. The fact that she's active at both ends and demonstrated a willingness to mix it up physically makes her potentially an impact player any time she's on the floor. Offensively, Brooks is being more and more assertive posting for the ball and is well beyond effective at keeping her defender sealed when she flashes into the paint. Her moves on the catch are evolving and much more refined than in the past. She's reading defenders and making decisions rather than just relying on her physical assets, ultimately leading to much cleaner and simple looks at the rim. Defensively, and on the boards, she's a presence and produces consistent results. Most impressive may be her hitting the floor for loose balls, which she did several times, resulting in a couple of extra possessions for her and her teammates.
Sydney Moss, Kentucky Premier (Union, Ky.): Moss offers up one of those versatile inside-out games that causes headaches and nightmares for opposing defenders. Her size and explosiveness challenges any matchup on the perimeter or in the post. She's most effective at the small forward spot, exploiting an impressive first step to get to the rim or to knock down the pull up. There's no hesitation to take it into traffic and she's got the frame and strength to finish with contact and get to the line time and again. The elevation on her jumper is eye catching and gets her a great view of the rim without defenders in her face. The ball handling is sound and she uses it efficiently but she will need further advancement to find herself at home in the backcourt at the next level. On the defensive end she can again provide contributions at both the guard and forward positions. The same size, strength and quickness that make her an offensive threat allow her to take away options from opponents playing any position.
Aaliyah Whiteside, Team Memphis Elite (Memphis, Tenn.): One of the most enjoyable aspects about watching prospects over the course of their career is the continuing evolution of their game. Even more enjoyable is when that athlete is an elite player like this 5-11 guard. Whiteside established herself long ago as a recruit at the highest level of play, but she has continued to advance the skills and scope of her game almost every time we've seen her in action. The potential she demonstrated at a young age is now very much a reality and it may have her climbing even higher than her current No.35 ranking in the 2012 class. Her size and athleticism go hand in hand with an aggressive approach at both ends of the floor. She attacks with the ball in her hands but also cuts effectively without leaving defenders trying to recover. On the defensive end, she can match up with any spot on the perimeter and has the quickness and lateral speed to turn ball handlers and dictate options. She's looking stronger and playing with a maturity that should have an already crowded line of recruiters getting even longer.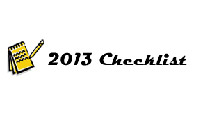 Jada Terry, United Basketball (Cedar Hill, Texas): In just a short time, the 6-3 Terry has become the poster child for hard-nosed and aggressive interior play. Add to that some additional height and physical strength and you've got an impact player who can dominate the paint at both ends. The rough edges are smoother but are still there with her ball skills and post moves. However, if effort plays a role in her ultimate success, the sky's the limit. Not many athletes leave it all on the floor like this early Texas commit. Whether it's running the floor or diving from the elbow to the block, she's moving like an Olympic sprinter and beating opponents from A to B. Her ball screens create a walk in the park for her perimeter teammates and she's an impressive option for them on the roll. Defensively, she has good lateral speed for her size and can both deny and contest against virtually any opposing post. Playing an aggressive style usually comes hand in hand with an emotional component but Terry is steady and constant in her focus and play. The best is yet to come.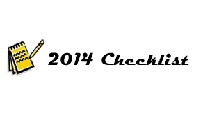 Jamie Cherry, Garner Flames (Cove City, N.C.): The pool of talented prospects in the 2014 class just seems to be getting deeper and deeper but this talented 5-5 point guard and early North Carolina commit may well be floating near the top. Quick and athletic, she's constantly pushing the ball and looking to create opportunities for herself as well as her teammates. The acceleration she demonstrates with the ball in her hands creates space, giving her good looks at defensive rotations and the scoring options in front of her. Her decision making is sound and she's just as comfortable distributing the ball as she is taking her own shots. Both the form and stroke are impressive as well as effective, whether she's taking the pull up or putting it up from deeper on the perimeter. On ball, she's an aggressive defender and has sharp vision and anticipation from the weak side. There's always a risk for commitments who come from athletes in the freshman class, but the gamble here isn't a big one for the Tar Heels.
Shakayla Thomas, Alabama Southern Starz (Sylacauga, Ala.): Not many athletes in any class have the explosiveness that this 5-11 guard demonstrated last weekend. Playing virtually every position on the floor, Thomas left players standing and simply moved bodies and cleared space like a seasoned veteran. Her first step is something you might equate with a talented tailback exploding on the snap. In traffic she's effective at handling contact and finishing among the bigs. She created looks off penetration but also connected on a high-flying pull up from the 10-foot range. Thomas is more suited for the off guard or wing spot and still needs some seasoning with her decision making, but the potential seems limitless. On the defensive end of the floor, the combination of power and quickness makes her a force to be reckoned with and a versatile asset in almost any scheme. There's a maturity to her and to many aspects of her play, with much more to come in the future.
Follow us on Twitter, where you can ask questions and get instant updates.
Become a fan of the site on Facebook and get updates in your news stream.
Discuss this on our Message Board
Mark Lewis is the national recruiting coordinator for ESPN HoopGurlz. Twice ranked as one of the top 25 assistant coaches in the game by the Women's Basketball Coaches Association, he has more than 20 years of college coaching experience at Memphis State, Cincinnati, Arizona State, Western Kentucky and, most recently, Washington State. He can be reached at mark@hoopgurlz.com.