NEWPORT NEWS, Va. -- There is never a shortage of talent at the Boo Williams Nike Invitational each April. With that we look at six additional players who stood out during the NCAA-Certified weekend from the Boo Williams Sportsplex.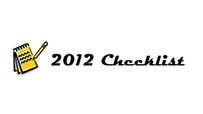 Sierra Moore, Philadelphia Belles (Hanover, Pa.): Moore showed this weekend why she is one of the most sought-after shooting guards in the country. With her chiseled physique, Moore brings energy to both ends of the floor. She is one of the tougher perimeters in the 2012 class; quick feet and hands make it easy for her to overplay passing lanes and recover without leaving gaps in the defense. One of the more notable features of Moore's game is her ability to rebound the ball. Her overall athletic ability and strength allow her to battle on the boards with taller post players. Offensively, her mid-range pull up jumper has shown improvement as she seems more confident making shots at crucial points in the game. Even when Moore is not making shots, she always finds a way to be a part of the action.
Katie McCormick, Fairfax Stars (Charlotte Hall, Md.): McCormick is a great combination of solid basketball fundamentals and a strong mental approach to the game. At 5-foot-7, McCormick may not be the biggest, quickest player on the court but she is one of the hardest workers who never takes a possession off. Her athleticism is deceptive, especially when she puts the ball on the floor where she demonstrated that she could get to the basket with minimal dribbles. As a combo guard, she can handle the ball under pressure, as well as shoot off the dribble. She reads defense well and is very savvy at getting herself open or creating shooting space when she plays the two (off) guard. McCormick, who has verbally committed to Georgetown University, is tough on defense and really digs in when she is on the ball; a perfect fit for the defensive-minded Hoyas.
Angela Mickens, Boo Williams (Staunton, Va.): Even in the talent-laden DMV, Mickens is considered under-the-radar because she doesn't live within 'The Beach" or 'The Beltway" regions. The 5-8 Central Virginia native has a lot to offer as a lead guard, with her natural feel for the position. With the ball in her hands, she can go north to south quickly, forcing defenses to adjust to her press-breaking ability. Her handle is tight enough for her to penetrate the interior defense and with her creativity, she can deliver perfect passes to her teammates. Although she looks to create scoring opportunities for others, she is very capable of creating her shot and has no problem finishing contested layups. As Mickens navigates this club season on the elite circuit, she will need to look for her own shot more on the perimeter, which will only help push her game to the next level.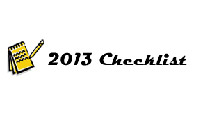 Kayla Burton, Bay State Jaguars (Newton, Mass.): Basketball purists will appreciate what this rising junior guard brings to the table. Over the course of the tournament, Burton displayed a great deal of poise and leadership for her Bay State Jaguars squad. Even when she had trouble dealing with the athleticism of opponents, she was able to quickly assess the situation and make adjustments. Burton showed she could not only get shots to her teammates in their half-court sets, but that she could score from behind the three-point line with a great deal of accuracy. She is vocal on the court and it is clear her teammates and coaches have confidence in her ability to lead.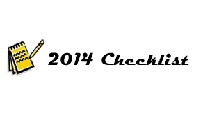 Kiemairra Haylock, GA Pistols (Riverdale, Ga.): At 6-1, it is easy to envision Kiemairra Haylock as a college-wing player. She is very quick off-the-bounce and has the ability to attack the basket at rim level. Haylock has quite a few moves in her arsenal, including a floater where she changes hands in the air. The lefty has a smooth stroke from long range and isn't hesitant to pull the trigger when she is open. With her agility and size, she is a good perimeter defender, capable of taking away passing lanes and contest shots. Haylock has huge upside and projects well as a major DI player.
A'ja Wilson, Palmetto 76'ers (Hopkins, S.C.): Wilson may be the prototype for the next generation of basketball player as a 6-3 wing guard. Blessed with amazing DNA, she is long, ultra-athletic with a wingspan that goes on forever. It is rare to find a player so young who can defend the way that Wilson does. Her balance is great and that allows her to slide laterally with smaller opponents. When she blocks a shot -- which happens at least once a possession -- she times it perfectly, exploding up in the path of the ball. She has a high basketball IQ and she understands how to play without the ball. Her shot has a high release and she is strong enough to get it off against a double team. Wilson has the talent and potential to have her name mentioned among the top players in the talent-rich 2014 class.

Follow us on Twitter, where you can ask questions and get instant updates.
Become a fan of the site on Facebook and get updates in your news stream.
Discuss this on our Message Board
Discuss this on our Message Board
Lisa Bodine is a national evaluator for ESPN HoopGurlz. A native of Queens, N.Y., she began her coaching career in 1993 with the NY Gazelles, has coached with D.C.-based Team Unique, and in 2009 she was named DAC Co-Coach of the Year after leading Wakefield Country Day School in Flint Hill, Va., to its first-ever conference title. She can be reached at lisa@hoopgurlz.com.