RICHMOND, Va. -- For years, Blue Chip Basketball's events have been sprawling, bastions of talent, featuring all levels of college-basketball prospects. This year, operator Bill McDonough came up with the novel idea of an invitation-only, separately-certified tournament-within-a-tournament called the Center Court Challenge, played appropriately on the center courts of Virginia Commonwealth's Siegel Center during the spring-evaluation weekend. The move served to congregate some of the region's best traveling teams for more convenient viewing.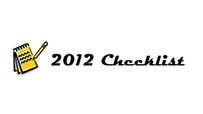 Faith Randolph, Germantown Lady Panthers (Derwood, Md.): It's difficult not to fall in love with Randolph as both a player and prospect. She is a lightning-fast, shifty point guard who appears somewhat more diminutive than her listed 5-9, but is cut and powerful, able to take and dish a lick. Off the dribble, she doesn't just rely on mesmerizing defenders with a rapid succession of dribble moves -- hers are quick and to the point -- but is among the best in her class at incorporating head and shoulder feints. If her defender retreats, Randolph will just keep claiming space until she gets to the rim; she's also just as likely to leave that defender in her dust. Her jump shot gets truer as the stakes grow. Her most likeable trait is her competitiveness, her willingness and ability to put her team on her back, generate shots with her defense and make or create them.
Brianna Butler, Exodus NYC (King of Prussia, Pa.): In the past, she's been hit and miss, but the version of Brianna Butler on display in the latter stages of this tournament is the one who inspired ESPN HoopGurlz to rank her No. 8 in the class. She has a beautiful, easy, tightly spinning jump shot, which she can rain from about anywhere on the court. She also has the dribble moves and instincts of a point guard, but the advanced body, at 5 feet 11, of a college-level shooting guard. The rub, in the past at least, is that sometimes the only place to see Butler's abundant skills was during warmups, as she frequently deferred to her band of highly touted club teammates. Unselfishness of course is a coveted quality, but schools generally are not recruiting the upper reaches of a given class in search of complementary players; they are looking for alphas. This being Butler's recruiting year, on a team that now needs her to pull, perhaps she has just served notice.
Samantha Clark, Central Jersey Hawks (Neptune, N.J.): Let's be clear: Clark likely is the slingingest post or forward in this class, whether on the trail or setting up beyond the arc in a halfcourt setting. Teams at the high-school and club level sometimes try to use speed to pressure her on the perimeter, but she plays with great confidence and composure. Clark is a more-than-competent passer, which gives her something to play off her shot, and dribbles well enough to act as a pressure outlet. In this event, she also revealed some eye-opening inside skills, performing things you'd spend a lot of years trying to teach posts -- squeezing and shielding a rebound with her body, for example, or walking a fronting defender up the lane to create space for a lob. This kind of stuff, if dispensed with greater frequency, especially against elite-level opposition, will help dispel the notion of Clark as a finesse "big" who simply frequents the outer limits, and significantly increase her stock in a high-demand atmosphere for post and forward prospects.
Brianna Thomas, Lady Runnin' Rebels (Gettysburg, Pa.): Tierney Pfirman's glaring star power had a tendency to obscure her Runnin' Rebel teammates, but her stress-fracture-imposed absence helped cast Thomas in a different light. Shoehorned into more of a lead role, Thomas revealed herself as a long, athletic and multifaceted wing-guard. She is an elastic and smooth athlete who plays with a toughness, standing in to take charges, for example, or going hard to the rim when defenses part. At 5-10, she also shoots the three, passes, defends and handles the ball well enough. It's hard to figure what Thomas is missing -- other than opportunity.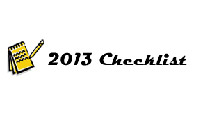 Haley Bauer, Maryland Heat (Walkersville, Md.): Basketball being such an intrinsically size-hungry sport, you see all kinds of forced-fit players -- posts playing wing, wings playing the point and the like. At 5-10, Bauer isn't one of those. She may have speed best described as medium-fast, but she definitely has a comfort zone as a lead guard. She's long and strong and plays without fear and with kind of a strut. She gets the ball up court quickly, and to teammates when and where they need it. Bauer also will explore space in the lane, where her size serves her well. It also serves her well from deep, where she has a nice, even release from three.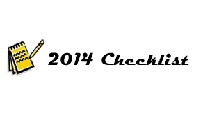 Kelli Prange, Germantown Lady Panthers (Gaithersburg, Md.): The 6-2 Prange missed most of her freshman season at Damascus (Damascus, Md.) with a tear near her left quadriceps, but finished it with a clear warning -- 24 points, 12 rebounds in a regional championship -- of things to come. Not much later, she is mixing it up with a different, higher level of talent and still showing signs of future success. Though her game is not built on speed and athleticism, Prange moves well for her position and offers versatility, which is the quality that separates most forward prospects. She can and will go hard off the dribble, and is a competent passer. Prange also has a very soft touch from mid-range and around the basket, but, though she has height, isn't necessarily long and must figure out how to contribute defensively, though not necessarily as a shot-blocker.
Follow us on Twitter, where you can ask questions and get instant updates.
Become a fan of the site on Facebook and get updates in your news stream.
Discuss this on our Message Board
Glenn Nelson is a senior writer at ESPN.com and the founder of HoopGurlz.com. A graduate of Seattle University and Columbia University, he formerly coached girls' club basketball, was a co-founder and editor-in-chief of an online sports network, authored a basketball book for kids, has had his photography displayed at the Smithsonian Institute, and was a longtime, national-award-winning newspaper columnist and writer. He can be reached at glenn@hoopgurlz.com.