CHAPEL HILL, N.C. -- With talent at every corner during the NCAA-certified spring evaluation period, we take a look at five prospects who stood out at the 2011 Deep South Classic.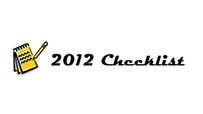 Katie Collier, Tree of Hope Elite 17U (Covington, Wash.): Collier, the 6-foot-2 forward, is the complete package. She has a long athletic frame and long arms and she finishes well in the paint with a good low-post game. She also has a nice mid-range shot and she's a threat from beyond the arc. Collier is an efficient ball handler and a good passer for her size. She battled on the boards and blocked several shots. She did a great job communicating on defense and was a very vocal leader. Collier displayed all the necessary traits that will help her be successful at the next level.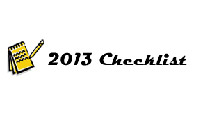 Abrea Harris, Lady Phoenix Prospects 16U (Charlotte, N.C.): Harris, the 5-9 throwback point guard, has a style reminiscent of Lakers Hall of Famer Earvin "Magic" Johnson. Harris plays the position the way it is supposed to be played. She commanded the Lady Phoenix offense like a world-class conductor. Harris used her superior court vision to drop no-look dimes like she was setting up the strings section of an orchestra. Harris knew exactly when to push the tempo or slow it down, taking chances with pinpoint passes from impossible angles. Harris also showed the ability to attack the paint and score in traffic using a really effective scoop shot as well as a one-hand floater. Defensively, Harris gambled and took several risks that led to her having double-digit steals against a methodical Kentucky Premier squad. Although no official stats were kept, it's a safe bet she notched a triple-double. Once Harris develops a more consistent 3-point stroke, some lucky BCS program will feel like they hit the jackpot.
Madison Blackwell, Capitol City Comets 15U (Columbus, Ohio): Following the footsteps of a famous parent is never easy. And being the daughter of Georgeann Wells, a former All-American basketball player at West Virginia University who became the first woman to register a dunk in an official NCAA basketball game, is a daunting task. But Blackwell, the silky-smooth 6-2 wing, is well on her way. Blackwell is long, athletic and a well-rounded prospect. She played multiple positions; at one point she even appeared to be playing the point forward, being responsible for breaking the Lady Lightening Silver press. Blackwell uses her long arms to defend both on the perimeter and in the post. She rebounds well and can score in a multitude of ways. Blackwell has a soft-shooting touch on the perimeter and in the paint. Defensively, Blackwell displayed a very high IQ in regards to understanding the sometimes overlooked on-ball and help-defense concepts. She also did a good job blocking shots and jumping passing lanes. Blackwell's continued development will have several Division I coaches following her footsteps.
Rachel Persall, Alabama Twister Elite (Cullman, Ala.): The 5-8 combo guard is feisty and crafty. She stroked multiple treys. She finished well off the break; attacked the rim; and either finished or dropped dimes to her teammates. Persall also displayed a nice mid-range touch. Defensively, she played aggressive on-ball defense and made a living off of pressuring her opponent and creating turnovers. Persall needs to add strength and continue to develop her game because she has the tools to be a sleeper Division I prospect.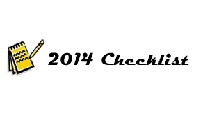 Jordin Canada, Cal Sparks Gold 17U (Los Angeles, Calif.): The term "scoring point guard" describes the 5-7 Canada perfectly. She showed excellent ball control using her handles to weave through the Lady Fire pressure defense. She consistently split double-teams and attacked the basket, absorbing contact and finishing at the rim. Canada has a nice crossover-hesitation dribble move that is very effective in creating space to get her mid-range jumper off. She also has a good 3-point shot along with a sweet pull-up shot. Canada was able to get to wherever she wanted on the floor; her ability to score and attack the gaps and kick the ball out to a hot 3-point shooting teammate, Courtney Jaco, kept the Sparks in the 17U Sponsored Division Bracket B championship game against the Lady Fire. Unfortunately, Canada's efforts weren't enough to overcome a tough Lady Fire club, but to her credit, she battled to the end. Canada definitely has the complete package to be considered one of the best scoring point guards, regardless of class.

Follow us on Twitter, where you can ask questions and get instant updates.
Become a fan of the site on Facebook and get updates in your news stream.
Discuss this on our Message Board
Prentice Beverly is editor of BamaPrepGirls.com, a scouting website that covers Alabama. He is the author of Navigating the Maze Grassroots Reference Guide to Women's Basketball College Recruiting. He coached on the club circuit as well as the high school level for over 15 years.