CHAPEL HILL, N.C. -- Here's a look at some of the notable players at the Deep South Classic spring-evaluation tournament in North Carolina's Research Triangle.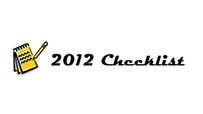 Alexis Lloyd, Lady Fire (Chicago): This 5-foot-10 guard/forward plays under the shadow of her other teammates for most of the time, but when they need a basket they know exactly who is tough enough to get it done. Lloyd broke her hand the first day and continued to play in the next four games. She is a good-sized player who can be utilized anywhere from the point guard to swing-forward. Her quick first step allows her to take advantage of any mismatch on the offensive and defensive ends. She has a college-ready build with solid upper body strength and deceivingly fast speed when she decides to turn it on. Lloyd has a knack for the ball on the defensive rebound and has enough strength to defend a post player on the box out. There is no doubt she has a clear understanding of the game. She can see the floor shift on defense and sets up to take the charge. She is certainly not afraid to sacrifice her body on both ends of the floor as she would dive for the loose ball to save a possession and take multiple charges to take away the opponent's momentum. She will have to sit out until July to let the two broken bones in her hand heal, but we can expect a strong finish to the summer from Alexis and her steadfast mentality.
Ashley Santos, Lady Lightning (Bartlett, Ill.): This 6-foot guard has great size and a great range of offensive abilities that make her a matchup nightmare for the defense. She is a hard-nosed defender who can use her strength to guard the taller swing players and use her size to smother the shorter guards. Santos is very confident in her offensive play as she is not afraid to pull up from anywhere on the floor. With one of the smoothest strokes from behind the arc, she has proven to be deadly off of the double screen. If her shot is not falling, her first step is quick enough to get past most people defending her and she is a solid finisher under the basket. This is a very exciting player to watch with the ball in her hands as she can score with a reverse layup, behind the back pullup, and has a variety of spin moves that result in a floater through the lane. She is most effective as an off guard because she moves so well without the ball. Santos can make the read off the screen to either fade for the three or slash to the paint for a short jumper. She is an obvious student of the game and we can expect a big summer for her.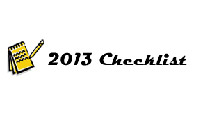 Kai James, Miami Suns (Palm Beach Gardens, Fla.): Standing 6-5, this center is a force to be reckoned with in the paint. James has a college-ready body and shows great upper and lower body strength on rebounds. She is not afraid of contact in the lane and is very skilled at establishing an early position on the offensive end to gain the advantage on the smaller defender. She can run the floor but her conditioning will have to improve so she can stay in the game for longer stretches. James has all the potential in the world with her size and she shows a variety of offensive skills under the basket. Her size is impressive, but she has great hands and can catch anything and she also has good touch around the paint. As long as her conditioning progresses, the sky is the limit as far as talent goes and we can expect great things from her in the near future.
Kelsey Plum, Wiggins Waves (Poway, Calif.): The word to describe Plum would be "playmaker." She gets everyone on the team involved and knows when to distribute the ball to the open man and when to get to the basket herself. She is a crafty left-handed point guard with a strong court sense. She proved her arm strength with accurate full-court passes that led to open layups for her teammates. This is a fundamentally sound point guard who can slice through the defense with her handles or consistently hit the open 3-point shot. Plum can make quick decisions through traffic and moves exceptionally well without the ball and she also off screens when she is hot from the three. The mid-range game is solid as she can penetrate to the foul line and then use her stepback to create space for a jumper over the taller defenders. Her confidence is unwavering as a shooter when she is hot from the 3-point line and she displays an excellent quick release as well. She has all of the characteristics of a floor general and determines the pace of play as she looks to push the ball after each defensive rebound and turn it into a transition basket.
Keena Samuels, Alana Beard's Future (Upper Marlboro, Md.): Samuels was one of the most impressive defenders in the tournament. She plays a lot bigger than her height would suggest and plays with a great deal of confidence on both ends of the floor. A very strong rebounder, she has a knack for knowing where the ball is coming off the rim. Samuels always seems to be around the action and she is involved in almost every 50-50 play in the game. Her tenacious and scrappy mentality is covered by her smooth play in the open court as she is a great facilitator at the point and an effective scorer on the wing. Her court vision is extraordinary as she sees openings that most people would be hesitant to thread a pass through and she has an explosive first step that makes her very difficult to guard one-on-one. She is creative in the lane and floats by defenders to make plays that seem effortless. Her decision making is improving as she gains an understanding for the game and that will make her a guard to keep an eye on this summer.
Follow us on Twitter, where you can ask questions and get instant updates.
Become a fan of the site on Facebook and get updates in your news stream.
Discuss this on our Message Board
Rebecca Gray is an intern for ESPN HoopGurlz. She previously wrote a column for the website about her experiences as a freshman on basketball scholarship at the University of North Carolina. She transferred to and played at Kentucky and now plays basketball and golf at Union College. A 5-foot-10, sharp-shooting guard out of Georgetown, Ky., Gray was named Miss Basketball in the state of Kentucky after averaging 25.6 points, 6.3 rebounds, 4.1 steals and 4.8 assists during her senior season at Scott County High School. She can be contacted at rebecca@hoopgurlz.com.