EVANSTON, Ill. -- The NCAA spring Evaluation weekend may have come and gone but there is no shortage of action in gyms across the country as the club-basketball season hits full stride. The Great Plains Qualifier was operated by U.S. Junior Nationals this past weekend. Northwestern University served as the tournament's headquarters and provided three of the 16 courts of action. Six different states were represented by 96 teams competing in the two-day event and competitive games as well as eye-catching individual play were abundant throughout.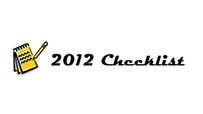 Jewell Loyd (Lincolnwood, Ill.), Midwest Elite: One of the things that sets elite level prospects apart from the crowd is their ability to improve and advance their game no matter what level they've reached. Loyd has USA Basketball on her resume and a recent verbal commitment to national runner-up Notre Dame on the books and she continues to play as if she's got something to prove every time she steps on the floor. The 5-foot-9 guard is an impact player in virtually every aspect of the game and now plays with a maturity and confidence that allows her to relax and make the most of both her basketball and athletic skills. With the ball in her hands not many of her perimeter peers have either the acceleration or elevation to play her straight up. Those who look for a defensive cushion pay with a great view of her jumper. Her crossover and stepback both create open looks and penetration almost at will. It would be a mistake to underestimate her on the defensive end of the floor as that same footspeed makes her an aggressive on-ball defender who can contain the penetration of even the quickest opposing ballhandlers. More than anything, what catches your attention with Loyd is her approach to every possession as if the game is on the line.
Mckenzie Piper (Iowa City, Iowa), All Iowa Attack: One of the greater compliments offered to prospects by college recruiters is the observation that she simply "makes plays." This versatile guard has the size and skills to make play after play and does so in many ways. The ability is there to put the ball on the floor and get into the paint to create shots or looks for her teammates. Her pullup is more and more reliable and the confidence with which she uses it is appropriate and warranted. The stroke and range are there as well to take advantage of the deeper perimeter jumpers that come her way. On the break she sees the floor and makes good decisions whether to kick it ahead or even to pull it out and look for a better option. At 5-11 she has good size and a solid physical build that necessitates a bigger guard or wing defensive matchup. Piper is one of those players opponents hate to face as they'll have to be ready to compete for every ball on the boards or on the floor.
Maggie Lyon (Wilmette, Ill.), Midwest Elite: Opponents facing the Midwest Elite will be making a major error if they focus their defensive efforts on standout guard Jewell Loyd. The growth and diversity in the skills of this 6-1 wing is impressive and the threat she poses will have to be respected both in transition and the halfcourt. The left-hander always has shown the ability to shoot the ball. She's now much more adept at creating her own looks and is effective with the pullup or taking it all the way to the rim. Lyon has a great combination of size, ballhandling and an attacking mentality that makes her a challenge to match up with defensively. She got by her defender time and again and demonstrated an improved ability to read defensive rotations off the drive. With her increased scoring threat she'll need to set up opportunities for her teammates more often and distribute the ball to keep defenders honest. Physically she's strong and shows no hesitation in mixing it up at either end of the floor.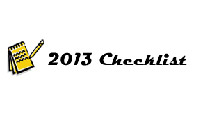 Joanna Hedstrom (Shorewood, Minn.), North Tartan: There may not be a deeper club-team roster than you'll find with the North Tartan 17's, which finished the weekend undefeated. As difficult as it might be to stand out among that kind of crowd, this 5-9 combo guard offered up some consistent and productive play. More than anything her awareness of the floor was evident and helped her facilitate the offensive output from her many talented teammates. Playing primarily at the point she handled the ball effectively on the break and utilized good vision in kicking it ahead to teammates out in the lanes. In the halfcourt she was able to penetrate and force defensive rotations leading to both shots and simple interior passes. Her own scoring was more an exercise of taking advantage of what defenses surrendered rather than creating her own but the possibilities are there in her individual attack. She's got good size with a lean build and the potential to add some growth.
Andrijana Cvitkovic (Culver, Ind.), Spiece Indy Lady Gym Rats: The Gym Rats may have cornered the market on the size and skills commodity this summer with both Taya Reimer and this 6-2 Euro-skilled forward. Combining sharp ballhandling with impressive size and a solid build, Cvitkovic has the potential to be a threat at both the forward spot and on the wing. There's no hesitancy to create off the dribble and she has the ability to get to the rim and finish in traffic. At the same time she can post up and has the frame and wingspan to seal defenders of almost any size. That size comes with agility and speed as well making her a threat in transition and giving her the potential to defend on the perimeter. Notice the word "potential" as there still is refinement to be done. On the glass she demonstrated a willingness to go get the ball and was quick with the outlet or to clear it with the dribble. The possibilities and what she can ultimately do with them are limitless and entirely up to her.
Jessica January (Richfield, Minn,), Minnesota Suns: This 5-9 guard catches your attention with an explosiveness that is rare on any level. Of course, winning two state titles in her freshman track season last spring might provide some evidence that she's going to be difficult to stay in front of defensively. January adds to the mix some sharp, low and quick ballhandling, including a lethal crossover to penetrate anytime she desires. Occasionally she gets herself stuck in traffic and might have been better served attacking another way; her choices are evolving and she picks her spots efficiently on the whole. The pullup looks good and can be a real asset for an attacking style like hers. She can take the outlet and push the ball in transition or get out in the lanes if she's not the handling it herself. On the defensive end those same tools give her the potential to be a top tier defender and she exhibited some quick hands that may well rival her flying feet. With all her physical assets and a sound base to her fundamental game, it's up to her the price she wants to pay and how far she wants to go.
Follow us on Twitter, where you can ask questions and get instant updates.
Become a fan of the site on Facebook and get updates in your news stream.
Discuss this on our Message Board
Mark Lewis is the national recruiting coordinator for ESPN HoopGurlz. Twice ranked as one of the top 25 assistant coaches in the game by the Women's Basketball Coaches Association, he has more than 20 years of college coaching experience at Memphis State, Cincinnati, Arizona State, Western Kentucky and, most recently, Washington State. He can be reached at mark@hoopgurlz.com.