EVANSTON, Ill. -- The Great Plains Qualifier might have been in its first year, but the talent on hand made it feel like it's been a long-standing tradition for the region's top club programs to be on hand. We take a look at more prospects in the Greater Chicago area.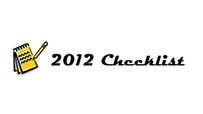 Katie Brewer (Indianapolis, Ind.) Indy Outlaws: The 6-foot-2 forward brings both good size and versatility to a roster. A true combo-forward, Brewer showed that she can handle the basketball in the open floor with ease. In the halfcourt, she displayed a smooth left-handed shooting stroke, stepping all the way out beyond the 3-point line to knock down open jumpers. Having already committed to Butler, Brewer will look to use her game to help the women's program experience similar postseason success that the men have enjoyed the past two seasons. Adding a consistent mid-post game will only enhance her chances of doing just that.
Marissa Janning (Watertown, Minn.), North Tartan: Janning's game includes virtually every aspect that coaches look for in a point guard. The 5-8 floor general controls the tempo with her activity level on both ends of the floor. Verbally committed to Creighton, she defends well both on and off the basketball, creating a challenge for opposing point guards to get their team's offense initiated. In addition, the lefty can knock down the open 3-pointer and hit the pull-up jumper in transition from 12 feet.
Alyssa Johnson (Estherville, Iowa), All Iowa Attack Mauro: A tough 6-2 post player, Johnson is a true back-to-basket presence. Boasting a high activity level, she is ready and willing to get her hands dirty in the paint fighting for rebounds or blocking shots. Doing whatever needs to be done for her team to win seems to be a staple of Johnson's game. Her commitment to defending post players makes her unique in this age of post prospects. The Northern Iowa commit uses her body well to keep the opposition from scoring on her on the low block.
Amanda Moore (Seymour, Ind.), Spiece Indy Gym Rats: Arguably one of the class' top standstill jump-shooters, Moore is headed out west to play at Loyola Marymount, but not before burning up nets throughout Indiana and the Midwest alike. Her penchant for knocking down open looks is enhanced by her ability to defend talented perimeter players. During a pool-play game on Saturday, the 5-9 wing jumped into a passing lane to make a deflection, chased down the ball and finished with a layup before the opposition could react to her causing the turnover.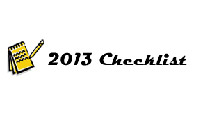 Jadda Buckley (Mason City, Iowa), All Iowa Attack Jensen: The nice mix of attacking the lane off the dribble and 3-point shooting range make Buckley, a 5-9 guard, a potential offensive threat from anywhere inside of 23 feet. She also caught our eye with her solid ball skills and the willingness to get teammates involved. For the slender-framed shooting guard, learning where to take that outside shot to keep defenses honest and help her team put points on the board appears to be the next step in her development.
Savanna Trapp (Esko, Minn.), North Tartan: It's rare to see a 6-8 girl on the hardwood; it's even more rare for her to be as coordinated as Trapp is at this point in her career. The comparisons to former All-Big Ten first-team center Allyssa Dehaan (Michigan State) by Midwest fans are inevitable. But unlike Dehaan, Trapp is still growing into her frame. Trapp has good hands and good feet for an underclass post prospect. She does an excellent job of catching the basketball and keeping it high out of the reach of the defense. Only time will tell how quickly she grows into her frame, but the foundation is there for her to continue to emerge as a post to be reckoned with.

Follow us on Twitter, where you can ask questions and get instant updates.
Become a fan of the site on Facebook and get updates in your news stream.
Discuss this on our Message Board
Brandon Clay is a contributor and national recruiting analyst for ESPN HoopGurlz. He is also the publisher of the JumpOffPlus.com National Scouting Report and the owner of Peach State Basketball, Inc. Clay has been involved in the community since 2001 as a recruiting analyst, event operator and trainer. He can be reached at bclay@peachstatehoops.com.