POMONA, Calif. -- Between the NCAA spring evaluation weekend and the July recruiting period an ever growing number of events are becoming staples on the club basketball circuit. The West Coast Spring Invitational has quickly evolved into one of the most competitive tournaments attracting top tier programs and national evaluators from around the country. Hosted by the West Coast Premier Basketball Club, 88 teams competed in four different divisions over a two day period offering up some impressive individual performances and a preview of some of the basketball we have to look forward to this summer.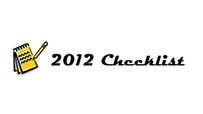 Brittney Martin (West Point, Utah), Utah Flight: Ranked No. 35 in the recently released ESPNU HoopGurlz 100 for the 2012 class, this 5-foot-11 wing demonstrated the potential to climb even further up the rankings ladder. Athletic, smooth and fluid, with the ball in her hands she's a challenge to virtually any defender. Her first step is explosive but she adds to it the ability to get defenders out of their stance at will. Her hesitation and change of speed is difficult for opponents to ignore and she reads them confidently as she attacks. Once in traffic she combines solid body control and a deceiving power game to be effective in traffic and finish efficiently around the rim. The perimeter threat is there but not as consistent as her attack off penetration. Off the ball she can be stagnant at times but offered a few glimpses of some impressive cutting that could serve her well if applied more often. On the defensive end she's aggressive on the ball and quick to help and rotate from the weakside. Martin works hard and the effort is there, but it's measured and she picks her spots. In transition, both offensively and defensively, she'll be there when in the middle of the action but seems content to trail if the play is out in front of her. She'll need to bring it every possession to take full advantage of her game and make her a true impact player.
Destini Price (Lancaster, Calif.), Team Reign: As college recruiters begin to look for more and more size on the perimeter, players like this 6-foot combo guard are going to become a commodity. Price is an impressive mix of size, skills and athleticism and can create matchup challenges for opposing defenses. She's got good quickness and speed that allows her to exploit smaller defenders. Add to that some sharp individual skills with the ball and she has little trouble finding her looks either on the perimeter or off the drive. The pull up is there as well as some deep range that she's not hesitant to take advantage of. In fact, that willingness might be her Achilles' heel right now as her shot selection has some moments where it seems to lack a conscious. Being the scoring threat that she is puts her in the position to set up those players around her for better looks and several sharp passes demonstrated the ability to do so. That same size and athleticism serves her well defensively as she has the ability match up with shorter and quicker opponents. She can be an asset in pressing and trapping situations as well as a strong rebounding presence from the guard spot. Her emotions got the best of her a couple of times but if she keeps them in check she can bring something special to the floor.
Jennie Simms (Accokeek, Md.), Boo Williams: This 6-0 wing/forward is the kind of player few coaches ever want to be without. To say that she's active and involved in almost every play would be a tremendous understatement. In both the halfcourt and in transition she plays with an aggressive and physical approach that keeps her in the middle of the action time and again. The No. 80 prospect in the 2012 ESPNU HoopGurlz 100 has the speed and quickness to get out and run the floor with the guards but the frame and strength to mix it up inside with the bigs. Her willingness to attack off the dribble created several scoring opportunities and she demonstrated an ability to pass the ball on the interior when the helpside rotations came her way. Not many players on hand burned more calories over the weekend as Simms who was a constant factor both on the break offensively and in transition defense. Football coaches love players who, in their words, "fly all over the field" and she does the same on the hardwood. Her effectiveness on the boards provided multiple second looks and finished the defense on a regular basis. Defensively she's quick laterally when matched up with smaller opponents and physical and aggressive when taking on opponents with size. She'll need a deeper arsenal of offensive weapons to call on down the road but her game is beginning to take on a colligate look already.
Keitra Wallace (Brea, Calif.), Team Taurasi: Another player who provided her teammates with impact play possession after possession was this physical and aggressive 5-11 guard. Showcasing some sharpened ballhandling skills and impressive court awareness, Wallace brings a diverse and improved game to the floor. She can create off the dribble but is adept from 15 feet as well. Her strength lets her take smaller match ups down low but the quickness is there to exploit opponents who go with height over speed. Penetrating repeatedly, she navigated traffic and created both shots and passes. The pull up looks to be a weapon she can call on with confidence but she's just as content to take it all the way to the rim. Additionally her willingness to take the physical hit from helpside defenders and enabled her to make multiple trips to the line. Wallace is a strong rebounder at both ends of the floor and will clear space to come up with the board. She did exhibit some fatigue in the last game of the event but still found a way to keep herself in the middle of things. There's an important summer in front of her.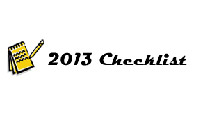 Jasmine Caston (DFW), Plano, Texas: This 5-9 combo guard appears to be on the edge of taking her game to an elite level. In transition or the halfcourt her constant and attacking style created shot opportunities as well as forced defensive adjustments leading to good looks for her teammates. She slashes off the dribble although she still plays somewhat upright at times. Her hesitation move drew defender after defender from their stance and allowed her to accelerate past them with ease. The form on her shot is sound but tends to go to a forward motion off the pull up or when rushed. Caston has solid speed and quickness that serves her well at both ends of the floor. On the ball she's a quick and anticipating defender with harassing hands. On the weakside she tends to become ball oriented but her physical agility allows her to recover. She showed some frustration with officiating a couple of times that she'll need to let go of to stay focused on the next play. Her game has a lot of tools and considerable potential for her to embrace and take advantage of.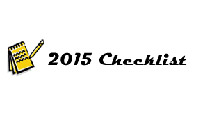 Katie Lou Samuelson (Huntington Beach, Calif.), Cal Swish: The third installment of the Samuelson basketball saga may well be showing the potential to be the best yet. Already standing 6-2 and following suit with the family tradition of perimeter touch and range, the diversity in her game is going to keep some opponents up at night. Showing an ability to read defenders and make advanced decisions, it's hard to imagine she's yet to play her first varsity game. She utilizes sound shot fakes as well as competent ballhandling to improve her looks. Her size still has her upright to a degree as she puts the ball on the floor but she gets from A to B without much difficulty. Her 3-point effectiveness demands a close out on the catch and there's no hesitation about putting it up. Despite her proficiency, she'll still need to refine her shot selection to keep defenders honest and to avoid being a one dimensional threat. Her movement on both ends of the floor is fluid and efficient. Defensively Samuelson anticipates well and is active on and off the ball. Keep watching, the third time's already a charm.

Follow us on Twitter, where you can ask questions and get instant updates.
Become a fan of the site on Facebook and get updates in your news stream.
Discuss this on our Message Board
Mark Lewis is the national recruiting coordinator for ESPN HoopGurlz. Twice ranked as one of the top 25 assistant coaches in the game by the Women's Basketball Coaches Association, he has more than 20 years of college coaching experience at Memphis State, Cincinnati, Arizona State, Western Kentucky and, most recently, Washington State. He can be reached at mark@hoopgurlz.com.