Pomona, CA - The West Coast Premier Spring Invitational has emerged as the place to be for teams from the West Coast and throughout. With more than a handful of the country's most notable players and teams in attendance, the competition level was high and game play was fierce.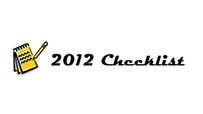 Alexis Carter (Manassas, Va.), Boo Williams: Watching Carter work hard on both ends on the floor, play after play, is impressive. Even more impressive is how the 5-10 wing is able to defend top-level wings, then get out in transition to finish on the break. That ability allows her to show well on a talented Boo Williams team that's chockfull of future Division One players. Carter just seems to be scratching the surface with her overall offensive ability in the half court. Continuing to improve her shooting range will make her even tougher to defend and also tougher for her future college coach to substitute out of the game.
Candice Agee (Victorville, Calif.), West Coast Premier Black: Standing 6-foot-5, Agee draws attention whenever she walks into the gym. Fortunately for West Coast Premier, her game also merits attention when she is playing. The true center showed how she can defend on the interior, altering and blocking shots. Her offensive skill is a place where her game can continue to flourish. Using both hands to convert baby hooks down the stretch against a tough Cal Sparks Gold team only heightens the expectation of where Agee's game can go. Her size and activity is reminiscent of current Penn State junior post Nikki Green. Like Green, Agee has decided to spend her college playing days in State College, PA.
Hannah Huffman (Diablo, Calif.), East Bay Explosion Black: In a game where unselfishness from guards in charge of handling the basketball is key, Huffman allows the ability of teammates to shine by getting them open looks before picking her spots to score the ball. The 5-8 Notre Dame commit plays both on and off the basketball, given the personnel her East Bay Explosion team has on the floor with her. Her versatility will be a huge asset in South Bend. She made the move of the weekend late in a tough battle with Team Taurasi, using a show fake that Boston Celtic point guard Rajon Rondo has made famous as of late. Huffman pushed the basketball up the left side of the floor, stopping on the block before showing the ball to a post defender in the air, then finishing with a short jump-shot.
Makenzi Morrison (Alta, Utah), Utah Flight: Morrison, a BYU verbal, has a game that resembles the aforementioned Huffman's in that she can play both on and off the ball. In a Saturday morning contest, the 5-8 guard was effective both off the catch and from beyond the arc, in addition to creating shots for her Utah Flight teammates off her penetration. She's very creative with the ball in the open floor. Those are some of the qualities that will make Morrison an immediate threat upon her arrival on campus in Provo.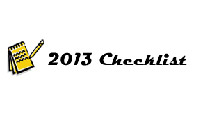 Ieshia Small (Miami, Fla.), Essence 2013: In the game of basketball, physical gifts can often be misleading. That's not true in the case of Small as her talent makes her a player to keep an eye on. In a talented class of perimeter players, Small's ability to attack the rim off the dribble is a specialty on the offensive end for this 5-9 guard. In the open floor, she looked comfortable dishing to her Essence teammates for baskets, but she was also more than willing to contribute to the scoring load when needed.
Stabresa McDaniel (Dallas, Texas), DFW Elite Gold: Keys has a motor that if measured might rival than that of an F-150. The talented forward is always moving and is active on both ends of the floor, making plays. At 5-10, Keys does a little of everything for DFW Gold: she'll rebound; she defends; and she can legitimately handle the basketball in the open floor. Don't overlook the fact that she is capable of knocking down the mid-range jumper off of the catch.

Follow us on Twitter, where you can ask questions and get instant updates.
Become a fan of the site on Facebook and get updates in your news stream.
Discuss this on our Message Board
Brandon Clay is a contributor and national recruiting analyst for ESPN Hoopgurlz. He is also the publisher of the JumpOffPlus.com National Scouting Report and the owner of Peach State Basketball, Inc. Clay has been involved in the community since 2001 as a recruiting analyst, event operator and trainer. He can be reached at bclay@peachstatehoops.com