POMONA, Calif. -- The Golden State is never short on talent, but if the West Coast Premier Spring Invitational is any indicator, the 2014 class is going to be loaded with top-100-caliber players. Our third and final tip sheet highlights some of that young potential.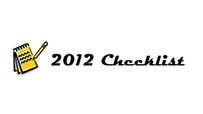 Nyre Harris (Stockton, Calif.), Stockton Mustangs: With both Harris and Game Time's standout post Mercedes Russell on the floor at the same time, there was little opportunity to peer over to the adjacent courts. While Russell was formidable on the blocks, Harris also was impressive, but on the perimeter. She creates space with her change-of-pace dribble moves as well as anyone in the class, and the 5-foot-8 guard can certainly finish the play once she jukes her defender. She has a smooth shooting stroke and sets teammates up and delivers with the pass as well. Harris brings a lot to the table as a scoring point guard.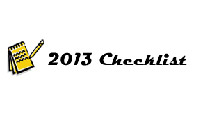 Chrishae Rowe (Riverside, Calif.), West Coast Premier 15U Elite: This explosive shooting guard prospect caught our attention a month ago at the Boo Williams Nike Invitational, and Rowe picked up right where she left off in Virginia. She simply is explosive with the ball, and her powerful build allows her to finish in traffic. She showed her vision and passing ability more this weekend and had no issue with having the offense flow through her often. She has a bit of a flair to her game, and when she is delivering no-look passes and scoring after contact you know her confidence is at its peak. The next step is delivering that on a more consistent basis, and when that happens, look out.
Keyla Morgan (Long Beach, Calif.), Cal Sparks Gold: For Morgan, both her high school and club teams have been loaded with talent. Playing alongside such talented guards as Ariya Crook-Williams at Poly and Jordin Canada with the Sparks, she rarely is the focal point of the offense. But that does little to mask her physical tools. With the Sparks, she's now using her strength and quickness at all three perimeter positions. The mental part of being a point guard isn't as far along as some of her peers, but this is really her first shot at being the lead guard. Her versatility should make her a major asset at the next level, and the more she develops at the point, the more her stock will rise.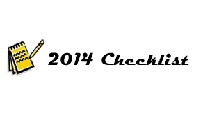 Drew Cabral (Los Angeles, Calif.), Cal Storm 15U Elite: This 5-8 point guard plays much taller because Cabral is so long. She has that shiftiness that makes both her change-in-direction and change-in-speed dribble moves very effective. The most exciting thing is how smooth she is with her athleticism when she attacks. The balance, quickness and length you can't argue with, and she looked confident at the point, getting her team into sets. The area that needs to be refined is shooting from range.
Mariya Moore (Pleasanton, Calif.), Bay Area Warriors: Normally we don't like to compare female players to NBA players, but in this case several on our staff had the same comparison -- Ron Artest. Not the attitude or rushing into the stands, but the toughness as a defender and the willingness to do all the little things that allows talented teams to be winning teams. Her anticipation on defense is good for half a dozen steals per game, and she works the glass on both ends. She's not a major scorer, but does a little bit of everything. At 6-0, she may come across as a wing-forward tweener, but her nose for the ball translates regardless. The coaches who pass because they are worried about position could end up kicking themselves down the line. Time will tell.
LaJahna Drummer (Los Angeles, Calif.), Cal Sparks Gold: There are times when Drummer looks every bit the player that has been talked about for the last two years. It's not really fair to put the bar too high on a player because of her performance as a middle-schooler, but she is developing and could very well reach those projections. There were stretches when the 6-2 forward looked like a dominant interior scorer and other times like a passive player who has completed just one season of high-school hoops. With the USA Basketball U16 team trials up next, harnessing the confidence to attack on offense, both in transition and with post touches, while maintaining an active presence on defense will be key to her making the national team. As a prospect, few are at her level and it is sure fun watching her grow into that potential.

Follow us on Twitter, where you can ask questions and get instant updates.
Become a fan of the site on Facebook and get updates in your news stream.
Discuss this on our Message Board.
Chris Hansen is the national director of prospects for ESPN HoopGurlz and covers girls' basketball and women's college basketball prospects nationally for ESPN.com. A graduate of the University of Washington with a communications degree, he has been involved in the women's basketball community since 1998 as a high school and club coach, trainer, evaluator and reporter. He is a member of the McDonald's All-American team selection committee. Hansen can be reached at chris.hansen@espn.com.