COLORADO SPRINGS, Colo. – We look at more players showing their stuff at the USA Basketball U16 national team trials at the U.S. Olympic Training Center over Memorial Day weekend.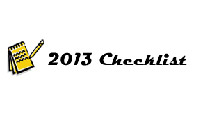 Nia Coffey (Minneapolis, Minn.), Hopkins High School: Coffey impressed with her play at the U16 trials. The left-handed wing from Minneapolis, Minn. showed she is a solid jump shooter with the ability to get to the basket off the bounce. At 6-feet with a good wingspan, Coffey has the ability to make things happen on the defensive side of the ball as she is also an above average athlete. USA basketball creates one of the, if not the most difficult, playing environments that most college-level prospects will face all summer long. Coffey came to Colorado and managed to survive four cuts and play at a steady level throughout the duration of the event. There is a lot to be said for that.
Kendall Cooper (Carson, Calif.), St. Anthony's High School: One of the most athletic post players in the class of 2013 is the 6-3 center prospect, Cooper. Her size and athleticism allow her to be a very good defensive big who can play the role of game changer on that side of the basketball. Offensively, she has worked to develop a midrange jumper and is starting to shoot that shot with a lot of confidence. If she can develop the skills to take advantage of her size and athleticism in the post, she could become a very versatile scoring threat in the post while improving her overall versatility as a basketball player. Becoming more comfortable with her back to the basket in the post, while continuing the type of defensive dominance she has been known for throughout her young prep career, could create a set of circumstances that would see Cooper in the conversation for the top player in the class.
Rebecca Greenwell (Owensboro, Ky.), Owensboro Catholic High School: As one of the better shooters in the class of 2013, 6-1 wing Greenwell was on everyone's mental scouting report as a majority of the players at the trials knew not to leave her open. Greenwell adapted to the defensive pressure and showed she could put the ball on the floor and create her own offense when need be. Her ability handling the basketball against pressure and finding ways to be effective under pressure, in turn, set up some open looks from the perimeter. As time wore on, she found clean looks and was able to connect on some three-point bombs, keeping true to her reputation. As one of the 12 players to actually make the U16 team her three-point acumen will be in need when they make the trip to Mexico.
Karlie Samuelson (Huntington Beach, Calif.), Edison High School: For a couple of years now, Karlie Samuelson, the 5-10 guard from Huntington Beach, Calif., has been known as Bonnie Samuelson's younger sister. With Bonnie off to Stanford, this is now Karlie's chance to make a name for herself at the prep level, in addition to college colleges looking to offer a scholarship. Similar in style to her older sister, Karlie is a very good perimeter shooter who can really stretch the floor with her ability to do damage from the outside. As a college prospect, she will have to continue to develop her overall game and become a bit more versatile in the half court. That way, she'll force opposing defenses to play her honest as her three-point shooting ability will be something they will certainly look to stop.
Lindsey Spann (Laurel, Md.), Our Lady of Good Counsel: As one of the older true point guards at the U16 trials, Spann impressed with her ability to distribute the basketball and run a team. Think of Spann as more of a traditional point in that she focused on getting her teammates the basketball and working as an extension of the head coach rather than focusing on her own individual offense. Her play throughout the trials was impressive enough for her to make it all the way up to the final cuts, while on a road where she did nothing but turn heads.
Kendall Waters (San Ramon, Calif.), Bishop O'Dowd High School: Finding players to rebound the basketball and play with toughness is as difficult to find as finding kids who can score the basketball. Trying to find a kid who can do both is almost impossible. At 6-1, Kendall "KC" Waters has the ability to contribute to both categories. As an undersized power forward, she has developed an acumen to outwork opponents with a high-activity level and an endless motor. In addition, she has developed into a solid low-post scorer with the ability to turn over both shoulders and face up, depending on the match-up. She is more of an athletic face-up four than a true combo forward as the match-ups work in her favor much more when operating against other four players.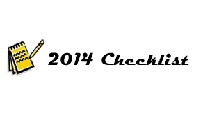 Mackenzie Engram (Powder Springs, Ga.), Hillgrove High School: Athletic post players are hard to find. Athletic post players with nice touch around the basket are a plus that many Division One programs don't have the luxury of having. Engram, a 6-2 forward, has the ability to provide a college front line with an athletic post who can score the basketball if she continues to develop. She is an active post player with a long wingspan and a good feel for how to play the game. In Colorado, she showed the ability to rebound the basketball at a high rate. And when put in one-on-one situations in the post, she flashed an ability to make the fundamentally sound play on both defense as well as offense. Engram is a solid young post with a bright future.
Mikayla Venson (Arlington, Va.), Yorktown High School: Venson, a young budding point guard, is a name that has created a buzz on the recruiting scene for the past year in a half or so. The 5-7 prospect showed in Colorado what all the fuss was about. She is an above-average ball handler with a high basketball I.Q. She can create enough space off the bounce to free herself up for what she proved was an accurate jump shot as she shot the ball well throughout the trials. A solid playmaker, Venson was able to show off her passing ability when she was able to draw a second defender playing off dribble penetration. Venson has all the tools to become an elite point guard. Playing against the highest levels of competition and learning from her mistakes will be her next area of growth.
Gabby Green (Oakland, Calif.), Saint Mary's College High School: As the game of basketball continues to evolve, so does the point guard position. At 6-1, Green is a perfect example of the evolution of the classic point guard. While she may have the natural frame of a traditional wing, she has the mentality and ability of an elite point guard. She plays the game with the mindset of a distributor and looks to get other teammates involved, versus focusing solely on trying to score the basketball on her own. Green was one of the true standouts with her play throughout the USA U16 trials and demonstrated that she can hold her own amongst the elite players in her age group.

Follow us on Twitter, where you can ask questions and get instant updates.
Become a fan of the site on Facebook and get updates in your news stream.
Discuss this on our Message Board
Keil Moore is a contributor and national recruiting analyst for ESPN HoopGurlz. He is also the Director of Scouting for the JumpOffPlus.com National Scouting Report - a division of Peach State Basketball, Inc. Moore has been involved in the community since 2007 as a recruiting analyst and trainer. He can be reached at kmoore@peachstatehoops.com.