Here is a tenative list of the upcoming events during the 2011 summer evaluation period that HoopGurlz will be attending. The list is subject to change as tournament information, dates and participants are confirmed.
June 18-19: North Tartan Summer Jam -- Bloomington, Minn.
June 25-26: The Event -- Newark, N.J.
July 3-9: AAU U14 Nationals, U15-16 Super Showcase -- Orlando, Fla.
July 5-8: PBR Super 64 -- Frisco, Texas
•Tip Sheet: Prospects shine at PBR Super 64
July 6-8: Marques Jackson Flava Jam -- Dallas, Texas
•Tip Sheet: Texas provides Flava of the month
This year's EOT will feature 224 teams competing primarily in Oregon City, Ore., a suburb of Portland. The event, in its 32nd year, is a mainstay for major evaluation events on the west coast.
•Tip Sheet: Class of 2012 -- Senior Moments
•Tip Sheet: Class of 2013 -- Junior mints
•Tip Sheet: Class of 2014 -- Super Sophs
July 7-9: FILA Nationals -- Suwanee, Ga.
•Tip Sheet: Feeling It At FILA
July 8-10: Best of Summer -- Marietta, Ga.
July 9-11: Run for the Roses -- Lexington, Ky.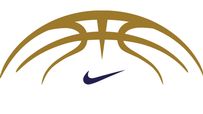 This event in the Chicago suburbs is in its 13th year. It features 256 teams and close to 4,000 student-athletes from 44 states and Canada competing on 32 courts. The tournament is one of the largest and most geographically diverse events in North America and is one of just four Nike-sponsored girls' basketball tournaments. Check back in July for coverage of the tournament and some of the top players.
•Gray: Fairfax and DFW battle for trophy
•Hansen: Standouts of the Fairfax-DFW showdown
July13-16: Battle in the Boro -- Murfreesboro, Tenn.
•Lewis: Championship game tip sheet
•Lewis: Senior talent tip sheet
•Lewis: Boro young guns tip sheet
•Nelson: Flight takes the Boro championship
July14-15: Boo Williams JR All-American Showcase -- Hampton, Va.
July21-25: Battle on the Bayou -- New Orleans, La.
•Hansen: DFW returns the Flava in the final

USJN's National Championships have taken over Washington D.C., for years, dating back to 1987 in Williamsburg, Va., and the field is expected to be strong again for 2011. The last two years the event has hosted more tahn 150 club teams and more than 100 colleges. Check back in July for coverage of the event and its top players.
•Bodine: D.C. Tip Sheet
•Lewis: More talented shining at USJN

•Tip Sheet: Jump Off invades Augusta State
A pair of 16-team brackets, one for U16 teams and another for U15 teams, invades Augusta State Univerisity. This group along with its encore, Summer Jam II, which follows it, help make Augusta one of the hottest hoops places in July's second half.
•Tip Sheet: Jump Off invades Augusta State
The flagship event for Nike-sponsored teams, this invitational dates back to 2006 and becomes the final destination for many scouts and college coaches. The 17U bracket has 20 set teams and in 2010 Nike added a 16-team 15U division. ESPN HoopGurlz will be the official host of the schedule, scores, and standings of the tournament this year.
•Nike Nationals Coverage Archive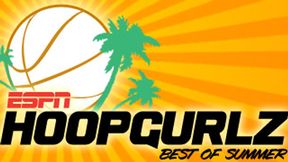 ESPN HoopGurlz Best of Summer -- 2011
Teams » Players » Specialties » Defenders and Passers » Shooters and Handlers » SoundSlides: Shooters »