MINNEAPOLIS, Minn. -- The North Tartan AAU Summer Jam saw more than 100 teams from throughout the Midwest take to Jefferson and Kennedy High Schools to compete in a three-day event. With the July summer evaluation process right around the corner the event served as a great opportunity for team to get ready for what seems to be shaping up to be a memorable July.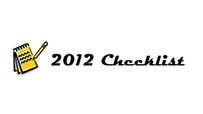 Khadijah Shumpert, North Tartan (Bloomington, Minn.): In the world of recruiting, an emphasis is placed on projecting a player's college potential and looking beyond the snap shot of the player you see in front of you today. Shumpert is a perfect example of a prospect whose best basketball is ahead of her. At 6 feet 1 she is an athletic power forward who is still learning how to use her physical gifts to make an impact on the court. At this point she shows signs of her budding potential as she is an active interior presence who attacks the glass on both sides of the ball. At this point offensively she is a catch-and-finish big as her low-post game is still a work in progress. As a college prospect she has the potential to really excel in the right college situation given that she has a live motor and a host of intriguing physical tools to work with. With a solid July recruiting season, Shumpert is a prospect that could really rise in the eyes of college recruiters.
Tessa Cichy, North Tartan (Summerset, Wis.): The North Tartan roster is full of fundamentally sound players who play with energy, but none bring the toughness and physical nature that Cichy brings. Not many kids in the country can measure up with her package of a developed skill set, a heightened basketball IQ, and the fearlessness to take a charge or dive on the floor. Offensively she was efficient all weekend long displaying the ability create her own shot or knock down the spot-up jumper. At 5-10 she is an above-average athlete who should be able to finish in traffic, but is also blessed with the strength through her frame to finish through contact, making her a true catch for eventual school of choice.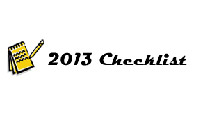 Shay Kellogg, All Iowa Attack (Ames, Iowa): As the power forward position continues to evolve with more and more hybrid threes and combo forwards faking the position, it is refreshing to see a true four player with a classic skill set embracing the position. Kellog is just that. She is not one of those four players trying to develop into a guard or shooting perimeter jumpers every chance that she gets; instead she has found a niche for herself and in turn has become a legit college prospect. She is a physical rebounder who finishes everything around the basket. She has the tools to be effective on both sides of the ball and doesn't need a high volume of post touches to make an impact on a game. Offensively she can be effective in the high post as well as on the low block which makes her a nice piece in any offense.
MC McGory, Metro Stars (Bloomington, Minn.): True combo guards who can score and distribute the basketball seem to be a dime a dozen, but McGory stands out from the crowd. Standing at 5-8 she is a tough-minded guard who consistently attacks the basket. During her play she showed the ability to knock down the perimeter jumper but can also make the read when playing off the bounce and hit a midrange jumper. When she gets in the lane she has the ability to get in the lane and create for herself and others which makes her a threat when playing either on or off the ball.
Jade Martin, MN Stars (Bloomington, Minn.): Martin is an athlete blessed with a college-ready body. She is an intriguing prospect because of her physical tools and could project as a quality college basketball player on the next level. Skill-wise she is a bit of a work in progress and a bit of a "tweener" in terms of a true college position, especially considering where she seems to feel most comfortable catching the basketball offensively. When she can get in the lane she has the touch and leaping ability to be very effective and saw most of her scoring opportunities this weekend inside of 15 feet. She showed solid toughness and quickness on the defensive end, the side of the ball that she seems most college ready at this point. If she can continue to polish her skill set, Martin could be a major riser in the class of 2013. Athletically she has the total package.

Follow us on Twitter, where you can ask questions and get instant updates.
Become a fan of the site on Facebook and get updates in your news stream.
Discuss this on our Message Board
Keil Moore is a contributor and national recruiting analyst for ESPN HoopGurlz. He is also the Director of Scouting for the JumpOffPlus.com National Scouting Report - a division of Peach State Basketball, Inc. Moore has been involved in the community since 2007 as a recruiting analyst and trainer. He can be reached at kmoore@peachstatehoops.com or you can follow him on Twitter @keilmoore.