ARLINGTON, Texas -- The "Big Dance" may be tradition in March but the Texas Two Step is quickly becoming a July recruiting ritual for college recruiters. For the third consecutive year, both the Marques Jackson Big State Flava Jam and the Premier Basketball Report Super 64 National Tournament have run simultaneously to kick off the start of the NCAA summer evaluation period.
In its seventh year, the Flava Jam brought together 96 teams competing in six different categories. Essence survived DFW T-Jack Elite's missed layup at the buzzer for a one-point margin of victory in the Flava Jam championship game on Friday.
Numerous high profile prospects were on hand as well as some others hoping to make an impression on those sitting courtside. Here are a few who had some solid performances in their first effort for the summer.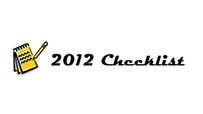 Empress Davenport (Duncanville, Tx.), DFW T-Jack Elite: As always, it's difficult to stand out as part of a deep roster like the one T-Jack comes to the gym with. But Davenport found a way this weekend. The first step this 5-foot-7 Texas-bound point guard calls upon is explosive and puts her in a position to utilize her already sharp, but always improving, ball handling skills. She almost seems more comfortable in traffic and is consistently creating and exploiting recovering defenders. From makes, misses and turnovers, she's pushing the ball and setting the tempo that allows her and her talented teammates to take advantage of their speed and quickness. In the paint, she got good results from a soft touch floater but read rotations as well and converted a couple of pull ups from midrange. While she didn't take many from the perimeter, with time, she appeared consistent and comfortable when doing so. On ball defensively she's active and aggressive with quick hands that will strip any careless opponent.
Precious Person (Powder Springs, Ga.), AOT/WP Celtics: Person may be one of the few players in club basketball actually taller than her 5-10 listed height. Long, lean and legitimately 6-0 or more, she's one of those players who is a factor inside and out. Her play is confident and strong with the ball in her hands. She created off the dribble in half court sets as well as on the break. In traffic, she has the ability to slash and slither by her own defender as well as helpside-defensive obstacles. There's a quick release on her shot and she elevates well to get a clean look at the rim. Her size and athleticism allows her to match up with almost any perimeter position but also some small forwards. She has good length and can contain and contest in the backcourt or the paint. Ultimately, she can be an impact player on the wing at whatever level she's willing to put in the work for.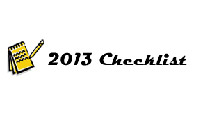 Shayla Cooper (Doraville, Ga.), Essence: As a result of the NCAA's new boarder state legislation, Essence is without the services of 6-4 rising senior Rachel Hollivay. This 6-1 forward stepped up in her place and provided an interior game that would keep any coach smiling. Her play on both ends in every game was relentless and brought a power element that was difficult for any of their opponents to match. The irony may well be that Cooper is more than likely destined for the wing at the collegiate level. She has the ballhandling to attack the rim from the high post as well as the wing. Her jumper was smooth and was effective out to 15 feet on several occasions. Her first step is an asset not only with the ball in her hands but also in getting around opponents and getting on the glass. At the defensive end, she more than held her own with the bigs but has the tools to defend on the perimeter in both halfcourt and pressing situations. Her assertiveness, size and quickness make her exceptional in trapping situations. The best is in front of her if she continues to work the way she did in Texas.
Erika Lane (Topeka, Kan.), Team Maximize: One of the more versatile backcourt performances came from this 5-10 combo guard. On the break or in halfcourt sets, she was effective with and without the ball. She can create off the dribble but was effective cutting off screens or on simple basket cuts as well. Finishing around the rim wasn't a problem and she had no problem taking a hit and going to the line on multiple occasions. From the perimeter, the form and range are both there and an efficient shot fake led to several pull-ups as well. On the defensive end of the floor, Lane is strong with anticipation and impressive court vision. On ball, she's aggressive and can match up with some quicker and smaller opponents.
Ieshia Small (Miami, Fla.), Essence : If there is one high level guard who keeps finding ways to continue advancing her game it's this 5-9 backcourt standout. Almost every aspect of her play seems to become more refined and effective each time we see her in action. Combining speed and acceleration with sharp, attacking ballhandling gets her deep in the paint time and again. Once in traffic, she's delivering the ball with more authority and making better decisions leading to more consistent results. In transition, her vision is allowing her to see the floor and there's lots of zip on every pass. In the championship game, she even posted up a couple of times in a way that would have made any post player envious. On the defensive end, her lateral speed allows her to be effective on ball but the ultra quick DFW T-Jack backcourt reminded her that even good defenders need to play with a cushion from time to time.
Jessica Washington (Tulsa, Okla.), Oklahoma And 1: Washington continues to show why she should be among the top point guards in the 2013 class. Quite a few of the recruiters present had not seen her and nobody left unimpressed. The smooth fluidity of her skills combine with quickness and speed to allow her to create her own looks as well as passing angles to free up her teammates. Few high school players utilize the change of speed and change of direction as effectively as Washington does. Her quick release allows her to get her shot off even with an opponent in her face, and her form leads to high percentage returns on both spot ups and pull ups. On penetration, she's able to make the interior pass timely and efficiently. She played the off-guard spot at times and demonstrated an ability to free herself up even when guarded by defenders. A sore tail bone led to some stiff movement in her last couple of games but she still managed to be productive. The quickness is there defensively but her build is still somewhat slight and will need some added strength as time goes by.
Imani Wright (Hooks, Texas), Arkansas Mavericks: There are not many defenders who would look forward to matching up with this 5-11 guard. Wright brings a combination of size, athleticism, skills and now an advanced maturity to her game that would give even a young, high school player gray hair. The obvious change over the past year is in the intangibles she brings to the floor and her understanding of the game in general as well as specific situations. She's a factor on the break or in the halfcourt. Her play is effective with the ball, on the cut or even staying active on the weakside of the floor. She'll attack but she'll be patient as well. In other words, she's your basic nightmare for opponents. Her decision making in traffic at times leads to some forced shots but it also leads her to the line at times as well. Good size and athleticism put her in a position to be a strong on-ball defender even with smaller match ups if she'll embrace the role.
Follow us on Twitter, where you can ask questions and get instant updates.
Become a fan of the site on Facebook and get updates in your news stream.
Discuss this on our Message Board
Mark Lewis is the national recruiting coordinator for ESPN HoopGurlz. Twice ranked as one of the top 25 assistant coaches in the game by the Women's Basketball Coaches Association, he has more than 20 years of college coaching experience at Memphis State, Cincinnati, Arizona State, Western Kentucky and, most recently, Washington State. He can be reached at mark@hoopgurlz.com.