FRISCO, Texas -- The third annual Super 64 saw 128 teams compete in three separate categories. The Tennessee Flight took top honors Thursday night with an easy win over Texas Express Elite 2012-Jones.
Like the Flava Jam down the way, this event had several impressive college prospects. The following are just a few.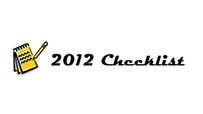 Kuaneshia Baker (Gretna, La.), Team Xpress: This 5-foot-10 guard continues to advance her game and make herself a presence on both ends. Her ball skills have put her in a position to create her own looks both on the break or in the halfcourt. She's playing with greater maturity and tremendous confidence, making her a focus for opposing defenses any time she's on the floor. The touch and range she demonstrated will force any defender to respect her the moment she crosses halfcourt. The pullup has really become a smooth and fluid weapon that she's quick to go to as defenders rotate her way. At the same time, she's making some sharp interior passes and setting up her teammates for some easy opportunities. In transition, she's shredding traffic with ease, leading to numbers' situations again and again. The same willingness to mix things up and provide hustle plays was there providing positive results both defensively and on the boards. Most impressive is the steady improvement over the multiple times we've seen her in action.
Sara Hattis (Rio Rancho, N.M.), Cy-Fair Premier: Just since the spring this 6-4 post has shown an improvement and sharpening of her game that is going to make her a constant force next season and beyond. Her size and impressive frame is something college strength coaches will love to work with once she moves on to the next level. She works hard at both ends and doesn't seem hesitant to mix it up a bit with a little pushing and shoving down low. Her ability to get up and down the floor is not sprinter's speed but is plenty adequate to be effective. She understands angles and posts effectively on the block. On the catch, she has a nice touch around the rim and a drop step that seals and covers ground. Another strength is her ability to read and pass out of the post, especially to the weakside wing. Defensively she's a presence with her size and wingspan but also gave evidence of some good vision from the helpside as she rotated.
Kealana Veal (Eunice, La.), Acadiana Stars: One of the eye-catching and successful teams in the Super 64 was the Stars, an ultra-athletic and aggressive team from Louisiana. This explosive 5-8 point guard is dynamic anytime she touches the ball for them. Her first step will leave even the quickest defender wondering where she went and scrambling to recover. She can get to the rim and evaluate among the bigs or pull up with either a jumper or a high arching floater. Her perimeter stroke looks good at the line but with her ability to penetrate she wasn't taking a lot of jumpers in the halfcourt. While she can create her own looks, she's just as willing and able to give it up if a teammate has a better opportunity. Defensively, she's got the lateral speed to turn opposing ballhandlers and her quickness puts her in a position to take away options on the catch or off the dribble.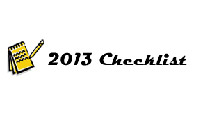 AJ Alix (Houston, Texas), Cy-Fair Premier: The Cy-Fair Premier has the luxury of having two attacking and effective point guards. This 5-5 speedster combines with Brooke McCarty to keep their teammates on the attack on virtually every offensive possession. Alix has the skills that allow her to create both shots and passes. Her ballhandling is highlighted by an exceptional use of hesitation and change of speed that goes with the acceleration that leaves opponents lunging out of their stance. Once she's into traffic, she's effective at looking off her passes and using misdirection to create passing angles and lanes that lead to easy looks for teammates. She's an adept scorer herself but her shot selection occasionally detours from the straight and narrow, taking away from her effectiveness. Defensively, there's plenty of quickness and aggressiveness to make her a harassing concern for opponents.
Sylvia Gatson (Omaha, Neb.), Nebraska Force: Gatson's game is exciting to watch but is still in the stage of being more potential than reality. When you see a power player of her size attacking the floor off the dribble with smooth and fluid individual skills, it's hard not to take notice and think point forward. At 6-0, she navigates traffic with ease and delivers some eye-catching passes that exploit even the smallest defensive breakdowns. Her ability to get to the rim is a combination of physical strength and well-honed ballhandling. Where reality shifts back to potential is when she doesn't have the ball in her hands. To keep defenders honest, she's going to have to be more active and eliminate the standing and watching that seems to happen every time she gives it up. The quickness and explosiveness are there to cut and create looks for herself at will if she'll apply the same effort as she does with the ball. Defensively, she has all the tools to be a force as well. Her play is aggressive but she takes lots of risks at times that could lead her to the bench when her teammates need her most on the floor. Lots of tools but the jury is still out.
Tyler Scaife (Little Rock, Ark.), Cy-Fair Nike Elite: At its best, Scaife's game is equal to that of virtually any guard on the high-school level. There's a more mature and confident aspect to her play and the capacity to take over a game seems be there when she chooses to call upon it. Her crossover gives her a change of direction that is quick, sudden, low and almost indefensible. She left opponents standing time and again and shot the pull up like most players shoot lay ups. The biggest issue for her seems to be consistency. It's not that she ever plays poorly but there are times when she's content to take a backseat rather than be the impact player that she is capable of being. One five-minute stretch was one of the most dominant efforts in either tournament all weekend. The next five you wouldn't have noticed her. That's not always bad, but her team was trailing at the time. The potential is there to take control of the game from tip to buzzer and when she does, she'll solidify herself in the eyes of those who really count: her teammates.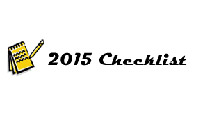 Alyssa Dry (Fort Worth, Texas), 360 All Stars: This young combo guard offered up some sharp play for someone who has yet to play a varsity game. Her ball skills put her in a position time and again to develop her own looks or better options for her teammates. At 5-8 she can handle it on the break and was effective using a deceptive hesitation dribble. There are times that she's upright as she puts the ball on the floor which will be tougher to do as she faces older and physically more mature players. The form and range were there early but left her a bit once fatigue set in. All in all, she has lots of tools and possibilities, and is worth keeping an eye on.
Follow us on Twitter, where you can ask questions and get instant updates.
Become a fan of the site on Facebook and get updates in your news stream.
Discuss this on our Message Board
Mark Lewis is the national recruiting coordinator for ESPN HoopGurlz. Twice ranked as one of the top 25 assistant coaches in the game by the Women's Basketball Coaches Association, he has more than 20 years of college coaching experience at Memphis State, Cincinnati, Arizona State, Western Kentucky and, most recently, Washington State. He can be reached at mark@hoopgurlz.com.