OREGON CITY, Ore. -- In its 27th year, the End of the Oregon Trail tournament is a staple event of the first half of the NCAA-certified evaluation period. From amazing athletic potential to sharp-shooting exploits, the rising senior class out west put its best foot forward in the Suburbs of Portland.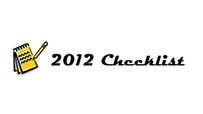 Jamee Swan (Tucson, Ariz.), AZ Elite Black: Coming into the summer as the No. 60 prospect in the ESPNU HoopGurlz 100, Swan wasted little time reminding people why she is so highly touted, even in a lopsided loss to the Cal Stars. At 6-2, she is athletic and very light on her feet. She is incredibly smooth in transition and goes from grounded to airborne with incredible ease. Defensively she has a ton of potential as she has good lateral quickness and speed for a player with her height and length. There is still some room to grow and mature with the mental part of the game so she can utilize all her gifts on a more consistent basis, but she should be filling box scores in a BCS conference in the near future regardless.
Jamie Weisner (Clarkston, Wash.), NW Blazers Orange: Looks can be deceiving and this unassuming and somewhat quiet guard for the Blazers is the ultimate deception. She runs her team's offense, sets screens, reverses the basketball and shows all the patience of a college senior as a high school player. Then, as the defense begins to fatigue later in the shot clock this 5-9 guard rips the net with a pull-up jumper. She can turn around on the next possession and drain a three from the corner and then punish a panicked and unbalanced closeout by going by her defender and finishing. Typically a scorer needs shots in volume to catch a hot streak but Weisner may very well be the most efficient scorer in class, and though she's not popping her jersey or pumping her fist with each swish, she also shows tremendous competitiveness. Did we mention she's clutch down the stretch?
Jackie Johnson (Eden Prairie, Minn.), Minnesota Metro Stars: Having a frontcourt player who can get out in transition or stay in and rebound is a major plus and Johnson can do either. She can play some post in some situations and at the forward position next to a big, physical center she is a real matchup nightmare for the opposition. She is fluid on the move and has a back to the basket game, which includes some counter moves. Adding strength and getting more comfortable handling the ball so she can expand her face-up repertoire would be the next step in advancing her game.
Abby Scott (Madras, Ore.) Team Concept Heat: There are a ton of big names on this year's version of Team Concept, including two players ranked in the top five of the 2013 class. Stopping there would be a mistake because Scott is a solid wing player with or without the fanfare. She is long at 6-1 and as quick on the perimeter as many of her shorter counterparts. She is aggressive defensively and can defend any of the three perimeter positions. Offensively she rarely forces any shots or passes but when left open she showed 3-point range and a smooth release. Scott is just another reason to follow Team Concept this summer.
Mokun Fajemisin (Lynnwood, Wash.), Tree of Hope: Most of the buzz with this club team is with No. 22 Katie Collier, and for good reason. But what helped Tree of Hope to the tournament's overall semifinal round was the depth the team has inside. Fajemisin can play along side Collier or fill her shoes for stretches. She was physical on both ends of the floor and has really polished her finishes inside. What makes her a real issue for opposing defenses is that she can now stick the high-post jumper with consistency. Seeing her progress from her freshman year to now qualifies her as one of the most improved players in her class. There is a confidence about her now.
Samantha Siegner (Albany, Ore.), Oregon Elite Navy: For this 6-2 wing prospect from West Albany High School, confidence isn't the limiting factor that reels in so many forwards trying to move out to the wings. She is aggressive and forces the defense to guard her at the point of attack as well as on the help side. She is still right-hand dominant but her length and quickness allow her to do a lot of damage with that. She has some similarities in athleticism and size to Erinn Thompson who will be a junior at Virginia next season, but Siegner is more perimeter-oriented on offense.
Follow us on Twitter, where you can ask questions and get instant updates.
Become a fan of the site on Facebook and get updates in your news stream.
Discuss this on our Message Board
Chris Hansen is the national director of prospects for ESPN HoopGurlz and covers girls' basketball and women's college basketball prospects nationally for ESPN.com. A graduate of the University of Washington with a communications degree, he has been involved in the women's basketball community since 1998 as a high school and club coach, trainer, evaluator and reporter. He is a member of the McDonald's All-American team selection committee. Hansen can be reached at chris.hansen@espn.com.