OREGON CITY, Ore. -- The rising junior class brought size and length to the wing and forward position and plenty to like from either guard spot to boot. Since Team Concept Heat has both, it should be no surprise that the Oregon-based team took home the National Division championship with its talented 2013 players in the lead.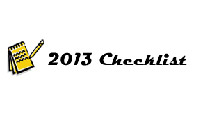 Courtney Range (Stockton, Calif.), Cal Stars Elite: If pressing defense and transition offense is your cup of tea, then Range may be the perfect blend for you. In the Stars' fullcourt pressure she proved to be the ultimate weapon at 6-1 with extensive length. She made an impact by tipping passes, getting steals and sprinting out to convert. She had some ups and downs with her perimeter shooting but knowing how much 3-point shooting is emphasized at her high school, she will get the repetitions to shore that up before she his the college ranks. She's active on the glass and when she doesn't get the rebound she can fill a lane with the guards.
Kailee Johnson (Portland, Ore.), Team Concept Heat: The sophomore season for Johnson set the bar incredibly high and in the viewing period's first few days, only an ankle injury lead to any disappointment. She completed perhaps the best high-low tandem with Mercedes Russell as you can find anywhere in the country. She is a smooth athlete for a player 6-3 and has plenty of skills to play either the wing or forward spots at the next level. As her handle tightens, her shot gets more consistent and her exposure to elite competitions increases, expect Johnson to generate as much buzz as anyone in the class of 2013.
Kelsey Plum (Poway, Calif.), Wiggins Waves: Joining Jamie Weisner in the race for top perimeter scorer was the 5-9 Plum. She is as good as it gets at reading the defense on the wing catch. Her ball sweeps and jabs are constantly giving her intel on the defenses thinking and there are few that are as good at recognizing and executing the mantra "hands low, let it go." If she continues to develop as a point guard she is going to be in high demand in the 2013 class. She is depended on now as a scorer so we are eagerly waiting to see how she evolves at setting teammates up. Whether that develops or not, she was one of the best in the tournament at putting the ball in the hole.
Dylan Gonzalez (Pocatello, Idaho) Utah Flight Blue: Much has been made of the Gonzalez twins from the Flight. What made Dylan stand out at the EOT was her shot-making. Her athleticism, ability to defend and strength in a 5-10 frame is undeniable, but this spring her finishing was inconsistent and we've been looking forward to seeing her play and move beyond a couple of rough outings. She showed no hesitation in attacking and creating offense when the opportunity presented itself. She even finished with contact a couple of times, earning style points on top of getting the job done.
Jordan Reynolds (Portland, Ore.), Team Concept Heat: This combo guard doesn't look 5-11 on her team, but that's not because she's adding inches on the roster sheet, but because she plays with a frontcourt which features 6-5 Mercedes Russell and 6-3 Kailee Johnson. She has plenty of athleticism and can penetrate the lane with ease. She showed more savvy with the ball in her hands than she did during the USA Basketball U16 trials. She had her confident swagger in full effect, making her quiet performance in Colorado seem like an anomaly. All the physical pieces are there to be an impact player so time will tell how much she sharpens her skills and gets all the little things in line. Expect Reynolds to be one of the big names out west for 2013.
Follow us on Twitter, where you can ask questions and get instant updates.
Become a fan of the site on Facebook and get updates in your news stream.
Discuss this on our Message Board
Chris Hansen is the national director of prospects for ESPN HoopGurlz and covers girls' basketball and women's college basketball prospects nationally for ESPN.com. A graduate of the University of Washington with a communications degree, he has been involved in the women's basketball community since 1998 as a high school and club coach, trainer, evaluator and reporter. He is a member of the McDonald's All-American team selection committee. Hansen can be reached at chris.hansen@espn.com.