OREGON CITY, Ore. -- The rising sophomore class out west has been billed as the class, especially in California. But the Golden State isn't the only place contributing major talent to the class of 2014.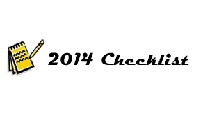 Kelli Kingma (Mill Creek, Wash.), Tree of Hope Elite: It's not always easy for younger siblings of basketball stars, and you would expect the same for Kingma, whose older sister, Kristi, is the University of Washington's leading scorer, but the two are so different that any comparisons should be disregarded quickly. Kellie Kingma is several inches shorter than her older sister, at 5-foot-8, but she's also a point guard with good foot speed and a terrific combination of court vision and passing ability. She is fearless when it comes to making long passes in transition and delivers the ball with good touch. Sure there are some silly freshman turnovers that creep in but the good outnumbers the bad exponentially. She's also a pretty good shooter, a part of her game that will undeniably be compared to her older sister. She's not caught her in that area yet but she's well on her way and with added strength the streakiness should be a thing of the past.
Lexi Bando (Eugene, Ore.), Team Concept Heat: All of us in basketball pay much lip service to the importance of defense, yet it isn't often that we focus on individuals at that end of the floor. With Bando, 5-9, you hardly can take your eyes off her when the other team has the ball. Her defensive footwork is text book. She is a quick, flexible athlete who will get low in a stance, steer ballhandlers or get into them with pressure, and keep the best of them in front of her. Off the ball, she denies passes, stays aware of her matchup while in weakside, and is quick to help on penetrations or post entries. She and Jordan Reynolds worked defensive wonder against Kelsey Plum of Wiggins Waves, one of the premier scorers in the West. Bando's no slouch at the other end, either. She could combo, but is a bit on the small side. She has speed and is a smooth ballhandler who gets the ball to her teammates. Without the ball, she will read defenses, keep her hands and feet ready and has a good stroke from distance, in fact hitting eight threes in one game for Team Concept early in the tournament. If she gains strength and some heft during the next year or two, she can be a consistently potent player at either end of the floor.
Chayanne Greenhouse (Riverside, Calif.), Cal Swish Black: Russ Davis' Swish Black may be sporting new black and yellow uniforms, but it's pretty much the same old Swish with a lot of length and interchangeable parts. One of his young up-and-comers is Greenhouse, who at 5-11 has the quickness and length to be a lockdown defender at several positions. As with most players in the 2014 class, the physical strength is still an area that needs to develop, but her quick feet and quick hands allow her to make passing lanes disappear in the halfcourt as well as make her a very dangerous player in the Swish zone presses. Offensively she can attack from the wings and fill the lanes on the offensive end with plenty of speeds. Greenhouse is the second youngest player on the team, with 2015 sharp-shooting standout Katie Lou Samuelson taking the title of youngest. This duo should be fun to watch for the next few years.
Morgan Green (Rocklin, Calif.), EBX Black 1: This 5-7 point guard is a blur, with and without the ball. She brings comparisons to Oklahoma graduate, and former EBX player, Danielle Robinson. She has a top speed that is rivaled by few with the basketball in transition and she had the rare ability to change directions at those hyper speeds. She's not as tall or long as D-Rob, and is more apt to collapse the defense and kick it out to shooters, but she also is showing signs of a legitimate jumper much earlier than her predecessor. The departure of one of her backcourt teammates, Gabby Green, to another team put more pressure on this youngster to perform and she doesn't seemed to be phased by the added responsibility or playing time against elite teams.
Hannah Johnson (Stevenson Ranch, Calif.), West Coast Premier Valley: Nothing at the 2011 EOT caused a bigger double-take than seeing West Coast Premier Valley and its 6-0 guard. Johnson is comparable in a lot of ways to 2012 WCP guard and USA Basketball U19 national team member Jordan Adams. The uniform, the size and length, position and fluidity as an athlete, hair color and length, and Johnson even sports a little Adams-like swagger. She played some high post and made some plays in the halfcourt but she also showed tremendous potential with her ball handling in the open court and the ability to make plays in key situations. The comparisons to Adams are probably not fair but she's a talented prospect worth watching closely in her own right.
Imani Littlejohn (La Mesa, Calif.), Wiggins Waves: Having just finished her freshman year, expectations for Littlejohn should be tempered. But the 6-3 forward has the benefit of leadership from rising seniors Malina and Maya Hood and 2013 guard standout Kelsey Plum with her in the summer too. That sense of familiarity allows Littlejohn to play confident. On the defensive end she already is an impact player with the quickness to cover a lot of ground in helpside combined with length and leaping ability to block shots. She did a great job against Team Concept of making one of the most skilled post players in the country, Mercedes Russell, work for everything on every possession. Though still on the thin side physically, she uses her body well and isn't afraid to initiate contact. She needs to get stronger so she can become a better defensive rebounder, but with Littlejohn, it's not always a bad thing when she doesn't get the board because her speed allows her to get out and fill the lane in transition. Her team runs a lot of sets and she does a great job of working and making the most of her scoring opportunities. The thing to look for as she develops is if she can become a consistent back to the basket scoring option.
Follow us on Twitter, where you can ask questions and get instant updates.
Become a fan of the site on Facebook and get updates in your news stream.
Discuss this on our Message Board
Chris Hansen is the national director of prospects for ESPN HoopGurlz and covers girls' basketball and women's college basketball prospects nationally for ESPN.com. A graduate of the University of Washington with a communications degree, he has been involved in the women's basketball community since 1998 as a high school and club coach, trainer, evaluator and reporter. He is a member of the McDonald's All-American team selection committee. Hansen can be reached at chris.hansen@espn.com.
Glenn Nelson is a senior writer at ESPN.com and the founder of HoopGurlz.com. A member of the Parade All-American Selection Committee, he formerly coached girl's club basketball, was the editor-in-chief of an online sports network, authored a basketball book for kids, and was a longtime, national-award-winning newspaper columnist and writer. He can be reached at glenn@hoopgurlz.com.