SUWANEE, Ga. -- Travel teams from all over the country descended on Suwanee Sports Academy to play in front hundreds of college coaches in the Fila Nationals. Some notable players on hand were Jordin Canada, Madison Blackwell, Tiaria Griffin, Ariel Butts, Sydney Moss, Gabrielle Bevillard, Mackenzie Engram, Tiaria Griffin, Jada Terry, Macy Keen, and Kari Korver. The following are some of the players who caught my attention.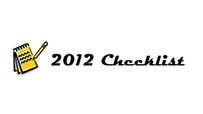 Dominique Brooks (South Holland, Ill.), X-Citement 17U: The 6-foot-4 Brooks played extremely well at both ends of the floor and helped the X-Citement 17U advance over a tough United Basketball team led by Texas commit 2013 6-3 Jada Terry. Brooks, with wing span of 7-footer, used her long, athletic frame to battle Terry, blocking or altering several of her shots. Brooks was a force to reckon with at the defensive end. When she wasn't battling with Terry, she was patrolling the back of the press, stealing passes or deflecting them to teammates. Brooks also did an excellent job forcing Terry off the low post. She did a great job of always being in the help position. Brooks was solid on the offensive end as well, running the floor and finishing well of the break on in the low post. She rebounded well at both ends. Brooks needs to add strength but otherwise she a solid BCS prospect.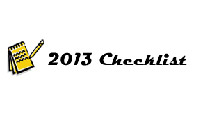 Emmonnie Henderson (Edwardsville, Ill.), Adidas LOU-E-VILLE Elite 16U: The 6-2 Henderson is a unique player with a college body, broad shoulders, long arms and an athletic lower body. Henderson had her one-of-a-kind game on display, she showed off her leaping ability, her power game, mid-range and 3-point stroke. Henderson was vicious on the offensive glass; she attacked the paint hard and would either score or draw the foul and in some instances she got both. Henderson was surprising very agile and nibble on her feet for her size. Defensively she was solid; she showed the ability to defend multiple positions. Henderson logged a lot of minutes and did take a few plays off on the defensive end marring an otherwise stellar performance. She will need to improve her shot selection and conditioning, but has the necessary tools to play at a high level.
Ivey Slaughter (Lizella, Ga.) Big South 17U: If it's true everybody loves the underdog then they are going to love Slaughter, a 6-1 forward. She is a sleeper BCS prospect with the total package. Slaughter's game reminds of a young Tamika Catchings all the way down to her athletic frame. Slaughter played with a motor that wouldn't quit, wasn't afraid to dive for loose balls and she ran the floor like a gazelle. Slaughter was really smooth handling the rock in transition with a nice change-of-direction dribble. She showed off her well- rounded game posting up, attacking off the bounce, facing up and knocking down the mid-range jumper. Slaughter was just as comfortable on the wing; she used her ballhandling skills and nice spin move to score in the paint. She has a really soft touch from 10 to 22 feet. She rebounded really well, grabbing the ball from its highest point. Defensively, Slaughter creates havoc for opposing players by jumping the passing lanes and either finishing off the break or creating for her teammates. She is an excellent on-ball defender and showed the ability to defend multiple positions. Slaughter has the rare trait of being a super athletic with a fundamentally sound game. She is truly the total package.
Briana Day (Raleigh N.C.) Carolina All-Stars 16U: The 6-4 Day had her entire repertoire on display. She played with a tremendous amount of energy and was matched up opposite Macy Keen, a 6-5, 2012 post prospect. Day attacked Keen off the dribble, finished well in the low post, and didn't shy away from the contact and physical play that Keen brings to the table. Day did an excellent job blocking several of Keen shots forcing her off the block. She also made several mid-range, pull-up jumpers. Day did a great job of hitting the open man and cutters. She is an excellent communicator, showed that she as the ability to defend on the perimeter as well. Day must continue to gain strength and continue to develop her game.
Sydney Umeri (Acworth, Ga.) Peak Performance National 17U: Umeri has a college-ready body and the competitive fire to go along with her versatile game. From tipoff to the final horn Umeri was constantly on the attack. Offensively she used her ball handling skills to help break the opposing team's press. In the halfcourt sets Umeri was a beast in the low post scoring using a variety of moves which included a nice up-and-under and some well-timed spin moves. She used her faceup game to knock down several mid-range jumpers as well attack off the dribble. She even stepped out and a knocked down a couple of treys. Defensively, Umeri defended on the block quite wel,l holding off taller opposing players. She also showed the ability to defend on the perimeter. Umeri also does a great job communicating at both ends of the court.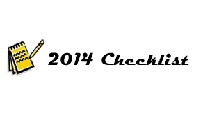 LaJahna Drummer (Los Angeles, Calif.) Cal Sparks Gold 17U: Drummer, the 6-3 athletic forward, played a solid all-around game. Drummer was a force at both ends of the court, scoring in the paint with a variety of moves. She rebounded extremely well. Drummer ran the floor extremely well and finished off the break that she started with a block at the other end. She is a very poised low-post defender with excellent timing and used those skills to block several shots and alter dozens more. Drummer's well-rounded game and tournament performances helped win the Cal Sparks Gold 17U the championship and earned her the MVP.
Victoria Vivians (Forest, Miss.) SME White 17U: The explosive, athletic 6-foot wing showed the ability to play on the perimeter as well as in the low post. In the low post she used a very nice up-and-under moveto effectively score. Vivians likes to face up and attack off the dribble, finishing at the basket or stroking the short pull-up jumper. On the perimeter, she can knock down the mid-range or 3-point shot. She loves to get out and finish off the break and used her excellent body control to adjust in mid-air to get her shot off against taller defenders. She has a series of spin and hesitation moves that create space to finish at the rack. Vivians rebounds extremely well and can defend on the perimeter or post quite effectively. She has a mature game with a very nice upside.
Follow us on Twitter, where you can ask questions and get instant updates.
Become a fan of the site on Facebook and get updates in your news stream.
Discuss this on our Message Board
Prentice Beverly is editor of BamaPrepGirls.com, a scouting website that covers Alabama. He is the author of Navigating the Maze Grassroots Reference Guide to Women's Basketball College Recruiting. He coached on the club circuit as well as the high school level for over 15 years.