MARRIETTA, Ga. -- Teams travel from near and far travelled to attend the 11th Annual Best of Summer at All-Tournament Players Park. Some notable players on hand were Bria and Brianna Day, Kianna Holland, Jessy Ward, Kaliyah Mitchell and Peyton Whitted. The Best of Summer had boatload of talent and here are several players that caught eyes: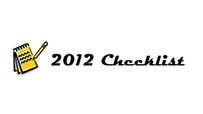 DyTiesha Dunson (Albany, Ga.), Blazers Exposure Red: The 5-foot-8 guard was the talk of the tournament. She walked into All-Tournament Players Park with no offers and easily changed that heading into the break. Dunson, along with 2012 backcourt mate Kimberly Ellison, led a furious come from behind victory. The Blazers Exposure Red was down 20 points in the second half when Dunson responded to coach Tim Marshall and hit a series of contested 3s well beyond the arc cutting into the deficit. But Dunson didn't stop there she turned up the defensive pressure creating turnovers and scoring at the other end. Dunson then used her speed and superb ball handling skills to attack the hoop or kick it out to Ellison who also drained several key treys. Dunson dropped several contested pull up midrange jumpers as well. Dunson loves to a smooth move in traffic and finish at the rim. All in all Dunson, who carries a 4.2 GPA, had a great showing.
Kymberly Ellison (Columbus, Ga.) Blazers Exposure Red: The 5-7 combo guard isn't flashy or high maintenance; she simply gets the job done whatever that job might be. With her team down in second half, Ellison's cool, calm demeanor didn't waver. She proceeded to help turn up the defense, and when the opportunity presented itself, she made big shot after big shot. Ellison is an excellent spot-up shooter with the ability to attack off the dribble as well. She used a soft floater on more than one occasion to score against taller opponents. Ellison looked to create opportunities for herself or she dropped dimes to her teammates. Defensively Ellison is a solid on-ball defender; she does appear to pick up silly fouls from being overaggressive. Otherwise she is solid performer and will be a nice addition to coach Machelle Joseph's Yellow Jackets.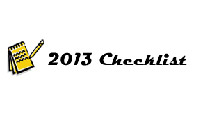 Daniele Ewert (Prattville, Al.), Alabama Roadrunner McCall: Hard work pays off. Truer words have never been spoken with regards to this 5-10 wing. Ewert hobbled by on a sore ankle, banged, hustled, rebounded and ran the floor putting in work. Ewert was literally all over the place diving for loose balls, jumping out of bounds, saving balls and blocking shots on the defensive end. Ewert loves to pound the boards at both ends and has a knack for scoring off the offensive glass and she showed the ability to shoot from beyond the arc. Ewert handled the ball quite well in traffic as well. She drew the attention of several D-I coaches in the stands with her play and with continued skill development she has a chance to be a solid prospect.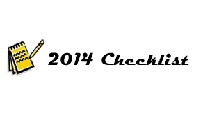 Amber Campbell (Charleston, S.C.) Georgia Metros 15 Nike: The battle between Georgia Metros point guard Amber Campbell and Philly Triple Threat Deja Rawls, a 5-5 2015 prospect, was entertaining to say the least. Campbell , the 5-8 cat-quick, ultra speedy guard played a stellar all-around game. Campbell likes to attack off the dribble, with either hand, looking to create contact and finish in traffic. She also showed the willingness to manufacturer her shot by attacking off the bounce as well as consistently draining the spot up jumper. Campbell did a great job of pushing the ball up the floor on made and missed baskets. When Triple Threat made a run to cut into the Metros lead, she calmly drained several big buckets and converted back-to-back steals into points, putting the game out of reach. Campbell played aggressive at both end of the court and has a knack for being around the ball. She dropped several timely dimes in crunch time as well. She rebounds well for her position. She has all the tools to be a big time point guard. Campbell has BCS conference potential written all over her game.
Erykah Davenport (Decatur, Ga.) Georgia Metros 15 Nike: If you're looking for an athletic interior player that plays the game the way it is supposed to be played, then the 6-1 Davenport is your prospect. She has a long, athletic body with long arms that take up space in the lane. Davenport plays a very aggressive game at both ends of the court. She has a nice low-post game and finishes well in the paint or gets to the line where she is a good free-throw shooter. She also showed that she has a smooth face-up game. Davenport used her long arms and good leaping ability to dominant the boards. Defensively she defended the low post and perimeter extremely well with a fearless, reckless abandon, blocking several shots. She played a very mature game and is an excellent young prospect.
Follow us on Twitter, where you can ask questions and get instant updates.
Become a fan of the site on Facebook and get updates in your news stream.
Discuss this on our Message Board
Prentice Beverly is editor of BamaPrepGirls.com, a scouting website that covers Alabama. He is the author of Navigating the Maze Grassroots Reference Guide to Women's Basketball College Recruiting. He coached on the club circuit as well as the high school level for over 15 years.