GLEN ELLYN, Ill. -- The 2011 Nike Summer Showcase, in its 13th season, took over the Chicago suburbs as more than 500 college coaches lined the gym walls, and players had ample opportunity to show what they were made of. Here are a few who didn't waste the time in the spotlight.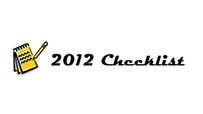 Brianna Barrett (Winnetka, Calif.), West Coast Premier: Some players fold under pressure while others rise to the occasion. With Jordan Adams, the No. 5 prospect in the ESPNU HoopGurlz 100, preparing for the U19 FIBA World Championships with USA Basketball, West Coast Premier needed more leadership. Barrett was up to the task. With more minutes and responsibility, she used her physical gifts to create off the dribble and control tempo for her team. The 5-foot-7 guard and USC commit showed great poise and stayed active throughout games, in contrast to the spring when we saw some inconsistencies. She made impressive plays with the pass and had her usual acrobatic forays to the rim. And in true WCP form, she played stellar man-to-man defense.
Empress Davenport (Duncanville, Texas), DFW T-Jack Elite: It's hard to believe a player ranked among the 100 best in her class could be overlooked. But with so many talented guards on the DFW squad, sometimes you have to wait your turn to be the hero. Davenport came to the rescue in the team's quarterfinal matchup against the Arizona Warriors. She impressed throughout, showcasing her ability to create offense off the bound and knock down the long ball when defenders sagged back to keep her in front. In true DFW fashion she also was a stout on-ball defender. There were occasional shot-selection issues, but Davenport, a Texas commit, brought her A-game more often than not.
Akilah Sims (Fort Wayne, Ind.), Lady Legit: Listed as a forward in the roster packet, Sims packs the physical play to back that up. However, this 5-11 prospect is more suited for the wing in college. She found out what the elite interior defense would be like at the next level after taking on Team Concept's twin towers of 6-5 Mercedes Russell and 6-3 Kailee Johnson. While her turnaround jumpers were not working like she was used to, her speed, quickness and strength make her a dynamic slashing scorer with wing potential. On the drive, she initiates contact and has no problem intimidating her defender if given the opportunity. Developing a more diverse repertoire and finishing in traffic for when the power play isn't there would be a great next step for Sims.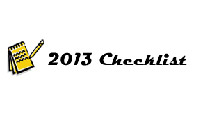 Taylor Agler (Westerville, Ohio): The growth in confidence noted from last summer spilled over into 2011 for Agler. You could see her swag during the USA U16 national team trials, and the 5-8 combo guard brought it with her to the Summer Showcase. Her handle of the basic offensive fundamentals is textbook, but before labeling her game as just fundamental, give her a chance to show you that she can create an offense, and not just run one. Agler displayed some serious range, but her ability to knock down the long-range shots off the dribble with defenders trying to cling to her was most impressive. She's more athletic than given credit for, and you can tell by the look on her face after a basket that she's just fine with you thinking you have the advantage. Sure, she's the daughter of Seattle Storm's head coach and general manager Brian Agler, but she's making a name for herself with her game, while not losing all the positives that come with being a coach's kid.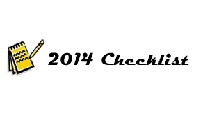 Kelsey Mitchell (Cincinnati, Ohio), All Ohio Black: There are only a few players who can control an entire game the way Mitchell does. When she is on, she is as good as it gets as a scorer. Press up on her, and she'll make quick work of you by changing directions and attacking the paint. Back off of her, and she can quickly go from dribble to shot and has range out to 3-point land. But she showed that she wasn't invincible, and in the next few years, Mitchell needs to find a way to impact the game when her shot won't fall. However, when she's in a groove, there is little the defense can do. West Coast Premier didn't bother denying her the ball, deciding instead to sit back in a halfcourt man set. This allowed Mitchell to stroll from the backcourt into the defense, and she is lethal on the move. It is quite impressive to see a talent this young have such confidence in her abilities, which helps make a strong argument for her as the 2014 class' top prospect.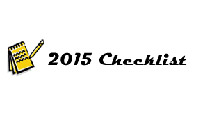 Ashley Hearns (Rowlett, Texas), DFW Elite: We've all heard of Brianna Turner as the next big thing in the Lone Star State. Following her rising star is Hearns, who shares a lot of similiarities with Turner, but is a class behind her. Hearns is 6-3 and extremely athletic. She has quickness and leaping ability that will have college coaches drooling over her potential on the blocks or at the high post. This rising freshman used her athleticism on both sides of the floor and showed off great shot-blocking potential. There are the expected youthful moments where a pass doesn't reach its intended recipient or she drives right into the help defense, but then you get a fantastic transition play with a floater to finish over would-be defenders. She is just scratching the surface of her abilities but expect her recruitment to pick up early as players with her size and upside are few and far between.
Follow us on Twitter, where you can ask questions and get instant updates.
Become a fan of the site on Facebook and get updates in your news stream.
Discuss this on our Message Board
Chris Hansen is the national director of prospects for ESPN HoopGurlz and covers girls' basketball and women's college basketball prospects nationally for ESPN.com. A graduate of the University of Washington with a communications degree, he has been involved in the women's basketball community since 1998 as a high school and club coach, trainer, evaluator and reporter. He is a member of the McDonald's All-American team selection committee. Hansen can be reached at chris.hansen@espn.com.