MURFREESBORO, Tenn. -- Talk among the recruiters and evaluators courtside has the 2013 and 2014 classes as the deepest back-to-back pools of talent in recent memory. Play this spring and during the first 10 days of the NCAA's July evaluation period appears to be giving plenty of credibility to that train of thought.
In this tip sheet from the Battle in the Boro we take a look at a few of the underclass standouts from those two classes.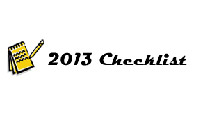 Ariell Bostick (San Leandro, Calif.), Bay Area Lady Warriors: This undersized point guard is playing an aggressive and attacking game that will make recruiters smile and opponents cringe. Visibly shorter than her listed 5-5 height, she utilizes a physically strong build and explosive combination of speed and quickness to create opportunities for both herself and her talented teammates. The ballhandling skills are quick, low and sure, which leaves defenders having to play with an extended cushion in hopes of staying in front of her. Problem is that on both the pull up and the perimeter jumper she's got a smooth stroke and a soft touch. There's no lesser of either evil. Add to that repertoire a step back that creates enough separation to get her shot off with ease, and you've got your basic nightmare matchup. She finishes surprisingly well in traffic off the drive but occasionally would be better suited to give it up rather than force a few of the looks that tend to be off balance. On the defensive end that quick and physical combination puts her in a position to be an impact on-ball defender. She anticipates well and cuts off attacking ballhandlers multiple times in a single possession. Her vision on the weakside is sharp but at times focused completely on the ball or her matchup leaving her vulnerable. It's hardly a concern that will keep coaches up at night, however.
Nigia Greene (Marietta, Ga.), Peak Performance National: One of the early eye-catching performances in the Boro came from this multitalented 5-9 guard. Playing both the point and the off guard spots, she was an attacking force in both transition and the halfcourt. With the ball in her hands, she's constantly looking to penetrate and demonstrated some impressive acceleration that left some opponents wondering where she went. Her elevation in traffic made her an effective scorer and provided several trips to the line. A couple of her passes as helpside rotations came were sharp, deceiving and efficient. For good measure she read defenders well and delivered on several pull ups from the 10-foot range. Her deeper perimeter shot sees her elbow fly on her a bit which might lead to a consistency problem somewhere down the road. If she's not the outlet, you can count on her getting out in the lanes and exploiting her speed and slow-reacting defenders. Her own defensive performance benefits from her size and quickness. She could stand to be more aggressive on the ball, but her ability to contain penetration is more than effective. As well as she played, there appears to be even more to offer down the road. Keep watching.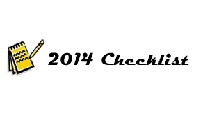 Jenna Burdette (Coolville, Ohio) West Virgina Thunder 14s: One of the more skilled and instinctual players on hand was also one of the younger athletes present. At 5-8 she has ability to play the point or off guard spot, and she's got a skill set that makes her a threat as a scorer or distributor. Unlike so many others we're seeing who over dribble, her ballhandling is efficient and used for a reason. If Burdette's putting it on the floor she's going somewhere. Her change of speed and crossover gets her past or gives her an edge on most defenders. On the perimeter she has textbook form on the jumper and the range to force deep and tight close outs. The same form serves her well on her pullup which features a surprising ability to get off the ground as well. Getting to the rim isn't an issue and her decision making off the drive is well thought and usually gets her a good look or an assist. Defensively she's feisty and aggressive and plays physical on and off the ball. Her foot speed is sound but challenged at times with ultra quick opposing guards. There's a competitive edge to her play that's going to allow her to compete with anyone she lines up against.
Amber Campbell (Charleston, S.C.), Georgia Metros 15 Nike: Through the years the Georgia Metros have produced more than their share of top-tier athletes, and the cycle is coming around again with several young prospects. This 5-8 guard is already catching the eyes of recruiters and has a game that's just beginning to blossom. Her build is long for her size, and the slight build is offset with some impressive athleticism. The individual skills allow her to create with the ball both on the break and in halfcourt sets. She pushes the ball at every opportunity and constantly looks to find gaps in opposing defenses. The jumper has a low release and some push to it that will need to be addressed for long-term success. The length and quickness make her a strong presence on the ball defensively and she anticipates well with quick hands to exploit sloppy ballhandlers. There's some similarity to former Oklahoma standout Danielle Robinson in terms of build, athleticism and style. She's not remotely in that ballpark with her skills at this point, but there's lots of potential worth keeping a close eye on.
Zaire O'Neal (Newark, N.J.) Gauchos 15s: The first question that comes to mind as you watch this 6-0 forward/wing is why is she playing in the 15-year-old division? The "women among girls" analogy is more than fitting and showed in her productivity. Assertive and explosive, she gets to the rim at will and seems to embrace the physical play once she gets into the paint. Her attack is quick on the catch both on the perimeter and down low. There's a relentless element to her play that sets her apart from most opponents. Despite that approach, there are still occasions that she takes a play off or waits for the game to come to her. It not uncommon but doesn't fit with the way she plays the game on the whole. Defensively and on the boards she's just as aggressive in her approach which has her well suited down the road when it's time to head off to college. All the tools are there physically, and the basketball skills are both advanced and effective. While her play is strong and impressive, she would be more challenged playing up -- with and against better competition.
Follow us on Twitter, where you can ask questions and get instant updates.
Become a fan of the site on Facebook and get updates in your news stream.
Discuss this on our Message Board
Mark Lewis is the national recruiting coordinator for ESPN HoopGurlz. Twice ranked as one of the top 25 assistant coaches in the game by the Women's Basketball Coaches Association, he has more than 20 years of college coaching experience at Memphis State, Cincinnati, Arizona State, Western Kentucky and, most recently, Washington State. He can be reached at mark@hoopgurlz.com.