GLEN ELLYN, Ill. -- Some more notable prospects from the Nike Summer Showcase, one of the largest evaluation events of summer that, being centrally located, attracts a geographically diverse base of teams and players.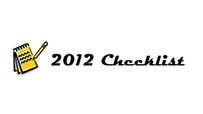 Jewell Loyd (Homewood, Ill.), Midwest Elite: This is one of the most all-around talented players on the circuit at this time. She is silky smooth as she operates with the ball and can make plays from anywhere on the floor. Loyd can go up and get it on a backdoor lob pass, and she's strong enough to take the contact and finish with great balance. She has almost every type of offensive arsenal, whether it's a pull-up jumper, step-back for a 3-pointer or a drive through the lane for a layup. Loyd is not only a force on offense, but she is equally active on defense. She anticipates and can read the next pass for the steal rather than reacting. Her footwork is impressive as she sets up defenders on offense for a look at a quick release. Rebounding is one of her most impressive strengths as she has a knack for the ball and where it is coming off of the rim. Even though her motions look effortless and unforced, her effort is never in question because she will not hesitate to get on the floor and mix it up.
Katie McCormick (Leonardtown, Md.), Fairfax Stars: Standing at 5 feet 9, this point guard shows a great deal of heart and proves to be a true student of the game. She is always active and scrappy on both ends of the floor, whether it's a dive for a loose ball or a quick steal for a layup. When she gets the outlet pass on defense, she is constantly looking to push the tempo and pace of the game. McCormick is a versatile guard who can be used at the point or on the wing as a scoring threat. She has a strong confidence about her jumper and is not afraid to pull up and hit a shot in transition or pull the trigger coming off of a screen. Her quick hands as well as her savvy court vision on defense allow her to pick up multiple steals each game and convert them into easy points. She is not the fastest player on the floor, but her resiliency, mental toughness and will to win make her one of the top point guards in the class.
Rachel Pearson (West Chester, Pa.), Philadelphia Comets: The term "coachable" is one word you could use to describe this 5-10, sharp-shooting guard. She can stroke it from anywhere on the floor and moves well without the ball to get herself open looks. Her knowledge of the game and demonstration of the intangibles give her the advantage over her defender. She is not exceptionally fast, but her movements are efficient and she stays within herself. The best thing about her game is the fact that she keeps her emotions in check no matter what the situation might be.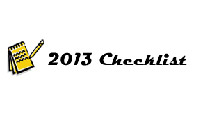 Kendall Waters (San Roman, Calif.), Cal Storm Taurasi: This 6-2 post has great size and a college-ready build. Although she is a true post player, she has deceptively quick feet and will use her first step as an advantage to get around her defender. She is very skilled around the block and is even more effective when she can drive into the paint from the elbow. Waters also has decent ballhandling abilities that allow her to be utilized as a press breaker because of her court vision and power. The most impressive thing about her play is the early work she does to get position for a rebound or offensive and defensive possession. She is a feisty player who will play hard and do whatever it takes to get the job done. Her basketball career looks bright as long as she continues to get in shape and develop her offensive skills.
Rebekah Dahlman (Braham, Minn.), North Tartan: This is a strong guard with a very fundamental skill set. She is a hard-nosed player who will get in faces on defense and seems to love the contact on both ends of the floor. Her lateral quickness is very impressive and that allows her to defend some of the speedier guards on the perimeter. Dahlman can utilize both hands effectively to maneuver through traffic and either score or pick up the assist. The fact that she is a guard does not stop her from getting in the paint and fighting for a rebound. She plays bigger than her height indicates, and she has the potential to be a steady scoring threat if she can consistently hit shots off the dribble.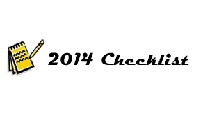 Jaime Nared (Portland, Ore.), Team Concept: Nared is a tremendous athlete with great skill and size at the guard position. She is a matchup problem anywhere on the floor and does not hesitate to take the advantage that her defender provides. As an aggressive, offensive-minded player, her size allows her to post up on a smaller guard and blow past a slower post defender. Her court vision and her perimiter rebounding is impressive. While her size and ability are notable, she still needs to work on her lateral speed and post moves with her back to the basket as she matures with age.
Follow us on Twitter, where you can ask questions and get instant updates.
Become a fan of the site on Facebook and get updates in your news stream.
Discuss this on our Message Board
Rebecca Gray is an intern for ESPN HoopGurlz. She previously wrote a column for the website about her experiences as a freshman on basketball scholarship at the University of North Carolina. She transferred to and played at Kentucky and now plays basketball and golf at Union College. A 5-foot-10, sharp-shooting guard out of Georgetown, Ky., Gray was named Miss Basketball in the state of Kentucky after averaging 25.6 points, 6.3 rebounds, 4.1 steals and 4.8 assists during her senior season at Scott County High School. She can be contacted at rebecca@hoopgurlz.com.