GLEN ELLYN, Ill. – The Nike Summer Showcase is one of the major stops on the summer circuit. The event is held throughout suburban Chicago and is loaded with teams from around the country.
This year's version of the event saw the Fairfax Stars knock off DFW T-Jack for the event's Elite Bracket championship. Here is a look at a couple of players who made an impact with their play: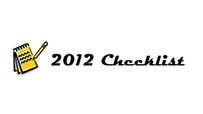 Te'Shya Heslip (Dumfries, Va.), Fairfax Stars: Standing at just 5 feet 5, Fairfax Stars' point guard Te'Shya Heslip goes far and beyond to get noticed. She is a solid on-ball defender who fared well in her matchup against the combo of DFW T-Jack point guards, Moriah Jefferson and Jordan Jones. She plays the game with a determined mindset and doesn't back down to anyone, a trait that was on full display throughout the event in Chicago. Offensively, Heslip does a good job running the team and getting the ball to the right people in the right spots. Everything you want out of a point guard.
Lauren Huggins (Littleton, CO.), Boulder Rockies: Throughout her prep career, the Boulder Rockies' Huggins has impressed in every evaluation. At 6-1, she has elite size for a college wing and couples her physical attributes with range well beyond the 3-point line. The University of Colorado commit did a bit of everything during her time in Chicago as she handled point guard responsibilities at times; defended multiple positions; and scored the basketball. Huggins is a versatile wing with the ability to impact the game in a variety of ways as she continues to add to her game. Focusing on developing her frame and adding strength will be important as she has the potential to be an important piece for the Buffs.
Maggie Lyon (Winnetka, Ill.), Midwest Elite Platinum: Playing
alongside Jewel Loyd, who is one of the best scorers in the country, Lyon
has figured out how to make plays and stand out all on her own. At 5-11 she
has the ability to score the basketball at a consistent enough rate that she
serves as the perfect complement to Loyd. She has good size and a smooth
perimeter-shooting stroke. If you try to run her off the 3-point line, she
can make a play off the bounce as she showed that she is comfortable making
decisions in traffic. Lyon brings a number of tools to the court outside of
scoring the ball, that often go unnoticed. She is an above-average rebounder
for her position and gives consistent effort on the defensive side of the
ball. Lyon is a top-150 caliber kid with few rough edges around her game,
one of the few knocks being that at times she seems a bit comfortable
settling for long jump shots early in the flow of an offense, a trait that
many players of her caliber learn to grow out of at the collegiate
level.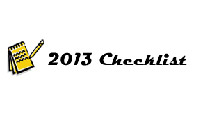 Bre Hayden (Dallas, TX.), DFW 2013: It is no secret that the state of Texas is loaded with talent. Class of 2013 guard Bre Hayden is another name that is coming to us from the talent-rich state and her play in Chicago has us taking note. The 5-9 Hayden plays with toughness on both sides of the ball as she rebounds well for a player her size. Offensively, she is best when attacking the basket and looking to make a play off-the-bounce or off of an offensive rebound. Blessed with a strong frame, Hayden is not afraid to play through contact. At times, she is the one looking to give the contact first, earning her trips to the free-throw line on multiple occasions. It is clear she takes pride on the defensive end as she is a solid athlete who gives a consistent level of effort on that side of the ball.
Follow us on Twitter, where you can ask questions and get instant updates.
Become a fan of the site on Facebook and get updates in your news stream.
Discuss this on our Message Board
Keil Moore is a contributor and national recruiting analyst for ESPN HoopGurlz. He is also the Director of Scouting for the JumpOffPlus.com National Scouting Report - a division of Peach State Basketball, Inc. Moore has been involved in the community since 2007 as a recruiting analyst and trainer. He can be reached at kmoore@peachstatehoops.com or you can follow him on Twitter @keilmoore.