MURFREESBORO, Tenn. -- The Battle in the Boro has become a staple as one of the premier events open to teams of any ilk. This year's Boro event was won by the Tennessee Flight, which knocked off Cy-Fair Shock-Nike in the championship game. Here is a look at a group of players who caught our attention.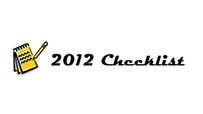 Kahleah Copper (Philadelphia, Pa.), New York Gauchos: Copper is an elite athlete who consistently plays the game at a high level. At 6-feet, she has the ability to effectively play both forward spots due to her length and athleticism, but she is starting to add polish to her perimeter skill set as we saw her consistently knock down midrange jumpers in Tennessee. That had been inconsistent in previous evaluations. If she can continue to make strides as a perimeter shooter, it will go a long way to making her not only an elite athlete, but an elite scorer as she is a handful when she is attacking the rim and finishing around the basket. With her combo of size and athleticism, a consistent jumper and the understanding of how to use her gifts, she could make an immediate impact at the college level.
Jessy Ward (Clarksville, Tenn.) Georgia Hoopstars: Great shooters are hard to find. Great shooters who can play at the Division I level are even harder to find. In the Class of 2012, two of the best shooters in the country attend the same Florida high school. One of them is Ward, the Ole Miss-bound guard brings a unique skill set with her every time she takes the floor. She has the ability to effectively play on or off the ball and can stretch the floor from either position. In addition to her shooting prowess, she owns an adept midrange game, which has much improved over the past 12 months. During her play at the Boro, we saw Ward attack the basket and use a variety of finishes to create space, with a smooth step back; or, to score in traffic, with a left-handed floater that just rimmed out. She is a savvy combo guard who can score. Don't leave her open behind the 3-point line.
Rayne Connell (Queens, NY.), Ring City: There is something to be said for a player with a solid feel for how to play the game and who consistently makes sound basketball plays. Ring City's Rayne Connell is that kind of kid. She has a solid basketball IQ that she uses to make plays. The 5-8 combo guard is a steady hand in the backcourt who can knock down open jump shots and get to the rim. She has good size, which will allow her to contribute at both guard spots at the college level. That only adds to her versatility as a potential college recruit.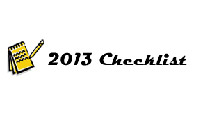 Celeste Edwards (Indianapolis, In.), Indy Gym Rats: Edwards was in attack mode on almost every possession she played. The 5-10 shooting guard is an explosive athlete with a wiry frame who showed the ability to get to the basket at a moment's notice. Edwards has the look and feel of a true wing scorer as she is a tall wing with good ball skill; her perimeter jumper is streaky at this point, but she gets good elevation on her jumper and seems to have solid shooting mechanics. In one-on-one situations, she seems to consistently have the advantage as she understands how to use counters and her quickness to create space and get to the rim. If she can consistently play at this level, she will have a large number of schools knocking at her door.
Follow us on Twitter, where you can ask questions and get instant updates.
Become a fan of the site on Facebook and get updates in your news stream.
Discuss this on our Message Board
Keil Moore is a contributor and national recruiting analyst for ESPN HoopGurlz. He is also the Director of Scouting for the JumpOffPlus.com National Scouting Report - a division of Peach State Basketball, Inc. Moore has been involved in the community since 2007 as a recruiting analyst and trainer. He can be reached at kmoore@peachstatehoops.com or you can follow him on Twitter @keilmoore.